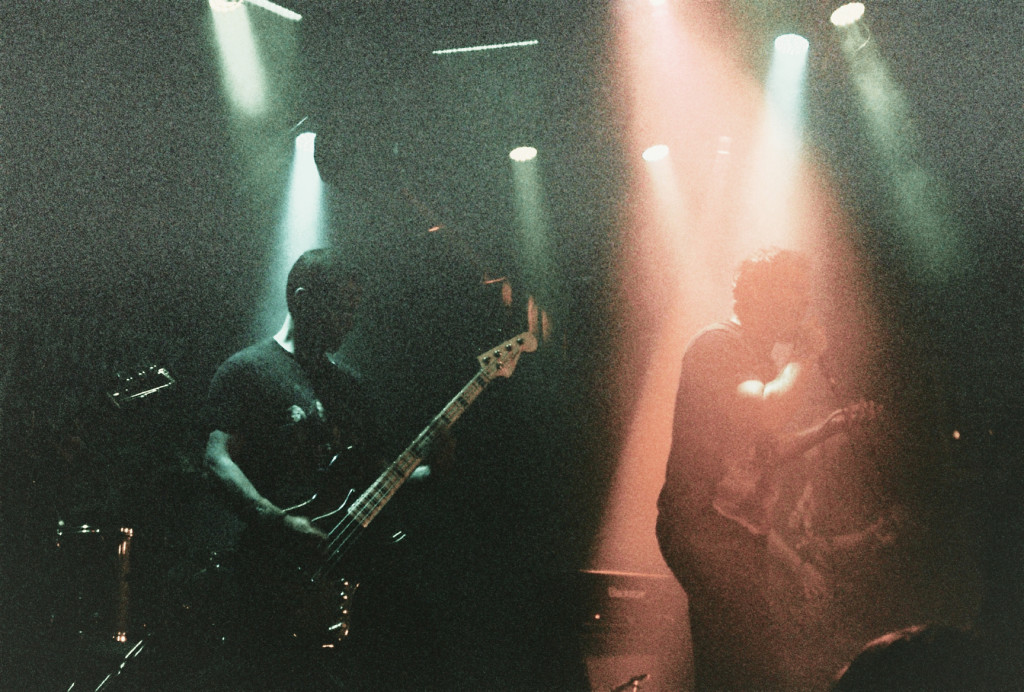 [photo credit Dakota Gordon]
Journey Blind, the conquering sophomore album from Boston's MAGIC CIRCLE, is out now through 20 Buck Spin, the entire record now streaming through Noisey adjoined by an interview with the band.
Decibel Magazine's early track premiere from MAGIC CIRCLE's Journey Blind issued, "Sabbath, Saxon, Vitus and Trouble fans, you're going to want to press play pronto," and Invisible Oranges' review hails the record as, "a traditional doom album so stunning, so perfectly balanced it'll make a believer of anyone tired of recycled (non-)riffs and manufactured occult posturing… The album itself plays like a long-lost masterpiece from a band worshipped by a chosen few; it's not even out yet and it already feels like a classic." The Obelisk reports, "The self-titled was light on frills but heavy on dark atmospherics and weighted riffing, and Journey Blind's seven tracks/45 minutes follow suit in that regard, but add stylistic nuance in the form of a decided lean toward '80s-era NWOBHM metallurgy… Their second full-length outing goes beyond simply being a follow-up and pushes them into new stylistic ground that they conquer with boldness and confidence." Beatroute Magazine reported of Journey Blind, "The seven-track release marks an evolution for the band who clearly culls their sound from the British classic doom side of the tracks. Herein lies Witchfinder General and Pagan Altar love aplenty, though channeled through the eyes of five men who have their feet equally planted in the genre of hardcore, where they began their musical journey… We'll come right out and say it: MAGIC CIRCLE has capped off 2015 triumphantly and with any luck, will appear on a plethora of year's best lists." And Metal Insider summed it up perfectly: "Journey Blind may not be the heaviest album to appear in your collection this year, and that's fine. What MAGIC CIRCLE lack in evil-laced ferocity or sadistic musical tendencies they make up for is pure, honest, ass-kicking heavy metal the way the great masters of the genre played it oh so many years before."
Upon the record's release, Noisey streams Journey Blind in its glorious entirety, the piece joined by an interrogation with the band.
Stream MAGIC CIRCLE's Journey Blind at Noisey now; CLICK HERE.
With their feet rooted firmly in punk, hardcore, NWOBHM and the earliest of doom metal, and their arms raised triumphantly into the burning heavens, the triumphant second album from MAGIC CIRCLE shows a more refined songwriting to their tunes, the band's overall approach showing a heightened sense of finesse in its deployment. Self-produced and recorded by the band at guitarist CC's The Pain Cave, Journey Blind surges with the viscosity a team of top-tier producers would be proud to back, and the cover art is an unused piece by legendary artist Joe Petagno (Motörhead, Mammoth Grinder, Autopsy) dating to 1979 properly fitting this modern ripper. Surging with over forty-five minutes of doomed heavy metal that invokes the masters in their purest form, Journey Blind is a record which could have been captured three decades ago yet booms with a refreshed spirit to guide today's misguided youth back to their unbeknownst roots.
Journey Blind sees its initial release in CD and digital formats this Friday, November 20th, with the vinyl to follow in early 2016. CD preorders can be placed HERE and the record available for digital purchase HERE. Stand by for further details on the vinyl edition of Journey Blind to be confirmed shortly.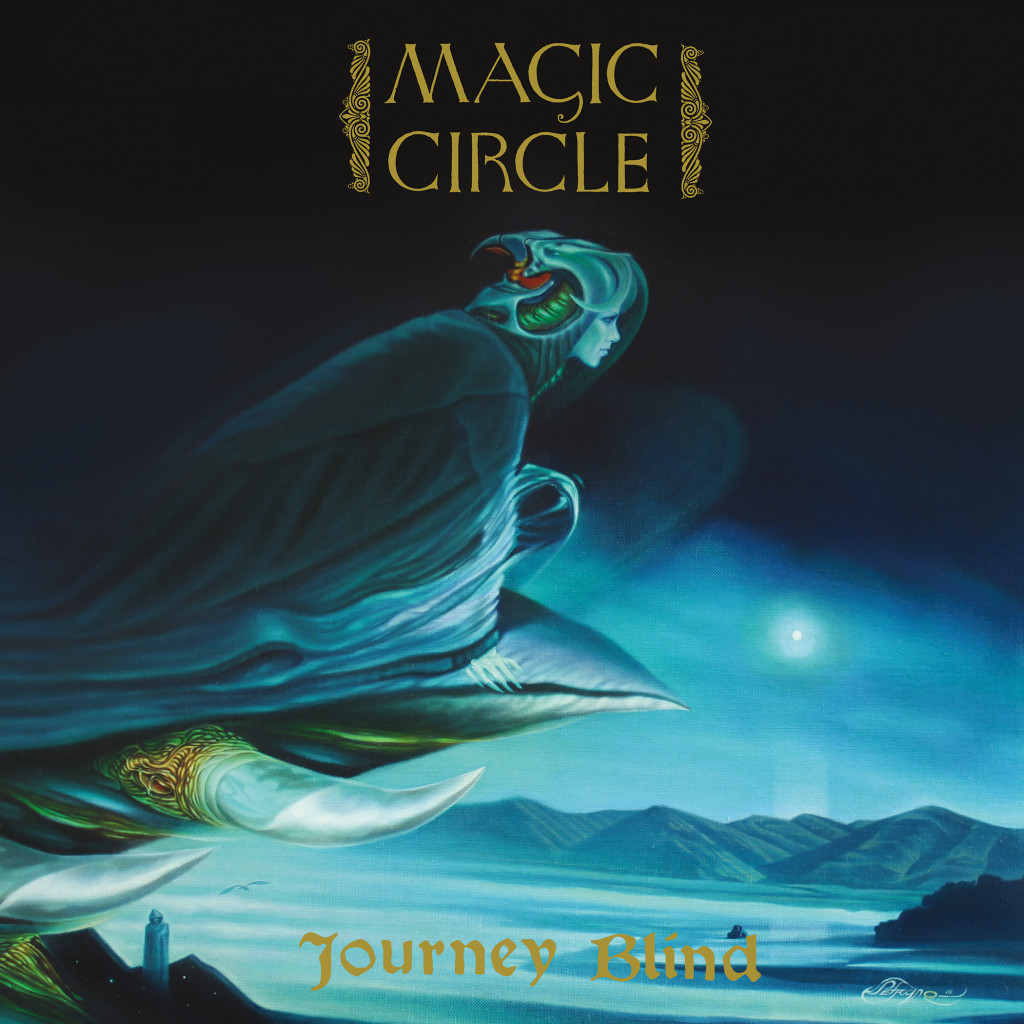 http://www.magiccircleheavymetal.com
http://www.20buckspin.com
http://www.facebook.com/20buckspin
http://www.twitter.com/20buckspinlabel