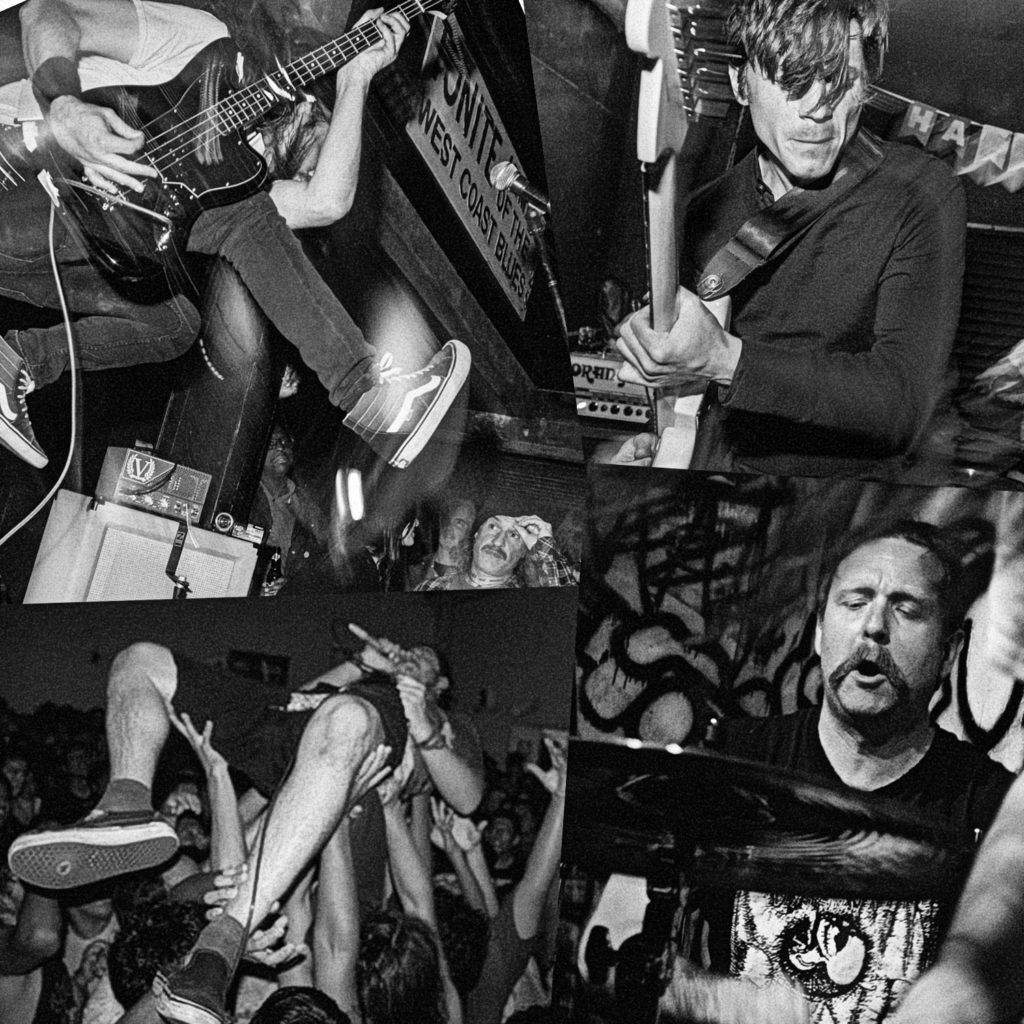 "…hyperactive, eccentric, and endlessly fun…" — Svbterranean
Savage Monstrosities, the latest full-length from Peruvian hardcore thrash punks LOS HUAYCOS, is out TODAY via Tankcrimes!
Featuring ex-members of Asmereir, Metamorphosis, and Experimental Dental School, Savage Monstrosities boasts a raucous brand of psychedelic hardcore thrash punk recorded by Jack Shirley (Deafheaven, Torso) and wrapped in the eye-popping artwork of Skinner (High On Fire, Mastodon). Hails Svbterranean in a recent review of the record, "…the Oakland quartet deliver fifteen minutes of thrashing, oddball hardcore rife with elements of skate punk and noise rock and spearheaded by frantic vocal performances." Of opening track "Deforestation," BrooklynVegan champions a, "…a no-bullshit ripper that any punk fan needs to hear…," while Decibel notes, "Combining the lighthearted fun of skate punk with the intensity and bite of thrash metal, there's a lot to like about songs like 'Igual que Hoy' that combine high-energy punk tunes with a serious message."
Stream Savage Monstrosities in its entirety at THIS LOCATION.
Savage Monstrosities is out now digitally and on limited edition vinyl in two color variants: 250 x Splatter and 250 x Bluetooth Blue. For digital orders go HERE. For physical orders go to THIS LOCATION.
Although the friendship between Asmereir and Metamorphosis began in the rehearsal studio Chinchay Melchormalo in Lima, Peru in 1996, LOS HUAYCOS was forged in mid-2013 in Oakland, California. The word "huayco" comes from the Quechua, which means "depth/valley" and refers to landslides caused by torrential rains in the Andes. Following a three-song demo, the band played their first show – Tankcrimes' Brainsqueeze II on April 20th, 2014. Since then, LOS HUAYCOS has performed in various places throughout the Bay Area, and with several of their favorite bands like Dag Nasty, Ghoul, The Shrine, Wolfeyes, and Midnight. Additional live highlights include opening for NOFX in Lima, Peru among other shows in their home city, an East Coast tour, and performances at Skull Fest in Pittsburgh, Pennsylvania two years in a row.
In September of 2017, the casting director for Netflix's 13 Reasons Why series contacted the band to record a Circle Jerks cover ("Wild In The Streets") and play live in episode 10 of the second season. LOS HUAYCOS recorded the track at Atomic Garden Studios in East Palo Alto, California where they would return to record this year's Savage Monstrosities.
"Peruvian-American thrashers LOS HUAYCOS sound like they're having a ton of fun on Savage Monstrosities… Combining the lighthearted fun of skate punk with the intensity and bite of thrash metal, there's a lot to like about songs like 'Igual que Hoy' that combine high-energy punk tunes with a serious message." — Decibel
"…a no-bullshit ripper that any punk fan needs to hear…" — BrooklynVegan on "Deforestation"
"…hyperactive, eccentric, and endlessly fun. On Savage Monstrosities the Oakland quartet deliver fifteen minutes of thrashing, oddball hardcore rife with elements of skate punk and noise rock and spearheaded by frantic vocal performances." — Svbterranean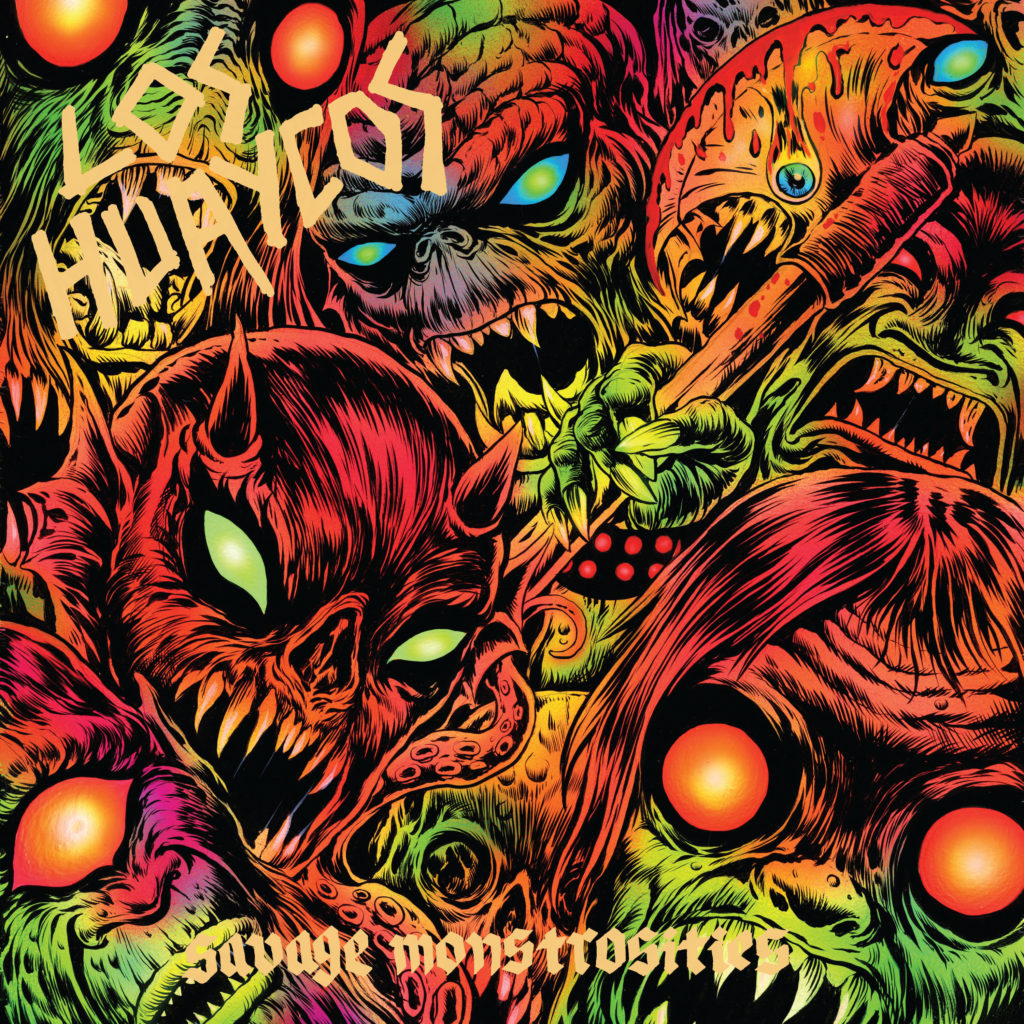 http://www.facebook.com/loshuaycos
http://www.tankcrimes.com
http://www.facebook.com/tankcrimes