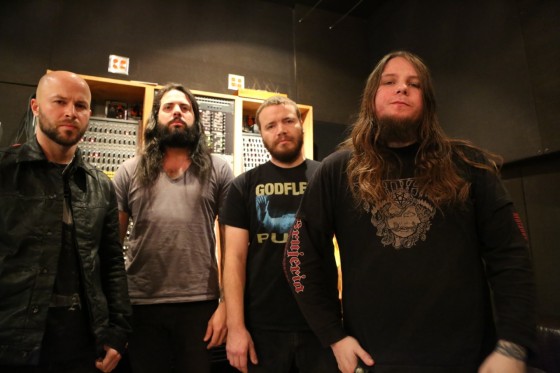 The deviant sect known to their cult fanbase as LORD MANTIS is currently decimating the innards of hometown Chicago-based Electrical Audio and Soma Studios, harnessing the astonishing madness that is to be the group's third full-length release.
LORD MANTIS is working in conjunction with Sanford Parker (Twilight, Voivod, Eyehategod, Samothrace), the engineer also responsible for recording the band's previous two albums. While the newest composition has yet to bear a title, the third installment of the band's torrid lineage will be their first release for the eclectic Profound Lore Records — following their 2009 Seventh Rule Recordings debut, Spawning The Nephilim, and subsequent 2012 full-length, Pervertor, released by Candlelight Records — and promises to be their most disturbing works yet, crawling forth from some of the darkest recesses of the human psyche.
Having revamped their lineup since their previous releases, LORD MANTIS has inducted Ken Sorceron into its ranks on guitar on this outing, the lineup rounded out by the three founding members, bassist/vocalist Charlie Fell, guitarist/vocalist Andrew Markuszewski and drummer Bill Bumgardner. Additionally, Indian guitarist/vocalist Dylan O'Toole will contribute additional vocals on several of the tracks. Stated Fell this week in a brief recess between the punishing sessions on these new works: "This record is more serious and dark than our other stuff. We have all been through a lot of really fucked-up shit in recent years, and that's all showing through in these sessions. We left behind anything slightly sci-fi, nightmarish or casually antagonistic, musically and visually; this time it's all brutally realistic and ultimately much, much darker."
More on the pending album will be available in the coming weeks as the sessions conclude, and LORD MANTIS prepares to pillage the populous with their new odes of torment with a Spring 2014 release date being confirmed.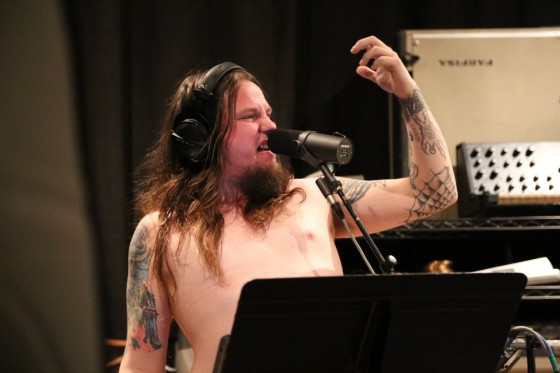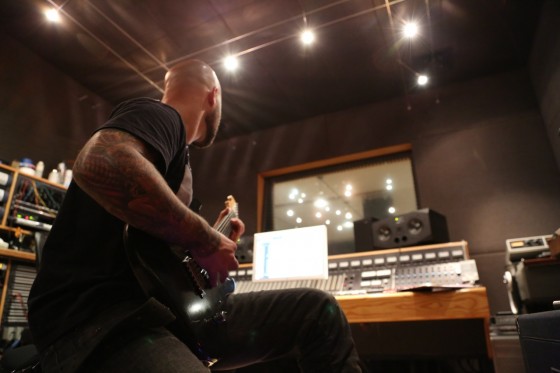 https://www.facebook.com/pages/Lord-Mantis/216320611726895
http://www.lordmantis.com
http://www.profoundlorerecords.com
https://www.facebook.com/profoundlorerecords