In Tensions is the forthcoming, limited-edition five-song EP from Columbus, Ohio riff rockers LO-PAN.
Their first release on Brooklyn's Aqualamb Records (Husbandry, Black Black Black, Godmaker et al), In Tensions marks the next stage in the band's ever-evolving direction – anchored by the lead single "Go West," an optimistic, sun-kissed, open highway anthem.
"It's about setting out to accomplish a goal and then having that goal change along the way and ultimately realizing the new goal was better than what you wanted in the first place," singer Jeff Martin elaborates of the track. A perfect rallying cry for action in uncertain times, Martin continues, "it's also about getting out and doing something…. So keep moving forward. Keeping progressing. Keep evolving."
In celebration of the release of In Tensions, Clrvynt is currently streaming "Go West" RIGHT HERE.
LO-PAN's In Tensions will be released on 10-inch vinyl limited to 500 copies and accompanied by a one-hundred-page book featuring artwork by Chris Smith of Grey Aria Design as well LO-PAN tour diaries, flyers, and a complete collection lyrics from LO-PAN's previous releases: Sasquanaut, Salvador, and Colossus. Preorders are currently available at THIS LOCATION.
In Tensions is equal parts modern sludge metal and '90s-influenced alt rock – synthesized to perfection. Jeff Martin has never sounded more soulful, confident, and passionate on record. The riffs courtesy of the now former guitarist Adrian Lee Zambrano compliment the tribal influenced drums of Jesse Bartz and grounding bass lines of Skot Thompson, pummeling the listener on each repeated listen.
Said Two Guys Metal Reviews in an advance review of the record, "It's easy to get lost in this album simply because In Tensions demonstrates the sort of pulse that made records in the '70s so addictive. It's a sort of constant throb that winds its way through every song on the album and makes it feel even shorter than its five tracks would suggest. This is a good thing though – In Tensions rapidly becomes highly addictive, an album you wrap up and then can't help but want to jam again."
Recorded in Columbus, Ohio by Joe Viers, with mixings duties split between Jonathan Nunez (Torche, Shitstorm) and Ryan Haft (Wrong, Capsule) in Miami, and mastered in Chicago by Carl Saff (Big Business, Helms Alee, Russian Circles), In Tensions is a sonic masterpiece created across multiple time zones – the fruit of relationships forged through the band's unending dedication to the life of touring road dogs.
The band also hit a major touring milestone in 2016, having logged over 250,000 miles on their original van since 2005 – crossing the country countless times over on headlining tours and supporting the likes of Torche, High On Fire, Weedeater, KENmode, Whores, Fu Manchu, Atomic Bitchwax, Black Cobra, and Bongzilla. Not surprisingly, they've become one of the most ferocious live acts in American heavy rock as a result.
And with In Tensions, they show no sign of slowing down. A full US tour in support of In Tensions is expected this Winter along with a European tour in the Spring of 2017.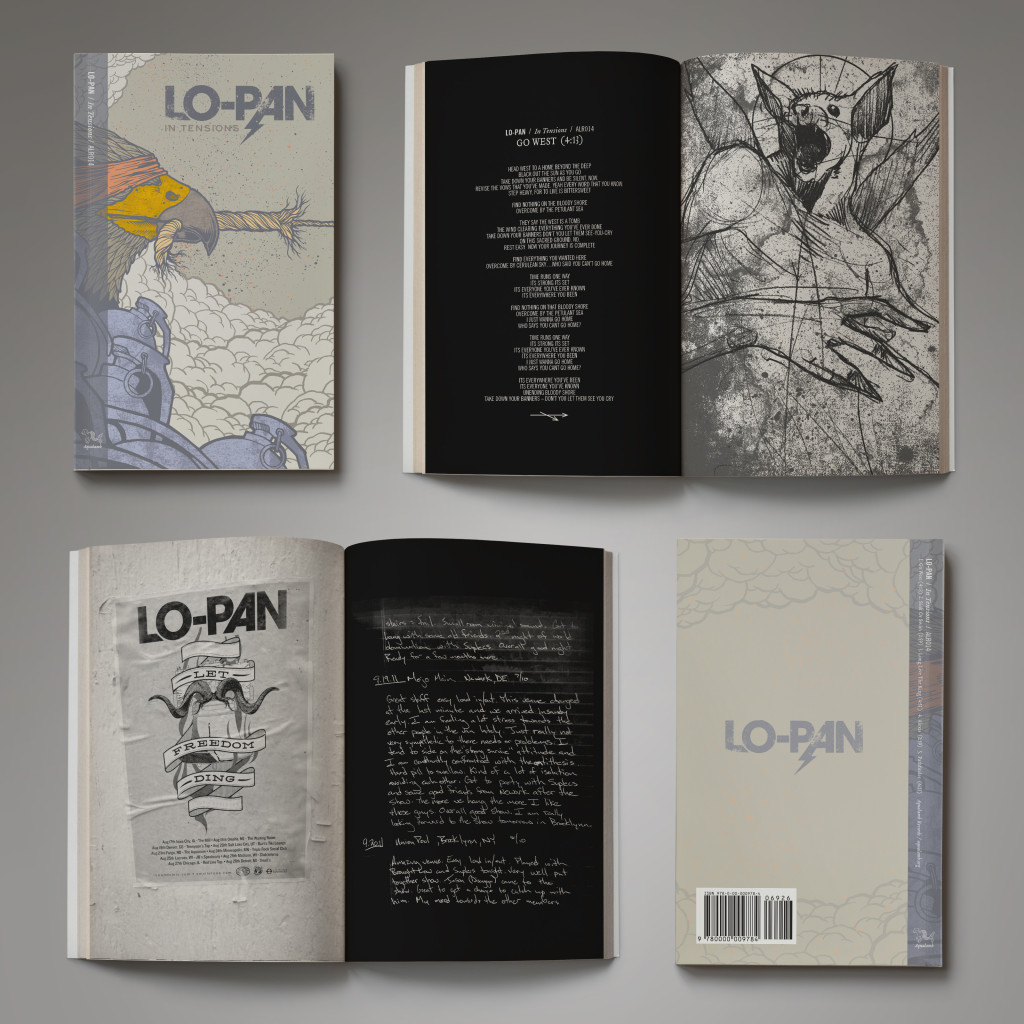 http://www.lopandemic.com
http://www.facebook.com/lopandemic
http://www.aqualamb.org
http://wwwaqualamb.bandcamp.com
http://www.facebook.com/aqualambrecords