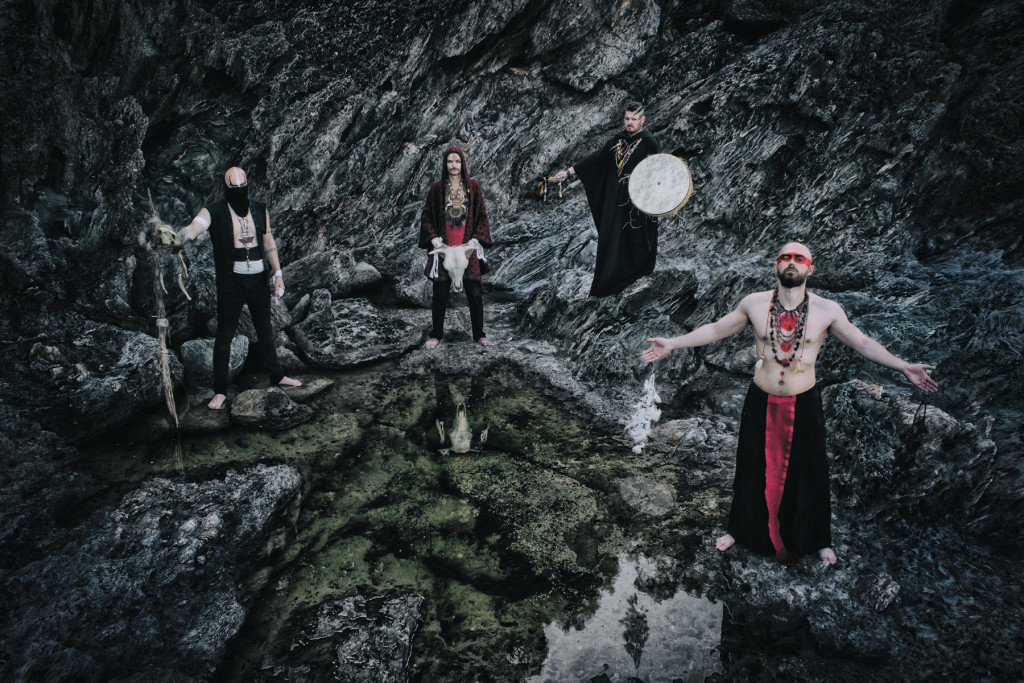 Greek avant black metal conjurors AENAON unleashed the sonic alchemy of their Hypnosophy upon North American shores this past Friday via Code666.
The provocative seven-track production was captured at Crown Audio Conspiracies and thrusts forth fifty-five minutes of heavily textured progressive black metal bedecked in horns, saxophone, and keys. Dreamlike yet nightmarish, sensual and dark, extreme and regal, Hypnosophy is a portal to a glorious surrealistic voyage like no other and a true work of vision and devotion.
AENAON's Hypnosophy is currently streaming in its entirety at THIS LOCATION. For special order bundles, go to THIS LOCATION.
Additionally, you can sample the confounding visual accompaniment to third album cut, "Earth Tomb," as well as the band's David Lynch-inspired "Fire Walk With Me" lyric video HERE.
Metal Hammer crowns the band, "one of the best progressive black metal bands on the planet," adding, "Hypnosophy will end in many top 2016 list for sure." Heavy Blog Is Heavy calls Hypnosophy, "brave, creative, and excellent," further elaborating, "AENAON put together elements that only madmen would think to combine, and play it totally straight faced to create one of the most satisfying and catchy release of the year… 'Experimental black metal with sax, funky riffs, and theatrical vocals' sounds like a one trick pony, but there's actual substance here as well, making return listens even more appealing. Be it deciphering the awesome lyrics, uncovering the many layers of the sound or just wanting to listen to how flamboyant every moment is, Hypnosophy keeps delivering." In a 4.5/5 rating Sputnik Music hails a record that's, "Susceptible to timelessness," and a, "trademark album, not only for the band, but also for the fans of avant-garde and black metal. It wouldn't be a hyperbole to say that it is one of the best offers in the realm of extreme sound, in 2016. It swings among moods as easily as it hops from genre to genre. Emotion is expressed raw, however controlled. The music is loud, yet pleasant, experimental, yet familiar. Formidable, but still humane. Daring to delve into the human psyche and its controversies, dialogues with the Id and returns to the surface, like a philosopher of Plato, to talk about dreams and nightmares in a way that Freud could never imagine." Of their "Fire Walk With Me" single, No Clean Singing hails a sound that's at once, "…bombastic, sulfurous, progressive, jazzy, and soulful…," while The Grim Tower notes, "The soundscapes these gentlemen create are nothing short of fantastic, and give us a record that not only traverses black metal, but several types of music in general." Adds Angry Metal Guy, "Much like Sigh and fellow countrymen Hail Spirit Noir, AENAON sometimes veer so hard into left-field they are in another ballpark entirely, yet it all works."
Forged in 2006, AENAON takes its name from the Greek word "Αέναον," the Eternal. Churning a distinctly atypical brand of experimental black metal, the band recorded their debut EP Phenomenon in 2007. It was released in 2009 via the Canadian Bleak Art Records and followed by a seven-inch split with Satanochio titled A Parallel Zoetrope in 2010. By 2011, the band had culled a solid underground following and united with Italian label Code666 who released their debut full-length, Cendres et Sang. The release marked the beginning of a new era for the band and a solid collaboration. In 2013, the Greeks released another seven-inch split with the Russia's Stielas Storhett. However, it was 2014's Code666-issued Extance long player that earned them the most acclaim. Continuing the tradition, in 2015 a third seven-inch split was released in alliance with their Greek comrades Virus Of Koch. And now the world awaits Hypnosophy….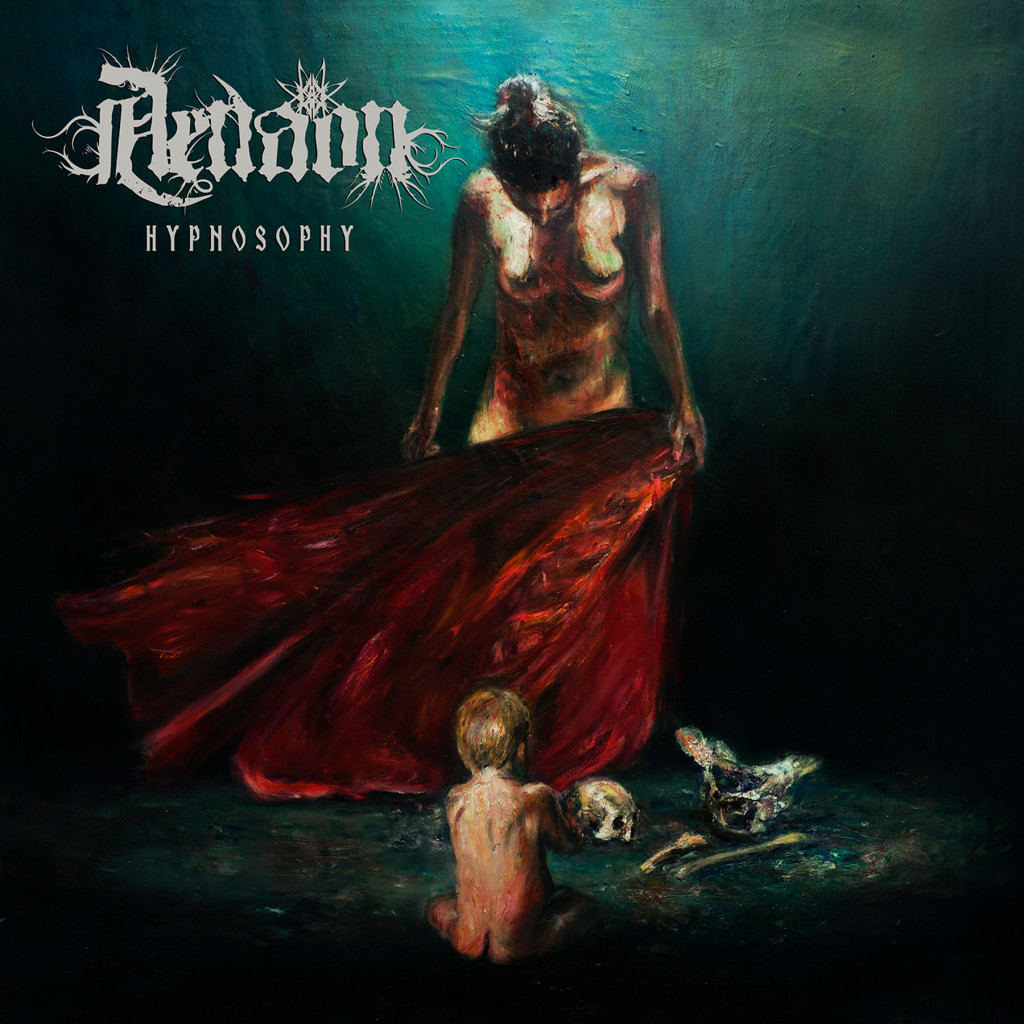 http://www.facebook.com/aenaonofficial
http://www.code666.net
http://www.facebook.com/code666.label
http://www.auralmusic.com
http://www.facebook.com/Aural-Music
http://www.auralwebstore.com/shop