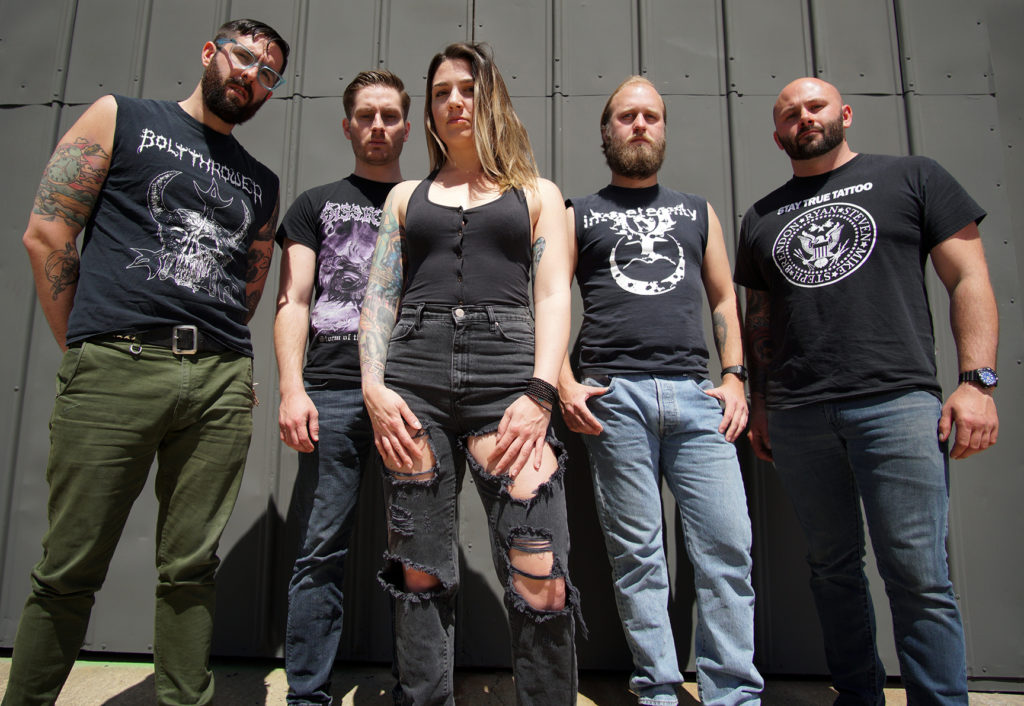 [photo by Joe Ellis]
This Friday, Bay Area melodic death metal quintet LIGHT THIS CITY will embark on their West Coast Tour supporting their acclaimed Terminal Bloom LP, the recently-reactivated outfit's first album in a decade.
In the wake of Terminal Bloom's release, LIGHT THIS CITY now hits the highways with support from labelmates Gygax. The Terminal Bloom West Coast Tour begins this Friday, June 22nd in San Diego, then hits Anaheim, Los Angeles, San Francisco, Seattle, Portland, and ends in Sacramento on July 1st. Stand by for additional widespread tour dates from the band to be announced in the months ahead.
Stream LIGHT THIS CITY's Terminal Bloom LP at THIS LOCATION and see the official video for "Agents Of Fate" HERE.
Terminal Bloom is available on CD, LP, and digital formats now through Creator-Destructor Records; find order options at the label webstore HERE and Bandcamp HERE.
LIGHT THIS CITY Terminal Bloom West Coast Tour w/ Gygax:
6/22/2018 Brick By Brick – San Diego, CA [info]
6/23/2018 Chain Reaction – Anaheim, CA [info]
6/24/2018 Viper Room – Los Angeles, CA [info]
6/28/2018 Bottom Of The Hill – San Francisco, CA [info]
6/29/2018 Highline – Seattle, WA
6/30/2018 Paris Theatre – Portland, OR
7/01/2018 Blue Lamp – Sacramento, CA [info]
LIGHT THIS CITY returns with ten tracks that capture the band's tendency towards extreme melody and intensity, honoring the Swedish sound of the '90s. Having spent the past decade performing and touring in numerous other bands, the five members of LIGHT THIS CITY have only honed and shaped their skills and musicianship since their 2008-released Stormchaser. Terminal Bloom was recorded from December 2017 through February 2018 with Zack Ohren (Suffocation, Cattle Decapitation, Fallujah) at Castle Ultimate Studios in Oakland, California, as with their previous four albums, and is wrapped in the vibrant cover artwork of Tony Midi.
Exclaim! Magazine's review included, "The idea of a band coming back from hiatus after so long can be daunting, but LIGHT THIS CITY have returned with more energy than when they left. Terminal Bloom is the record fans of the band have been waiting so long to hear and the ideal situation for a re-emerging artist." Revolver Magazine offered, "Having spent the past ten years recording and touring with various side projects… the death-dealers have no time for playing catch-up; instead, the five-piece get right to the melodic, riff-filled goodness we've been craving since '08." Metal Injection stated, "I was surprised to find that LIGHT THIS CITY have a more varied sound than ever. I worry some will write this band off for their time in the early 2000's metalcore scene, but this album is waaaaaaaaay more than that."
New Noise Magazine's interview included, Combining the relentless riffage of thrash with the memorable guitar hooks of melodic metal is still the band's modus operandi. Their early Metallica and '90s-era In Flames influences are work proudly on their sleeves, but after ten years of playing in other bands, LIGHT THIS CITY know what they want and how they want it." Bravewords proclaimed, "Channeling the best Sweden has to offer, specifically a whole lot of Arch Enemy with a healthy dose of At The Gates and The Haunted, along with a sprinkling of UK greatness a la Carcass, into a vicious American assault, LIGHT THIS CITY unleash a serious shit-kicking with these ten new tracks. There aren't enough accolades to bestow upon vocalist Laura Nichol; she's commanding, ferocious, intense, profound. And her band deserves just as much respect!" Dead Rhetoric's 9/10 review included, "An exceptional return from one of American metal's top underdogs, perhaps 2018 will give LIGHT THIS CITY the praise they have deserved. This is uncompromising, breakneck melodic death/thrash that consistently delivers memorable guitar heroics and triumphant melodies alongside visceral carnage. Terminal Bloom is a winner."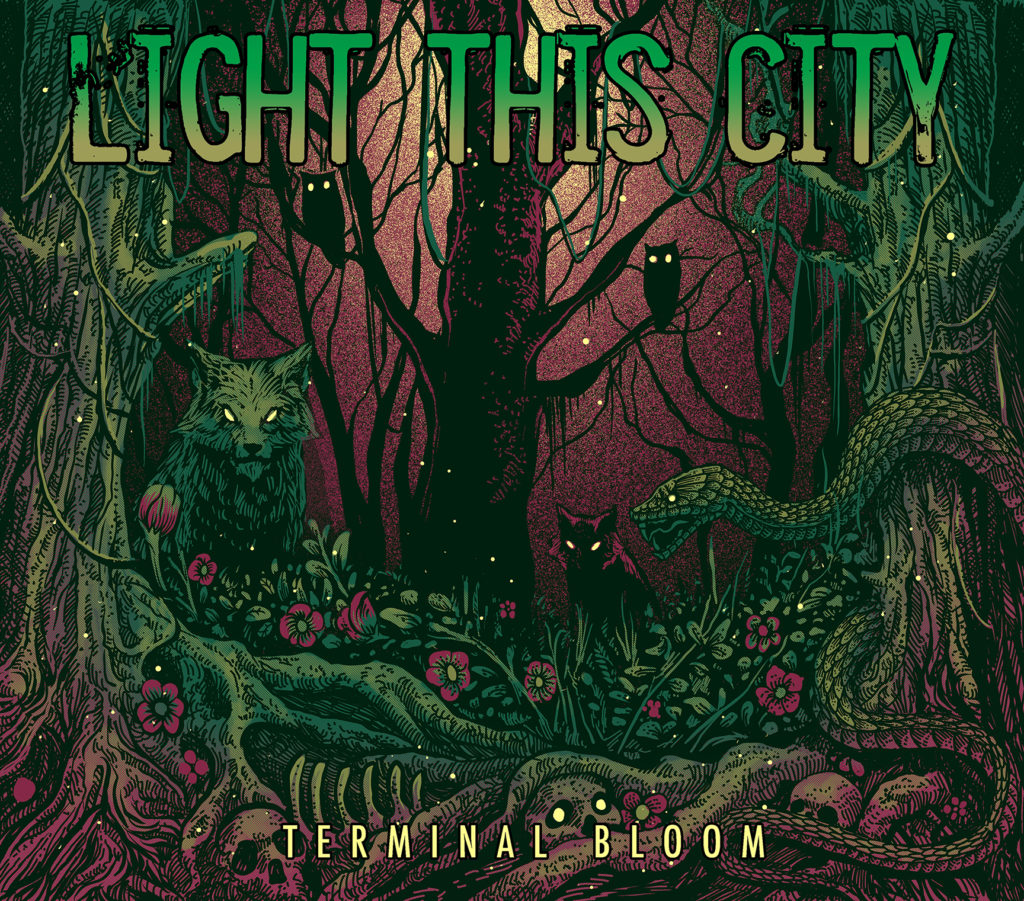 https://www.facebook.com/Light-This-City-12498861242
https://www.instagram.com/lightthiscity_official
http://www.creator-destructor.com
http://www.facebook.com/creatordestructorrecords
http://www.twitter.com/CD_Records
http://www.creator-destructor.bandcamp.com