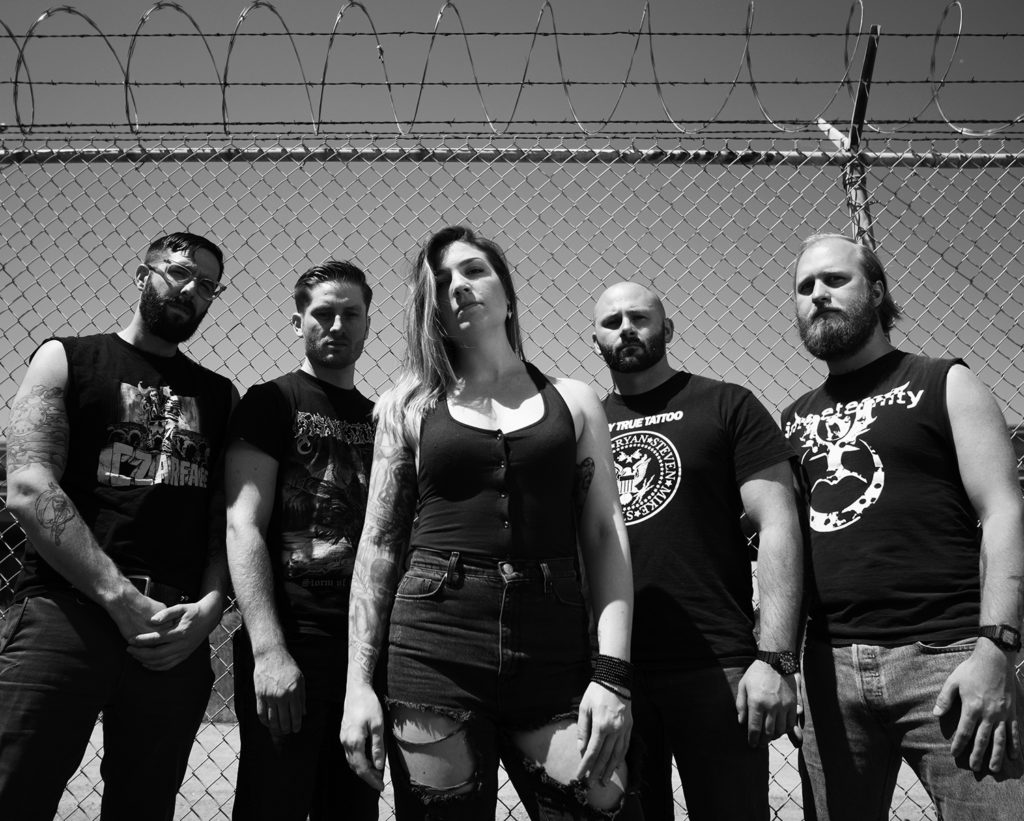 [photo by Joe Ellis]
Bay Area melodic death metal outfit LIGHT THIS CITY has released the title track to the band's upcoming fifth LP, and first in a decade, Terminal Bloom, through a premiere at Decibel Magazine. The band has also announced a run of West Coast tour dates supporting the LP's release.
LIGHT THIS CITY returns with ten tracks that capture the band's tendency towards extreme melody and intensity, honoring the Swedish sound of the '90s. Having spent the past decade performing and touring in numerous other bands, the five members of LIGHT THIS CITY have only honed and shaped their skills and musicianship since their 2008-released Stormchaser. Terminal Bloom was recorded from December 2017 through February 2018 with Zack Ohren (Suffocation, Cattle Decapitation, Fallujah) at Castle Ultimate Studios in Oakland, California, as with their previous four albums, and is wrapped in the vibrant cover artwork of Tony Midi.
Offers LIGHT THIS CITY's Ben Murray, "We're super excited to share the title track from the upcoming record with you all! 'Terminal Bloom' is one of the heavier songs on the album, with basically zero melody — just pure thrash! We wanted to release a total banger for the second single to show our fans the diversity of heaviness within the record, and I think this one represents the influences we drive from classic Bay Area thrash and death metal. The song is definitely a ripper, and an unrelenting example of the pace of the album. We hope you enjoy it! Turn it up loud."
Decibel declares with the new song, "…the drought is coming to an end. Terminal Bloom will see release at the end of May, a triumphant return for quintet."
Let LIGHT THIS CITY's "Terminal Bloom" out of the cage at Decibel Magazine RIGHT HERE.
Terminal Bloom will see release on CD, LP, and digital formats on May 25th through Creator-Destructor Records; find preorders at the label webstore HERE and Bandcamp where "A Grotesque Reflection" is streaming HERE.
Stand by for additional audio and video from Terminal Bloom and more to be issued shortly.
LIGHT THIS CITY has announced a West Coast tour with labelmates Gygax for late June into July. The Terminal Bloom West Coast Tour begins June 22nd in San Diego, then hits Anaheim, Los Angeles, San Francisco, Seattle, Portland, and the final show hits Sacramento on July 1st.
LIGHT THIS CITY Terminal Bloom West Coast Tour w/ Gygax:
6/22/2018 Brick By Brick – San Diego, CA [info]
6/23/2018 Chain Reaction – Anaheim, CA [info]
6/24/2018 Viper Room – Los Angeles, CA [info]
6/28/2018 Bottom Of The Hill – San Francisco, CA [info]
6/29/2018 Highline – Seattle, WA
6/30/2018 Paris Theatre – Portland, OR
7/01/2018 On The Y – Sacramento, CA [info]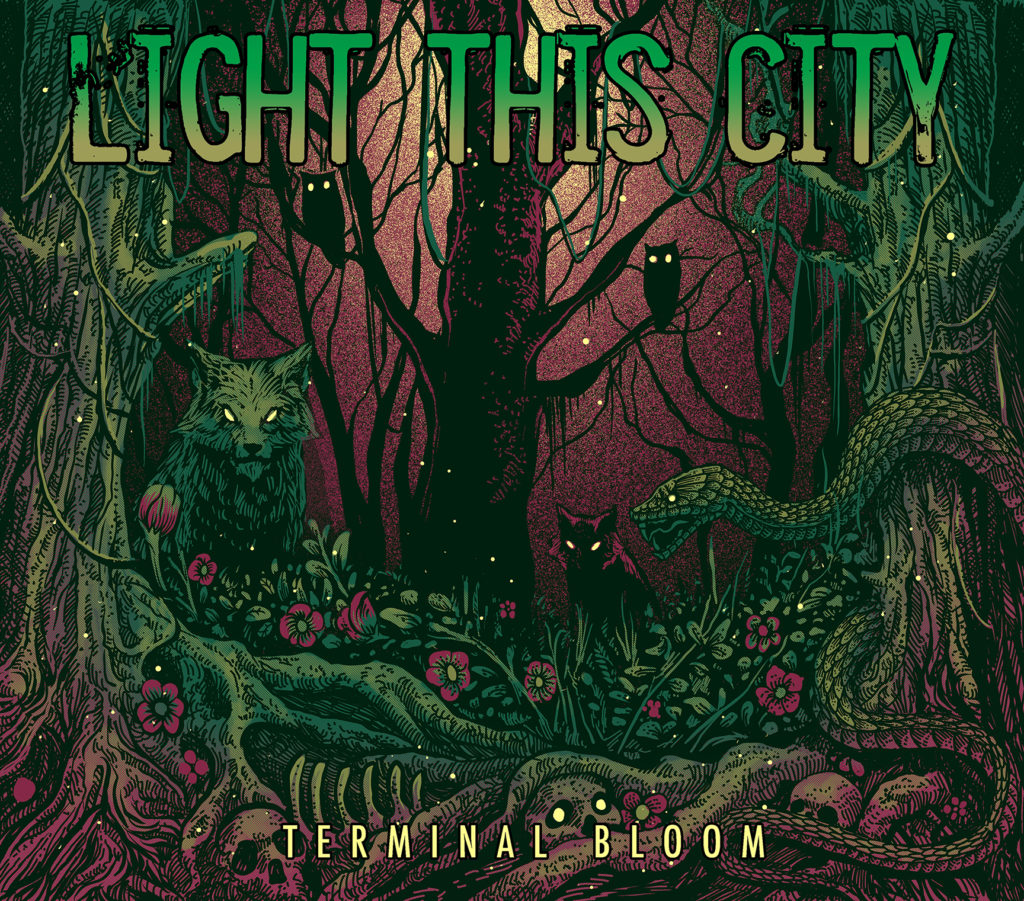 https://www.facebook.com/Light-This-City-12498861242
https://www.instagram.com/lightthiscity_official
http://www.creator-destructor.com
http://www.facebook.com/creatordestructorrecords
http://www.twitter.com/CD_Records
http://www.creator-destructor.bandcamp.com