photos by Justin Cowley
Through The Dying Light, the sprawling debut album from Boston-based trio LESOTHO, is now streaming exclusively at the Where Post Rock Dwells YouTube channel, ahead of its official release tomorrow.
Formed in the quarantine days of 2020, LESOTHO released their Summer Wars debut EP in 2021 which quickly cemented their place as an up-and-coming artist to watch in the New England alternative metal scene. As the band continues gaining more and more traction in the Northeast underground scene, with Through The Dying Light ready to upend expectations, LESOTHO will surely deliver the both the emotional and sonic depths they promise. With a budding reputation as one of the "best kept secrets" in the Boston post-metal underground, this trio likely won't be a secret much longer.
The ten songs on LESOTHO's Through The Dying Light encompass fifty minutes of mesmerizing instrumental post-metal performed by guitarist Kyle Loffredo, bassist Cliff Cazeau, and drummer Zach Ganshirt, with guest lap steel on "Flicker" by Phil Todisco and a guest vocal performance on "Floater" by Molly Grace Chandler. The album was recorded at The Bridge Sound & Stage – formerly known as Fort Apache Studios, the site of the creation of ISIS' post-metal epic, Oceanic – with Alex Allinson handling the engineering, recording, and mixing duties, after which the tracks were sent to Mario Quintero of NYC doomgaze act Spotlights who handled mixing at Audio//MQ. The album features artwork and a visual collaboration provided by Thibeault Landemaine and Anaïs Ferreira of the Jack Hillside Collective based in Bordeaux, France.
With the album stream, the band relays, "We are excited to finally share this record with the world. We feel that it encapsulates a lot of what we've all been through over the last couple of years, especially if you listen from beginning to end. It's an emotional ride we take every time we play these songs, and we hope anybody who listens enjoys the journey as much as we do."
Stream LESOTHO's Through the Dying Light now through Where Post Rock Dwells RIGHT HERE.
LESOTHO will independently release Through The Dying Light digitally on April 7th, with a limited edition cassette in the works. Find digital preorders at Bandcamp HERE.
Watch for an official video and more to post in the coming days.
LESOTHO is currently booking shows throughout New England in support of the album, including a release show on April 15th and more. See confirmed performances below and watch for additional show announcements to post.
LESOTHO Live:
3/24/2023 The Jungle – Somerville, MA w/ Blue Manic, Rougarou, Eight Foot Manchild
4/15/2023 Tafetta – Lowell, MA release show w/ The Sound That Ends Creation, Sunflo'er, Lotus Eater Machine, Karate Steve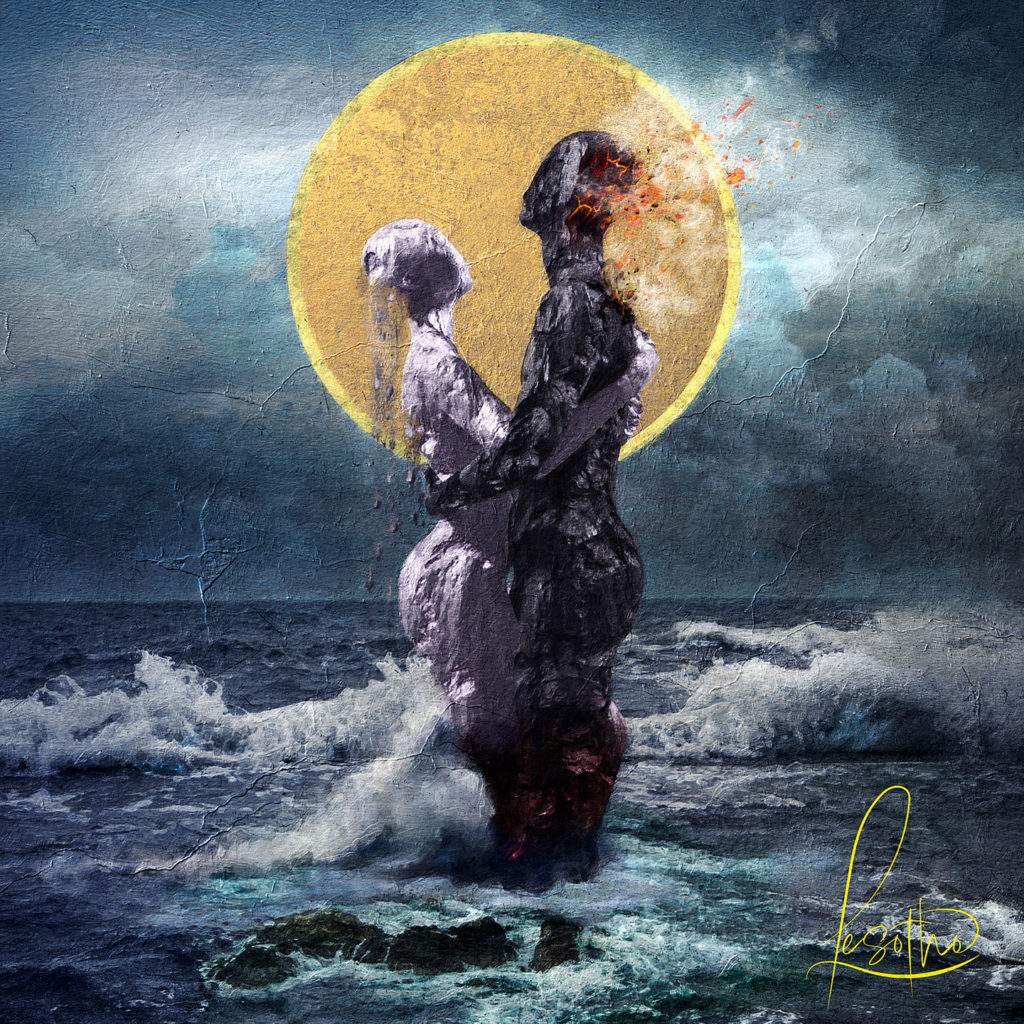 https://www.facebook.com/lesothoboston
https://www.instagram.com/lesothoboston
https://lesotho.bandcamp.com