As Pax Aeternum prepares for next week's release of Sallowed, the new album from post-rock outfit LAVINIA, the new single "Wither" has been premiered through a hosted stream at Captured Howls.
Captured Howls reviewed Sallowed, rating it 5/5, noting, "Their sonically wide creations are smoothly and confidently constructed, with straightforward surges soon making way for tasteful texture that as a whole, really encapsulates the bumpy flow of being torn between extremes of love and loss on a personal level. Rather than going overly 'big,' their music feels intimate."
The blog now debuts the album's "Wither," writing in part, "Musically, 'Wither' packs a lot of confidence, including lengthy instrumental passages that really amplify the immersive feel. The song begins with some subtly forceful guitar and drum lines before repeatedly developing into pretty stunning heaviness that maintains the feel of emotional closeness but also proves sonically huge. These elements unite for the markedly cohesive track's epic conclusion, which lands with a musical flourish."
LAVINIA's Nathan Shumaker offers of the track, "I like to think an elegant but ugly breakup song from being with a field hockey player with a beautiful soul, but just did not get what I was about. But I think want to be more like her because I liked her so much. Can't make something out of something that isn't possible or relatable to the other person. It's about loss and being alone. But it made sense then. To feel alone and lost."
Stream LAVINIA's "Wither" at Captured Howls RIGHT HERE.
Dark Operative imprint Pax Aeternum will release Sallowed digitally on July 26th. Preorders are posted at Bandcamp where first single "All Arms Out" is also streaming HERE.
A limited vinyl version of the album is in the works; find out more at LAVINIA's Facebook page HERE. Live shows are in the planning stages for the months ahead, with a more widespread tour to happen in the fall. Watch for more info on all to see release shortly.
LAVINIA is embodied by members of Everdown, Eksi Ekso, The Burning Paris, On Fire, Caspian, Seneca, and more. Bleak, dark and embodying the distress of growing up in small town New Hampshire, Sallowed is the guttural response of wanting to escape where one grew up but still loving it at the same time. Failed relationships, injuries, and loss entwine to form a more direct display of emotional heaviness. Performed by Nathan Shumaker, Jon McMahan, Brendan Ford, and Mike DiTullio, Sallowed encapsulates a long coming description of depression and a will to live at the same time. The album was engineered by John Helmig and Eric Mitchell, and mixed and mastered by Erin Leigh Burke-Moran.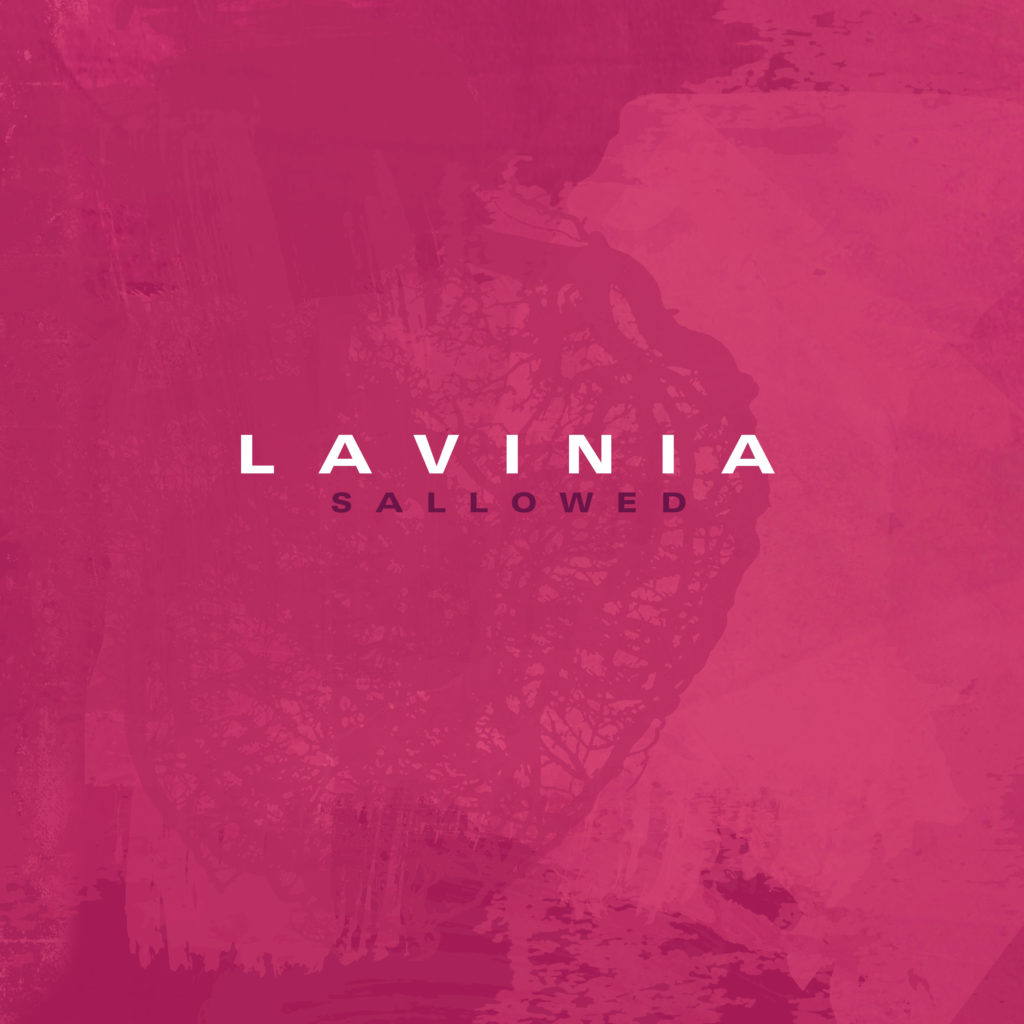 http://www.laviniamusic.com
https://twitter.com/laviniaband
https://www.facebook.com/paxaeternumdigital
https://www.instagram.com/paxaeternum
https://twitter.com/pax_aeternum