[photos by Chrisy Salinas]
Richmond, Virginia-based crossover quintet ENFORCED presents their debut LP, At The Walls, which sees release tomorrow through WAR Records. On the eve of its unveiling, the record is now streaming in its scorching entirety through an advance stream hosted by Cvlt Nation.
At The Walls features a remixed and remastered version of ENFORCED's 2017 demo and their "Retaliation" promo, and introduces two brand new songs. All tracks were recorded by Bob Quirk and mixed and mastered by Arthur Rizk (Power Trip, Cavalera Conspiracy, Candy), and the album's cover art was created by Dwid Hellion (Integrity, Psywarfare) who makes a guest appearance on the track "Skinned Alive."
ENFORCED vocalist Knox Colby states, "At The Walls is the aggregate of ENFORCED's first two years. We were excited and happy to have worked with Bob Quirk again, as well as teaming up with Andrew Kline at War Records, Dwid and Arthur Rizk for the first time. I hope everyone enjoys it as much as we've enjoyed making it and playing these songs. We have a lot more in store for 2019."
Guitarist Will Wagstaff offers, "Working with Dwid and Arthur was the perfect combination to make this record. Integrity was a huge influence on ENFORCED and I'd be lying if I said War Hungry wasn't as well. They're both bands that got us thinking about hardcore and writing music in a different way, so to have them both excited to work with us is humbling."
Stream ENFORCED's At The Walls early at Cvlt Nation RIGHT HERE.
At The Walls sees release through WAR Records on vinyl and digital tomorrow, Friday, July 19th. Place orders at the label webshop HERE and Bandcamp HERE.
Following their tour supporting Sacred Reich, Iron Reagan, and Leeway across the US in May, ENFORCED continues to perform live, with a record release show and more confirmed for August. Watch for the band to announce new tour dates in support of the LP over the months ahead.
ENFORCED Live:
7/27/2019 Cobra Cabana – Richmond, VA w/ Under Attack + TBA
8/05/2019 Songbyrd – Washington, DC w/ Red Death, Ekulu, Illusion
8/25/2019 The Camel – Richmond, VA * record release party w/ Red Death, Dead & Dreaming, Loud Night, Mutually Assured Destruction
Formed in 2016, ENFORCED picks up where Sepultura and Cro-Mags left off and infuses their own volatile, hardcore fury into the hardcore/thrash crossover sound of the late '80s. Fronted by a voice that could only belong to that of a madman and unloading nonstop blazing riffs and pummeling breakdowns in every track, the band demolishes everything in their path, leaving a trail of smoldering wreckage and pure decimation anywhere they perform.
Expect nothing but total war from ENFORCED as the band explodes into 2019; a must-hear for fans of classic crossover/thrash from Nuclear Assault, Demolition Hammer, and Devastation, as well as modern shredders Skeletal Remains, Foreseen, and War Hungry.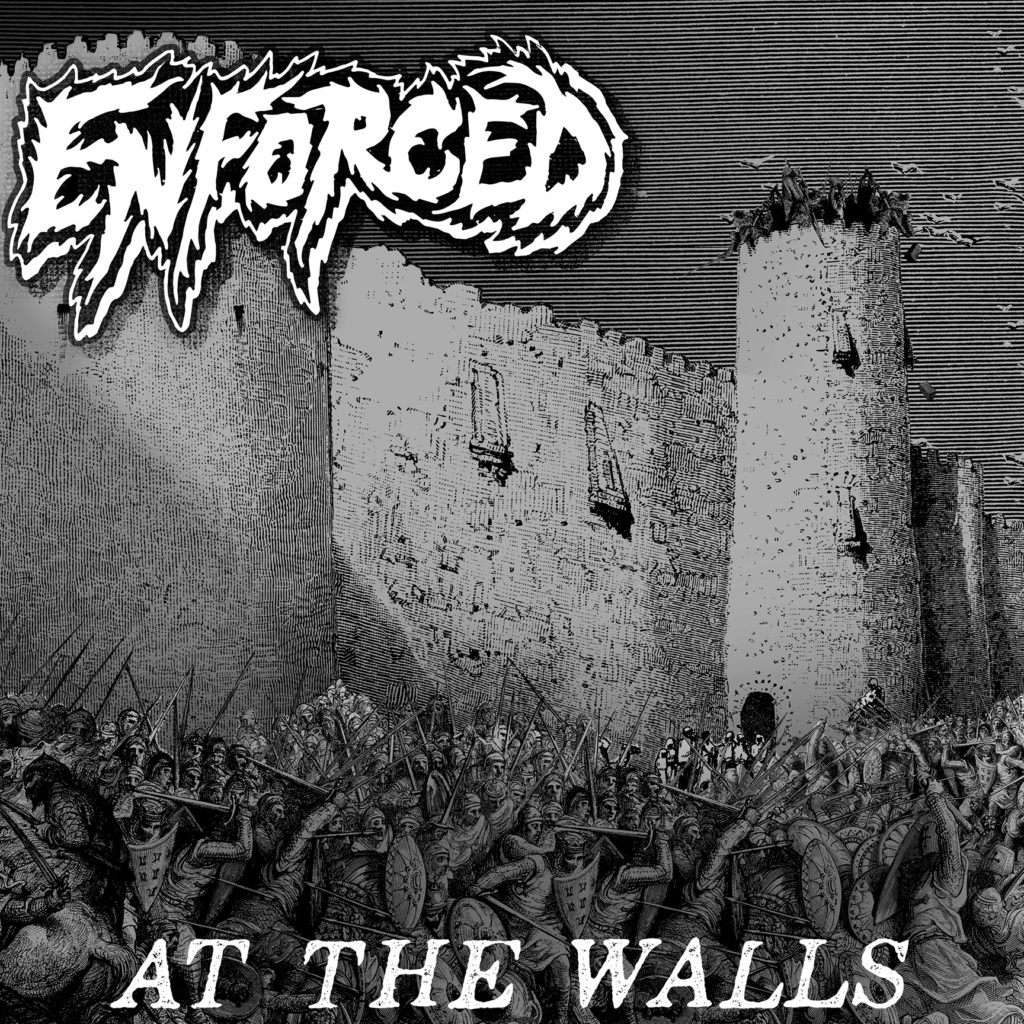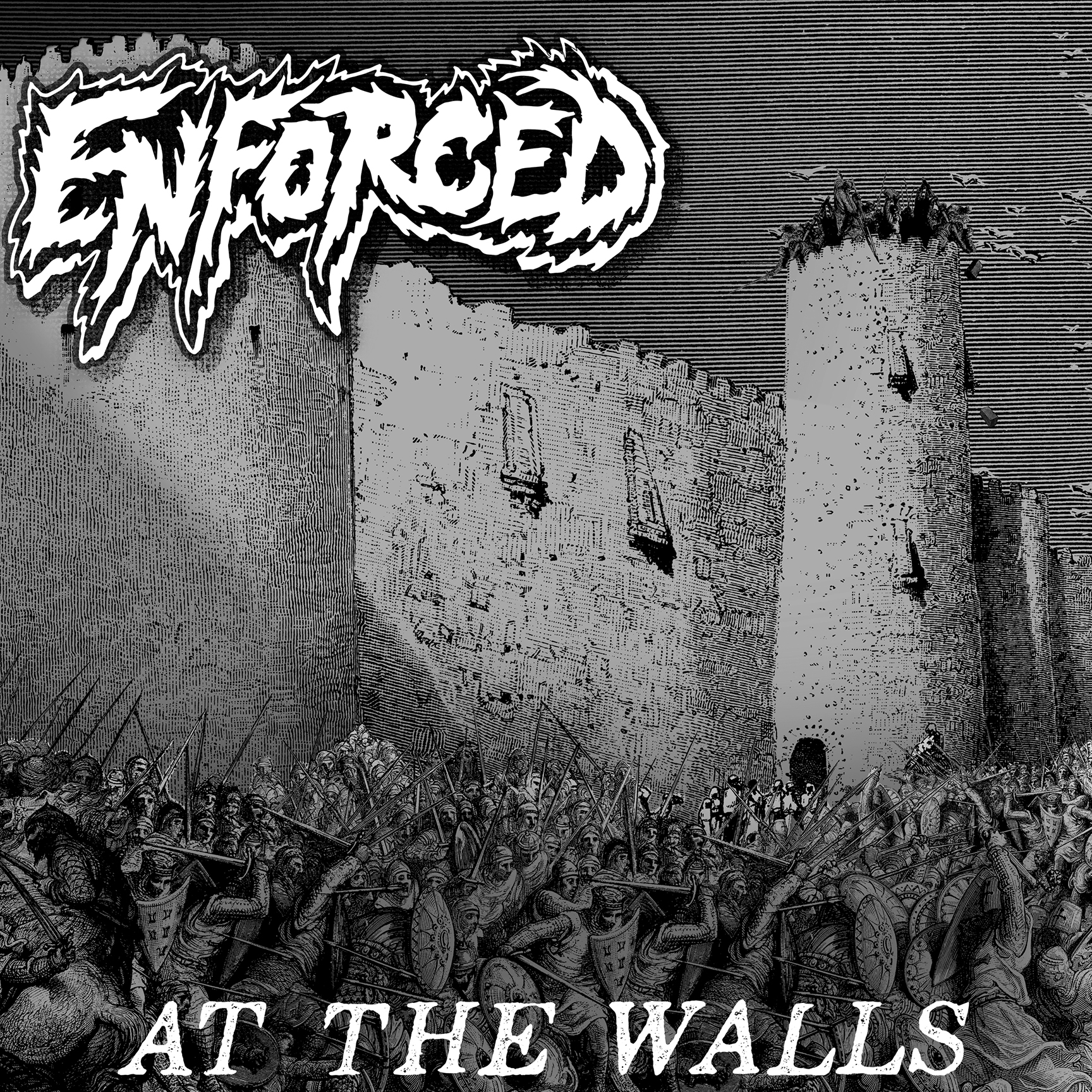 https://www.facebook.com/enforcedrva
https://enforced.bandcamp.com
http://www.war-rec.com
http://www.facebook.com/WARRECORDS.HC
http://www.instagram.com/WARRECORDS
http://www.twitter.com/WARRECORDS1