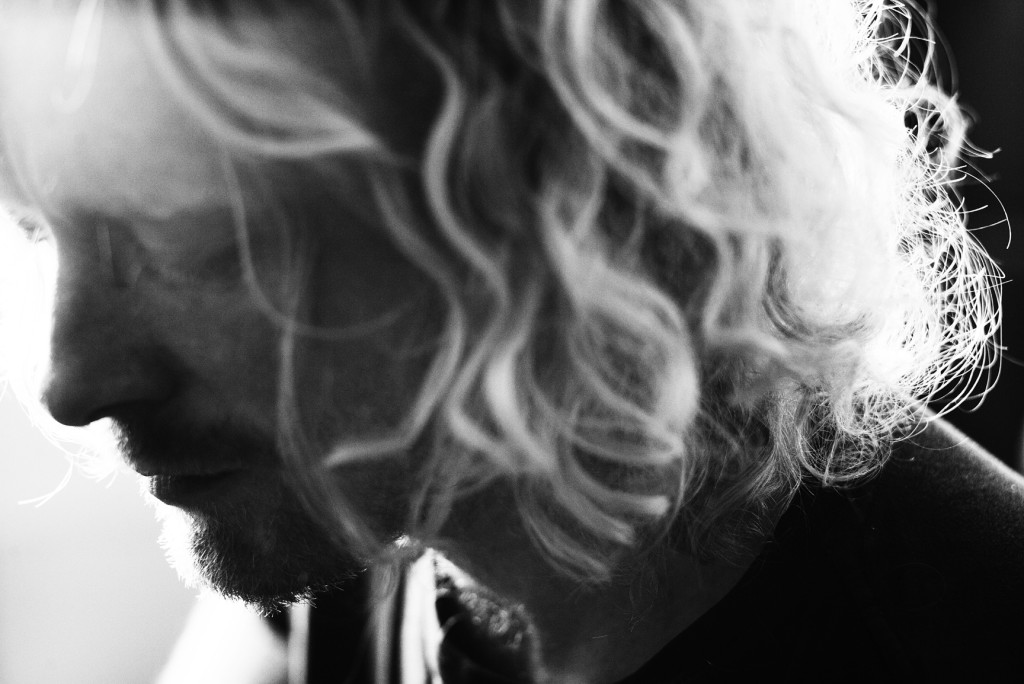 [photo by Asbjørn Sand]
Eclectic Danish troubadour, KRISTIAN HARTING, returns with a new twelve song album, Summer Of Crush, which is set to be released via Exile on Mainstream on worldwide on October 30th, as the LP-opening "Traveller" has been issued to the public early.
While KRISTIAN HARTING's debut solo LP, 2014's Float, melded ethereal song-writing deeply inspired by Western lo-fi pop, Mali blues and avant-garde folk, on the upcoming Summer Of Crush, the artist recalibrates towards a more pop-orientated approach, the resulting album oscillating between melancholic dreamscapes, swells of articulate outpourings and synth-laden shamanic dance tracks.
Offers HARTING of his new venture, "I went into the studio with the ambition to create songs with a Motown meets Metal meets Morricone feel to them; an ambition that surely was doomed to fail. Here and there I succeeded though, and I think I have ended up with something special and truly emotional." He continues, "These songs are about love. About letting go of yourself; knowing you'll fall and someone might not catch you. About passion, confusion, chaos, lust and loneliness. About trying your best to be human in a world full of humans."
Working over a sustained period of time to shape imaginary forms and sketches into lucid sound collages, the twelve tracks were written, played and recorded solely by HARTING himself. Armed with his guitars, loop pedals, a foot-operated synth and analogue electronics, his work in Summer Of Crush is a series of captivating, emotional and at times, disconcerting, trips. The collection of influences that feed in to these songs are like mysterious far-flung stamps on the Danish born musician's passport, and the tales that he has to tell root you to the spot with their sparkling vivacity and intimate composure.
The opening track from Summer Of Crush, the lurid "Traveller," is now playing early RIGHT HERE.
KRISTIAN HARTING started young, playing in thrash metal bands such as Avoid in the early 90's, before progressing further into songwriting and alternative noisy pop, forming bands including Dr. Berg, Solskaer and Tomato. He's since worked with renowned musicians such as Jacob Krogholt (Rising, Bjoerst, Withering Surface), Mick Grondahl (Jeff Buckley, Beth Orthon) and Jesper Bo Hansen (Anne Linnet, Ida Gaard) in addition to producers Kim Hüttel (Sort Sol, The Sandmen) and Magnus Groth (Sort Sol, Kira and the Kindred Spirits). In 2004, he formed DreamJockey with Mads Beldring and Jakob Falgren, and released the album Wake Up Rock (Tone Tribunalet) in 2006, before evolving into a duo with Mads Beldring for their second LP, Earthquakes, Religion and Heartaches (Divine Records, 2011).
In recent times, HARTING has toured across Europe extensively with Future Islands — who recently returned again to play two sold-out shows alongside him at the Vega venue in Harting's hometown of Copenhagen — and with Exile On Mainstream labelmates Conny Ochs and Friedemann.
HARTING's debut solo effort, Float, earned positive critical acclaim from a wealth of magazines, including Rock A Rolla, who issued, "Unobtrusive in its tenderness and in its injection of atypical elements (circuit-bending, drone) to quietly brilliant songwriting, Float is a work that rivals any biography in its reflection of a man." Terrorizer plugged, "Float is often beautiful but always bleak, both haunting and haunted, with effects and atmospheres swirling around the skeletons of the simple but powerful songs," and the Independent Voice proclaimed, "This is one delicate, yet powerful album that needs to be heard. It's a beautiful adventure filled with strong emotion and feeling reflecting on a painful time, which just shows through bad times, you are still able to create something beautiful."
Summer Of Crush will also be accompanied by a serious set of live shows and a large European tour in early 2016.
Summer Of Crush Track Listing:
1. Traveller
2. Temporary Rooms
3. White Spirits
4. How High
5. I Am You No. 2
6. Spirits Revisited
7. Cannibals
8. Ship Of Fools
9. Digging Up Graves
10. South North Passage
11. Soul Sister
12. East West Door
http://www.facebook.com/kristian.harting
http://www.mainstreamrecords.de