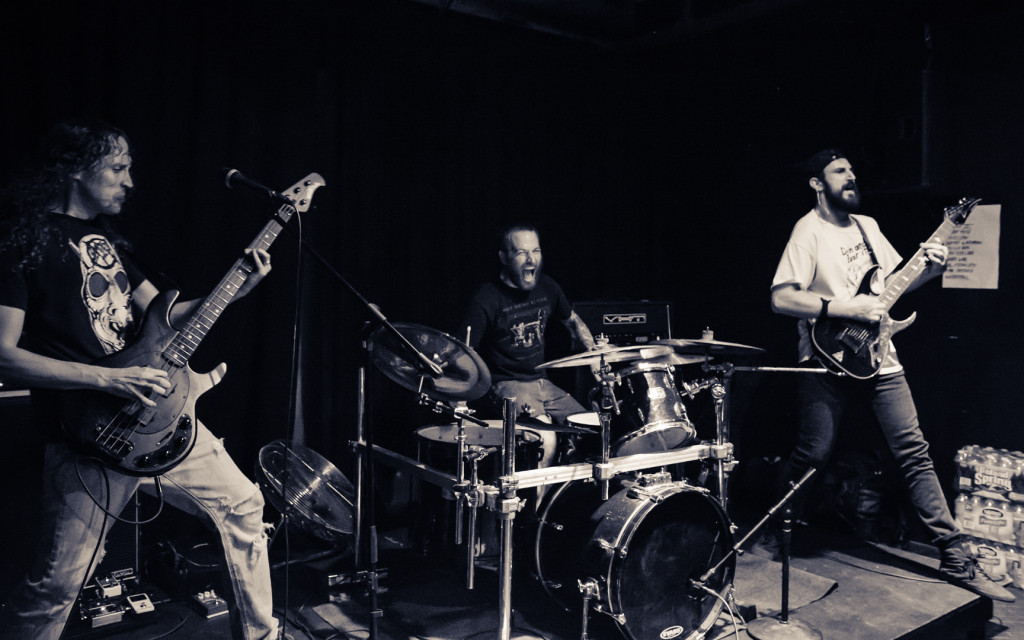 [photo by Dante Torrieri]
Vice Magazine's music channel, Noisey, has premiered the track "Dwell" from Philly-based ultra-grind trio, DIE CHOKING, and their III debut LP, impending October release via The Compound Recs. In addition, a CD version of the record will see release via The Compound and Selfmadegod Records this Winter.
DIE CHOKING's mission to perpetually surpass their own boundaries is realized with damaging proof on their III debut LP. Stripped of overproduction and performed with devastating efficiency, III drips with a foul aggression that is frequently absent in today's extreme music landscape, with no samples or triggers utilized in the recording and mixing process. The songwriting of III's eleven tracks reflect more harsh hardcore and crust punk influences, the album recorded at the renowned Studio 4 (Lauryn Hill, Blacklisted, Cop Problem) with producer Will Yip and mastered by Brad Boatright (Nails, Integrity, Full Of Hell) at Audiosiege. These factors culminate into some of the densest grindcore ever captured, and one of the year's most unfuckwithable releases. The album's second track, "Dwell," is exposed to the world via Noisey for the first time, the corresponding report noting how DIE CHOKING, "has grown a big reputation in short time for its unrelenting, caustic brand of socio-politically conscious, anti-authoritarian punk/metal played at tempos that come close to breaking the sound barrier," and that III bears, "the band's most confrontational, intense, and crust-fueled sounds yet while exploring heady philosophical concepts."
Unload DIE CHOKING's "Dwell" via Noisey RIGHT HERE.
Also hear III's "The Prince Of Population" at Decibel Magazine RIGHT HERE and "Death's Waveform" at Cvlt Nation HERE.
III will see digital release on October 8th and the vinyl on October 23rd in an alliance with Earsplit's label faction, The Compound Recs. The LP is pressed on 180-gram wax in three insane color variants — 100 in an A Side/B Side black-base 2 Blue Splatter, exclusive to The Compound HERE, and 200 each of Blues Of The Mighty Haze and Blue & Bone Splatter Milky Clear through the band HERE.
And this just in; The Compound will co-release a CD version of III with Polish extreme propaganda specialists, Selfmadegod Records. This partnership will see DIE CHOKING making its compact disc debut at the turn of the year, just ahead of the band's first European tour in February. A release date and further info on the CD will be available shortly.
Also just locked, DIE CHOKING drummer Joshua Cohen has been added to the roster of endorsed clients at the mighty drum equipment manufacturer, Axis Percussion.
DIE CHOKING Tour Dates:
9/24/2015 AS220 – Providence, RI @ Riotous Outburst Fall-Fest 4: Day 1 w/ Grizzlor, Aneurysm, Cross Armed, Calculator
9/25/2015 Ralph's Rock Diner – Worcester, MA w/ Today Is The Day, Abigail Williams, Eaten [info]
9/26/2015 Modern Gypsy – Manchester, NH w/ Ramlord, Green Bastard, Monk
9/27/2015 The Pinch – Washington, DC w/ Old Lines, Protester
9/30/2015 The Half Moon – Philadelphia, PA 1/ ACxDC, Outer Heaven
10/22/2015 Bremen Café – Milwaukee, WI w/ No Brainer
10/23/2015 Hexagon – Minneapolis, MN
10/24/2015 The Mutiny – Denver, CO
10/25/2015 The Shredder – Boise, ID
10/26/2015 E.S.P. – Spokane, WA w/ The Drip
10/27/2015 Dark Place – Portland, OR
10/28/2015 Burnt Ramen – Richmond, CA
10/29/2015 Perez – Los Angeles, CA
10/30/2015 TBA – Albuquerque, NM
10/31/2015 TBA – Kansas City, MO
11/01/2015 Mr. Roboto Project – Pittsburgh, PA
11/07/2015 Boot n' Saddle – Philadelphia, PA *III Record Release Party w/ Mother Brain, more
11/13/2015 The Burners – Bethlehem, PA
11/14/2015 Voodoo Brewery – Meadville, PA
11/15/2015 TBA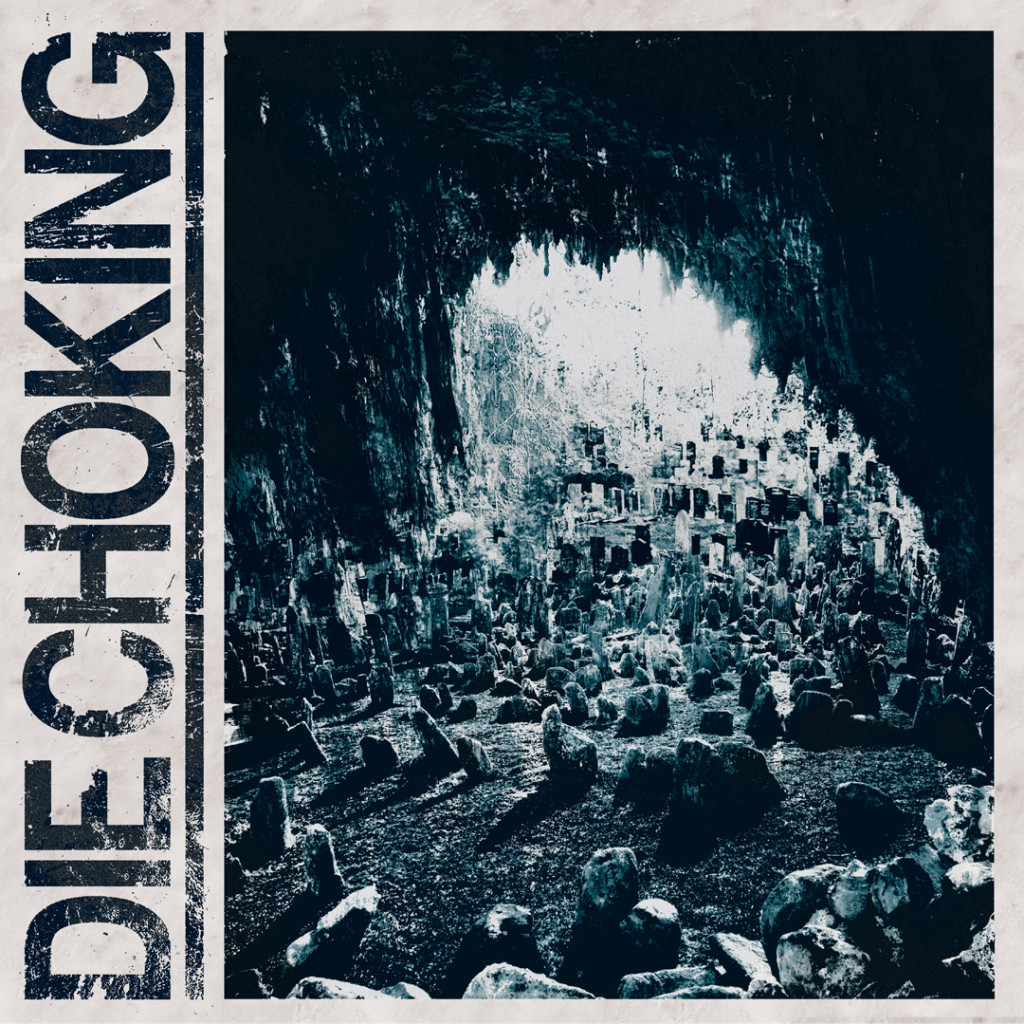 http://www.diechoking.com
http://www.facebook.com/diechoking
http://www.diechoking.bandcamp.com
http://www.facebook.com/TheCompoundRecs
http://www.thecompoundrecs.com
http://www.earsplitdistro.com
http://www.thecompound.bandcamp.com