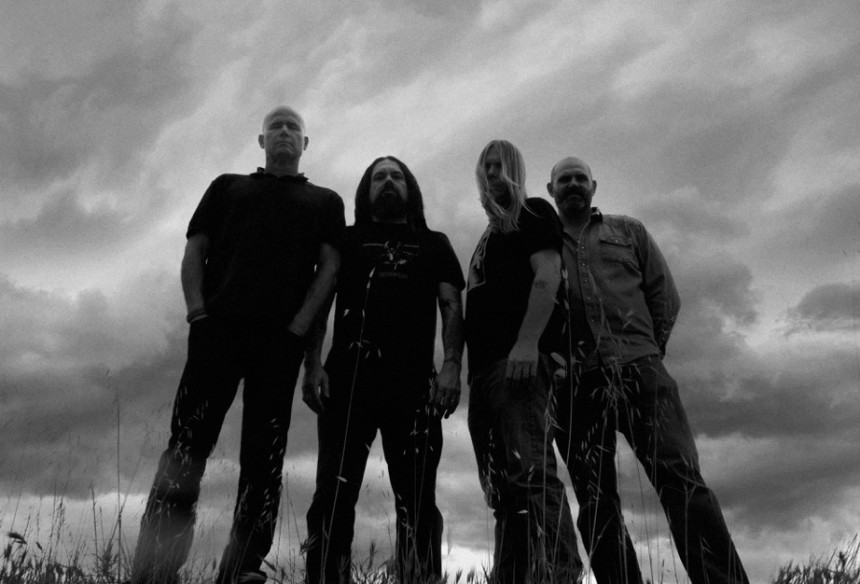 [photo by Samantha Muljat]
Supporting their acclaimed Black Age Blues LP, released in June, closing a fifteen-year gap between full-length albums, Southern California's GOATSNAKE has just announce a trio of headlining East Coast performances in mid-October, with shows in Philadelphia, Washington DC and Brooklyn confirmed. This stint of shows will fall in line just two weeks after the band headlines a ten-city West Coast Southern Lord Tour.
First up, GOATSNAKE will headline the Southern Lord West Coast Tour, boasting opening support from an array of labelmates including direct support from Seattle's Black Breath, supporting their third LP, Slaves Beyond Death, as well as longtime San Diego-based hardcore punk icons, Battalion Of Saints and Southern Cali punk/hardcore henchmen, Obliterations. From September 16th through 27th, the bands will caravan through Los Angeles, Long Beach, Ventura, San Diego, Mesa, San Francisco, Sacramento, Santa Cruz, Seattle and Portland.
Two weeks following the West Coast Tour, GOATSNAKE will return to Europe for a one-off performance at Desertfest in Antwerp, Belgium set to perform on Sunday, October 11th, joining the likes of Bongzilla, Ufomammut, Valient Thorr, Dozer, Orange Goblin, labelmates Earth and more at the three-day event.
Upon returning to the US post-Desterfest, GOATSNAKE will raid the East Coast for three special gigs, which, outside of their performance at Maryland Deathfest this year, will be the band's first run of East Coast shows. October 13th, 14th and 15th will see the band headlining Philadelphia, Washington DC and Brooklyn, with support on all three shows provided by additional labelmates, including Philly's longtime hardcore punks, YDI, and Montreal art-rock trio, Big|Brave.
November sees the band back in Europe at the 2015 SUNN O)))-curated installment of Le Guess Who? Festival in Utrecht, Netherlands, running from November 19th through 22nd,. This sees the band joining the likes of Chelsea Wolfe, Om, Wavves, Blanck Mass, Ought, Liima, Lubomyr Melnyk, Deaf Center, Ho99o9, Demdike Stare, Charlemagne Palestine, Marissa Nadler; Demdike Stare, Circuit des Yeux and more, as well as Southern Lord artists Martyrdöd, The Secret, Today Is The Day and Big|Brave, in addition to GOATSNAKE.
Listen to GOATSNAKE's Black Age Blues in its entirety now RIGHT HERE; maximum volume yields maximum results!
Black Age Blues on CD, 2xLP in a Stoughton gatefold jacket with two exclusive bonus tracks and more can be ordered at the new Goatsnake store, and the album is available digitally via BandCamp and iTunes.
GOATSNAKE Tour Dates:
9/16/2015 Mystery Box – Los Angeles, CA* [info]
9/17/2015 Alexs' Bar – Long Beach, CA* [info]
9/19/2015 Brick By Brick – San Diego, CA* [info]
9/20/2015 Club Red – Mesa, AZ* [info]
9/22/2015 Elbo Room – San Francisco, CA* [info]
9/23/2015 Boardwalk – Sacramento, CA* [info]
9/24/2015 Catalyst Atrium – Santa Cruz, CA* [info]
9/26/2015 Highline – Seattle, WA* [info]
9/27/2015 Hawthorne Theater – Portland, OR* [info]
10/11/2015 TRIX – Antwerp, BE @ Desertfest [info]
10/13/2015 Kung Fu Necktie – Philadelphia, PA+ [info]
10/14/2015 Black Cat – Washington, DC+ [info]
10/15/2015 Saint Vitus Bar – Brooklyn, NY+ [info]
11/19-22/2015 Le Guess Who? Festival – Utrecht, NL [info]
* = Southern Lord West Coast Tour w/ Black Breath, Battalion Of Saints, Obliterations
+ = w/ YDI, Big|Brave
GOATSNAKE's Black Age Blues unloads nearly fifty minutes of their most soulful material to date, with guest contributions from a variety of players including David Pajo (Slint, Aerial M, Papa M) and soul vocal trio Dem Preacher's Daughters featured on the album. Black Age Blues is an instant classic, with each one of the nine songs an anthem, and each of the four members of GOATSNAKE in top form. Everything is magnified; the vocals of Pete Stahl (Scream) vocals have never sounded so powerful, the rhythm section comprised of Greg Rogers (The Obsessed) on drums and Scott Renner on bass is the driving force on each track, and the riffs of guitarist Greg Anderson (SunnO))), Southern Lord Recordings) are heavier than ever before. Recorded and mixed at Rock Falcon Franklin, Tennessee by Nick Raskulinecz (Queens Of The Stone Age, Foo Fighters, Alice In Chains, Mastodon, Rush) and mastered by Brian Big Bass Gardner (N.W.A., Stevie Wonder, Parliament), the production values of Black Age Blues back the top-notch musicianship, creating a seriously unstoppable, entertaining album.
Critical acclaim for Black Age Blues has been incredible, with A.V. issuing that the album is, "an undeniable reminder that GOATSNAKE is doom royalty," and in a review of the early single, "Elevated Man," the Chicago Reader issues, "they make it clear that nothing has changed in their absence: heavy-as-hell, monster guitar riffs channel Tony Iommi's best, and the bridge is topped off with a rough-around-the-edges harmonica solo… maximum volume is highly recommended." The Obelisk brought a massive slab of praise to the album, offering in part, "on paper the patterns are simple, but what the band does with them is nothing short of breathtaking, even aside from the simple appeal the album carries with it for fans through the simple fact of its existence. Sounds like hyperbole, but the blessings Black Age Blues bestows are not to be undervalued either for their heaviness or the individual presence at work behind them, and five years after their first reunion set, 15 years after their last album, GOATSNAKE may be the most vital they've ever been." LA Weekly, in an interview with guitarist Greg Anderson on the album, included, "Whether it's because of the aforementioned life experiences or simply because their skills as musicians and songwriters are better honed, Black Age Blues is the most substantial release of GOATSNAKE's career. Musically, there is more of an infectious blues edge to their take on the classic Sabbath blueprint… GOATSNAKE's heavy rock is more palatable on Black Age Blues than on previous efforts."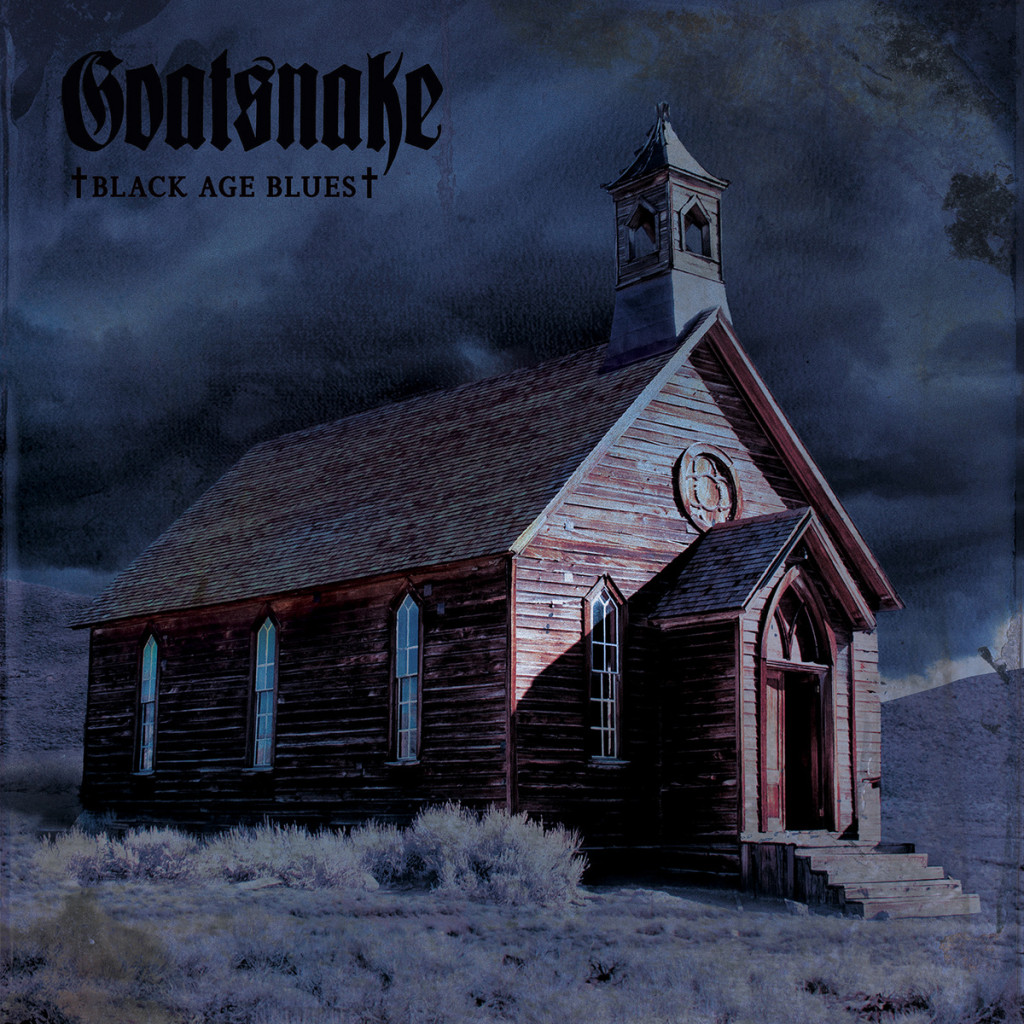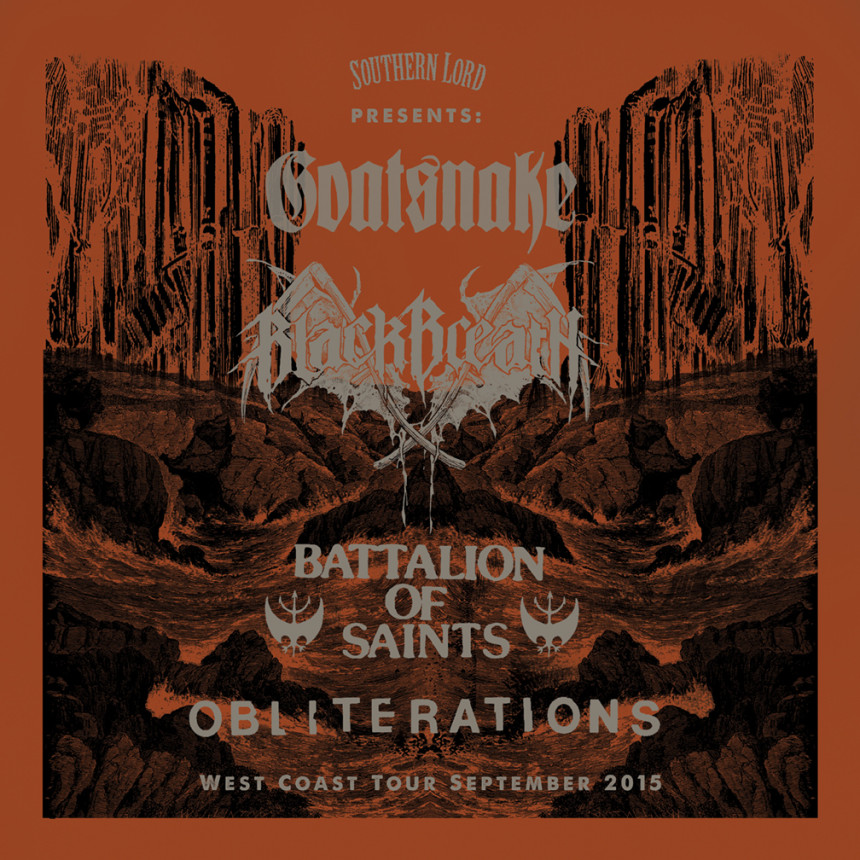 http://www.southernlord.com
http://www.southernlord.bandcamp.com
http://www.facebook.com/SLadmin