Metal Injection is currently streaming The Serpent's Root, the debut full-length from Milwaukee-based metallic hardcore unit KNAAVES.
KNAAVES is vocalist Andy Parmann and guitarist Jamie Kerwin (both formerly of Amora Savant), bassist/vocalist Amanda Daniels (formerly of Enabler), and drummer Antonio Ninham (formerly of Die Alone). With the combined influences of its members' previous bands and modern influences like Axis, Black Breath, and Disfear, KNAAVES' The Serpent's Root delivers seven unapologetically heavy tracks of pissed-off grooves, dark, melodic riffs, and emotionally-driven lyrics.
Hails Metal Injection, "This album has it all – dark lyrics, heavy grooves, and killer drums…"
Stream KNAAVES' The Serpent's Root, courtesy of Metal Injection, at THIS LOCATION.
The Serpent's Root was produced, recorded, edited, and mixed by Kerwin at Davidian Studios and mastered by Brad Boatright at Audiosiege (Converge, Integrity, Obituary, Vastum) with artwork by Scott Shellhamer (American Heritage, Ghosts And Vodka), and is out now on CD, digital, and cassette formats.
To order The Serpent's Root, visit the KNAAVES Bandcamp page at THIS LOCATION.
Surrounded by deceit and destruction – lies from the media, corruption of our planet, and even our own minds shifting thoughts within, each day is a war upon our senses as we struggle to sort out the truth in an age of disinformation. The music of KNAAVES is inspired by the often-palpable negative energy that surrounds us. Some songs are drawn from the media's manipulation and sensationalism of cults, serial killers, and murders, while others are drawn from anxiety, depression, abuse, neglect, or the relentless destruction of our planet's resources.
KNAAVES will play a special hometown record release show on September 13th as well as a show in Chicago with Venom Prison, Homewrecker, and Call Of The Void on September 22nd, with additional performances to be announced in the weeks to come. See all confirmed dates below.
KNAAVES Live:
9/13/2019 X-Ray Arcade – Milwaukee, WI *Release Show w/ Wit's End, Wanderer, Dying Wish, Enemy Of Creation, Bovice
9/22/2019 Cobra Lounge – Chicago, IL w/ Venom Prison, Homewrecker, Call Of The Void
"This album has it all – dark lyrics, heavy grooves, and killer drums." — Metal Injection
"It's the kind of dark, heavy hardcore that should appeal to fans of Converge and Integrity, and KNAAVES do a good job of putting their own twist on this sound, especially thanks to Andy Parmann's and Amanda Daniels' piercing dual vocals." – BrooklynVegan
"If you want dark pissed off hard core then this album is worth your time." — Abysmal Hymns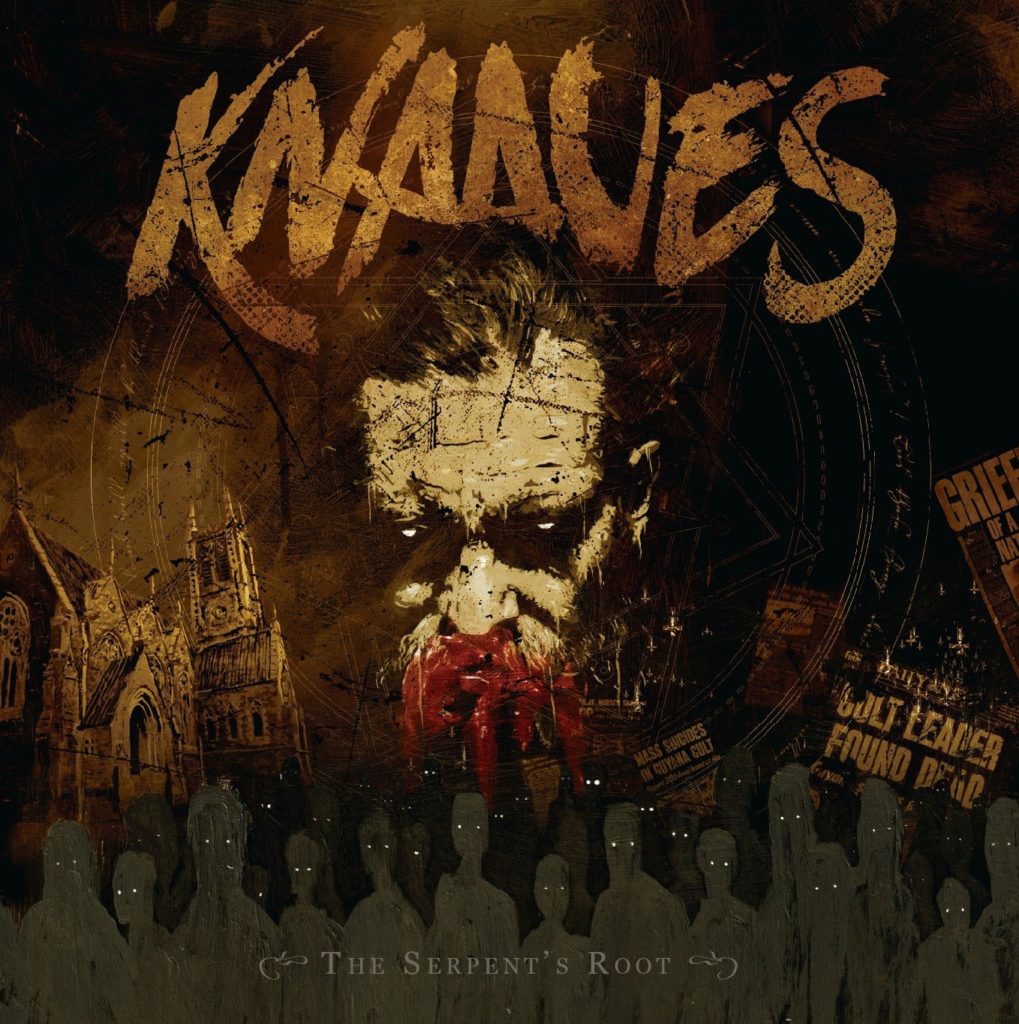 http://www.knaaves.com
http://www.facebook.com/knaaves
http://www.instagram.com/knaaves
http://www.twitter.com/knaaves
http://www.youtube.com/channel/UCdtrIZTdR4NhTCJbHr1_B-Q/
http://knaaves.bandcamp.com