Following a decade of silence, Italian black metal outfit TENEBRAE IN PERPETUUM returns with their fourth full-length opus, Anorexia Obscura. The album is out now through French extreme label Debemur Morti Productions and streaming in its entirety on all platforms.
With forty minutes of frozen, mystical black metal spread across seven diabolical hymns, Anorexia Obscura is the first recorded output from TENEBRAE IN PERPETUUM in over a decade. With his latest work, founding member and multi-instrumentalist Atratus reveals black visions of demented afflictions of mind and soul, of inhuman experiments amidst cold silicon and sharp steel tools. Primeval in spirit but with practiced precision, Anorexia Obscura is a new pinnacle of genius for TENEBRAE IN PERPETUUM.
Stream TENEBRAE IN PERPETUUM's Anorexia Obscura via Bandcamp at THIS LOCATION.
Anorexia Obscura is now available on CD, LP, and digital formats. Place orders via Debemur Morti in Europe HERE, in North America HERE, and Bandcamp HERE.
On Anorexia Obscura, TENEBRAE IN PERPETUUM infuses a unique electro touch is into the music, the album shining an illuminating light upon the grim atmospheres, equanimous structures, and raw dissonance found within the band's output. A dark simulacrum comprised of razor-sharp discordant riffing, cold electronics, and an absolutely unhinged vocal performance strides over frigid blast beats provided by Chimsicrin of Gorrch. Anorexia Obscura is wrapped with artwork and design by Antithesis and Cold Poison, appropriately displaying the aura of this harrowing new album. Anorexia Obscura is highly recommended for fans of Darkthrone, Burzum, and Bethlehem.
"…a good ten years away from the record rack has done nothing to soften their vicious second-wave inspired black metal attack… Anorexia Obscura will melt faces and char already-blackened hearts…" – Decibel Magazine
"Across the album, Atratus descends further into vocal madness, literally shredding his own throat as a means of self-destruction and expression of madness. The destruction of the body, slowly disappearing into nothingness, the suffering found within Anorexia Obscura is a new level of art found within Atratus's now-lengthy career. And it is terrifying." – Invisible Oranges
"…an unnerving and even nightmarish blend of blood-freezing black metal and eerie electronics. Discomfiting for sure, but hard to forget…" – No Clean Singing
"Though sprouting still from the frozen soil that once lent its nutrients for the second-wave's most immaculate riffing, TiP is every bit as reminiscent of BAN's halfway industrial works as it is of the genre's pioneers… the razor-sharp riffs are met with dives toward dissonance and plentiful electronics that warp and bend the songs towards both dark psychedelia and desolate industrial landscapes." – Toilet Ov Hell
"Delivering over forty minutes of misanthropic BM, this two-person outfit has one of the harshest and rawest sounds we have heard coming out of Italy. Filled with haunting vocals, savage riffs and dissonant atmospherics, this release will keep you on the edge of your seat. 90/100" – Infernal Masquerade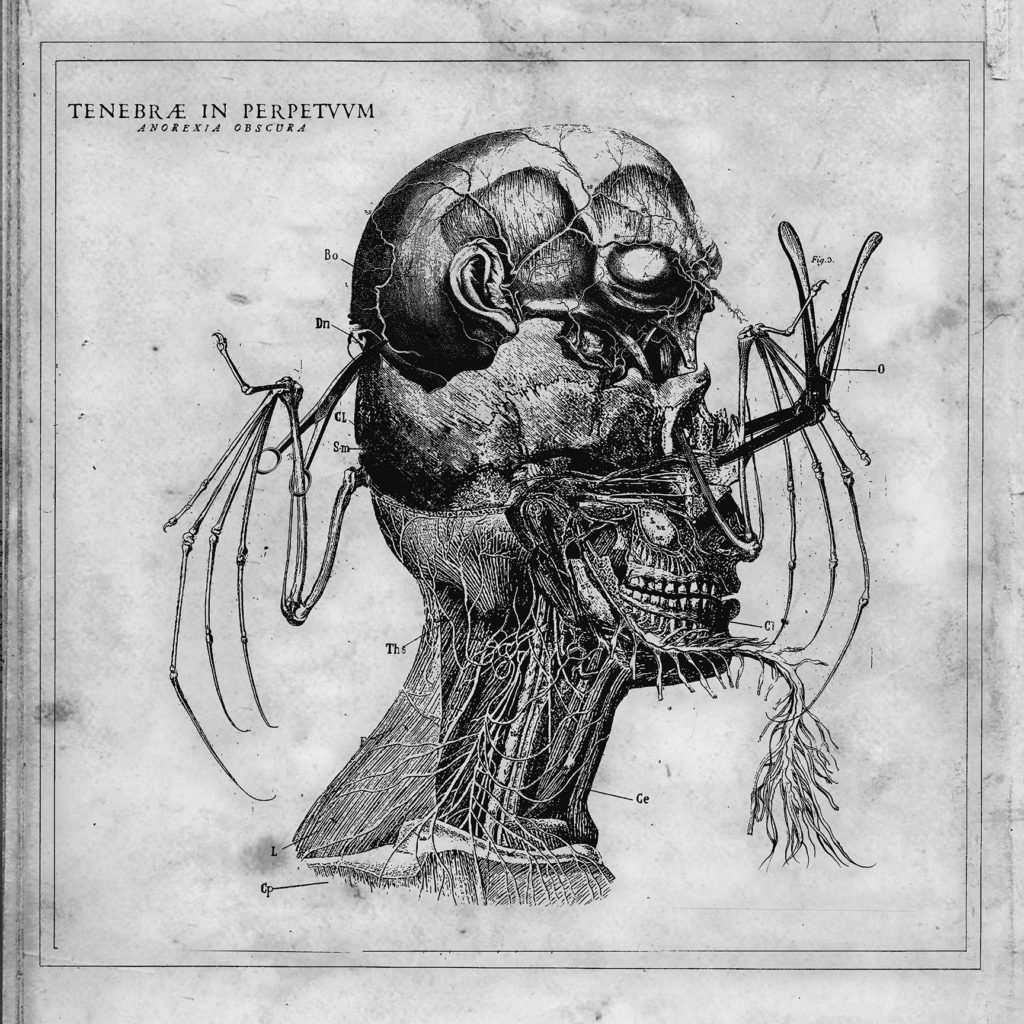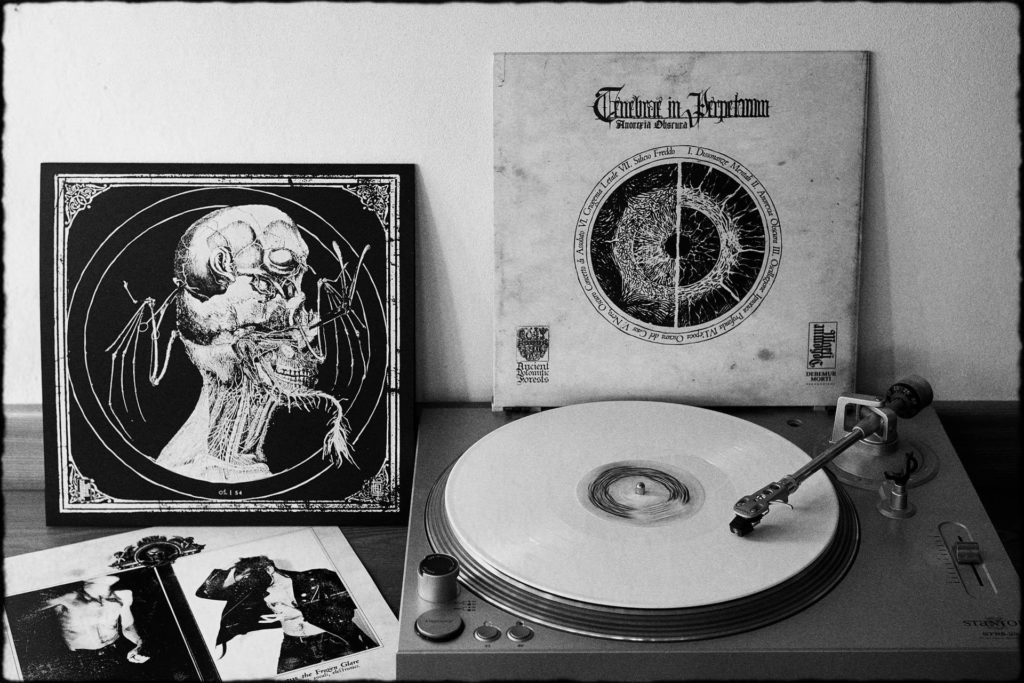 https://www.facebook.com/tenebraeinperpetuum
https://tenebraeinperpetuum.bandcamp.com
http://www.debemur-morti.com
http://www.facebook.com/debemurmorti
http://www.instagram.com/debemurmorti
http://dmp666.bandcamp.com