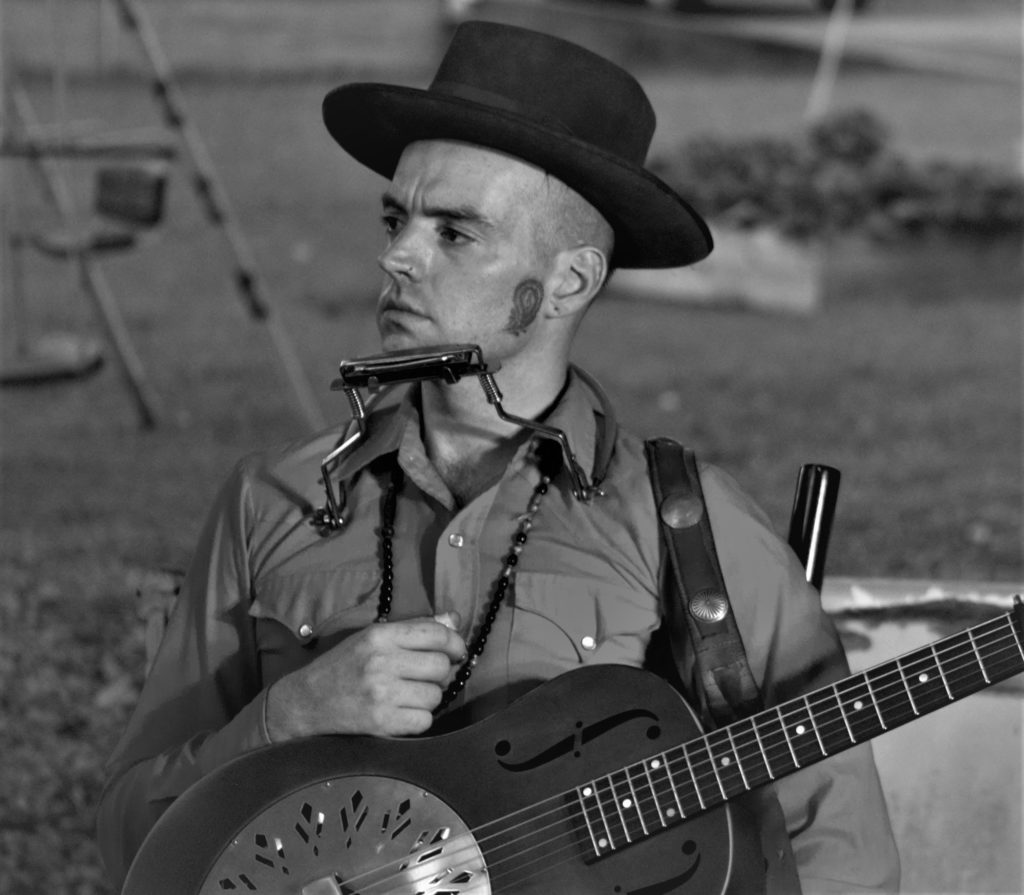 photos by Zachariah Orbin
Anti-Corporate Music presents the second title in their new singer/songwriter-themed series, The Magnolia Sessions, releasing a new performance by American bluegrass/country/folk artist JASON DEA WEST. As the album sees digital release today, New Noise Magazine hosts an exclusive stream of "I'll Be Here In The Morning," a cover of the iconic Townes Van Zandt, which features guest Benjamin Tod of the Lost Dog Street Band.
The Magnolia Sessions is a special new series which launched in early September with Matt Heckler's album, which is currently holding at #9 on the Billboard Bluegrass Chart. The series showcases bluegrass, dark country, and folk singer/songwriter acts in an intimate outdoor setting at the Anti-Corporate Music/Black Matter Mastering headquarters in Nashville, Tennessee. Each installment features a different artist, some with additional guest musicians, who performs a live album of sorts, recorded outdoors by a large magnolia tree, as originally seen in Lost Dog Street Band's "September Doves" video for GemsOnVHS several years ago.
Writes Anti-Corporate Music and Black Matter Mastering's Dan Emery who engineers The Magnolia Sessions, "Jason came in from the West Coast. We spent much of the afternoon catching up and letting our kids play together as they are the same age. Benjamin had been in a car accident earlier that day and was absent for the first part of the session. Fortunately, he wasn't hurt despite his truck being totaled. When he arrived, he walked straight out and joined Jason in the session. Their chemistry is undeniable."
Offers JASON DEA WEST, "Recording my Magnolia Session with Dan Emery was real pleasure! We put together a good, honest, live-as-it-gets type of recording; no studio trickery or effects, just a few microphones and a handful of new songs I hadn't yet recorded. It is among my favorite recordings to date. It was an added pleasure working with my brother Benjamin Tod for the first time in almost a decade. I imagine I'll be heading back to Nashville to record with Dan again sooner than later."
Listen To JASON DEA WEST's The Magnolia Sessions cover of Townes Van Zandt's "I'll Be Here In The Morning" featuring Benjamin Tod at New Noise Magazine RIGHT HERE.
Purchase The Magnolia Sessions titles direct from Anti-Corporate Music's webshop at THIS LOCATION.
JASON DEA WEST – The Magnolia Sessions Track Listing:
1. Build Me A Lover
2. Lone Wolf
3. Roll Home Lucinda
4. Make A New Start
5. Country Livin' Blues
6. California Way (featuring Benjamin Tod)
7. Dreams Ain't My Own (featuring Benjamin Tod)
8. I'll Be Here In The Morning (Townes Van Zandt cover, featuring Benjamin Tod)
Watch for additional titles in the The Magnolia Sessions to post at the beginning of each month through the rest of the year.
Residing in the remote Applegate Valley in the Siskiyou mountain range of Oregon, JASON DEA WEST is an American troubadour who sings what he lives and lives what he sings. His poignant lyrics are brilliantly blended with vintage country, folk and blues, and timely sensibilities. From epic guitar and harmonica instrumentals to humorous song as story, he never strays far from the anarchic punk-folk roots of his beloved former band Barefoot Surrender –with Benjamin Tod of Lost Dog Street Band and more – and his celebrated current band, Intuitive Compass. WEST's younger days as a busker and freight train hopper fostered his keen sense of road-inspired American musical history. He toured extensively with guest musicians and bands throughout the lower forty-eight states and Alaska, appearing in barn dances and taverns, theaters and music festivals, the circus and vaudeville circuits, on radio and in film. He has shared the stage with the likes of Larry and His Flask, Lost Dog Street Band, Hot Damn Scandal, Lucas Hicks, The Crux, Carl Kummerlei, and countless others.
DEA WEST has worked with several renowned recording engineers, including Scot Hackwith, Dennis Dragon, and Steven Hart, producing six studio albums, each of which has its own strange story and style. He belongs to the wild lands and what is left of the American countryside…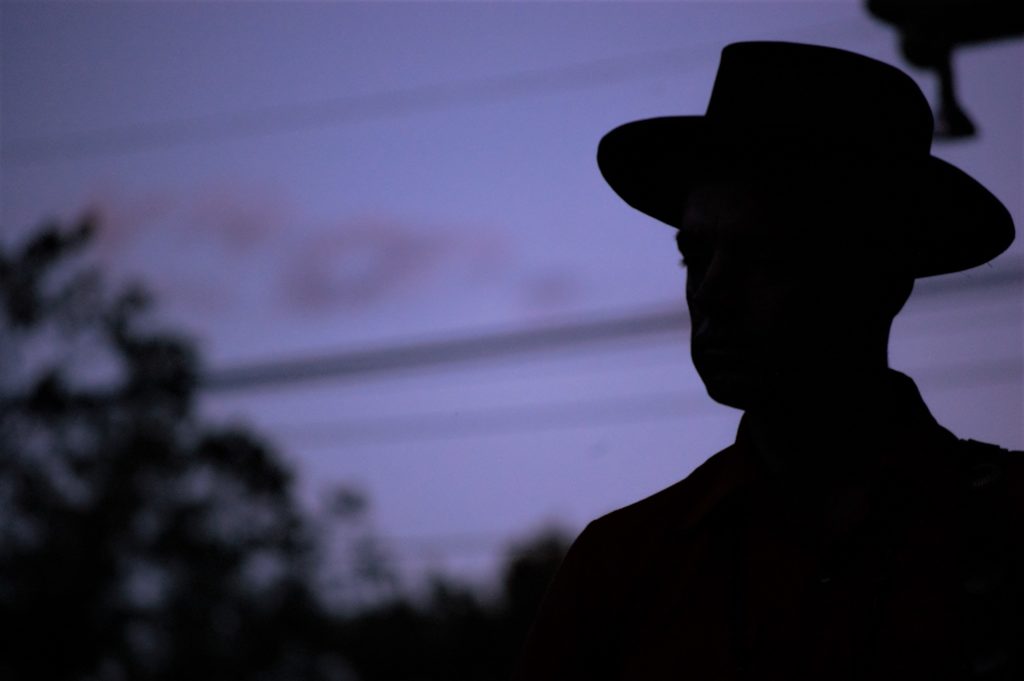 http://anticorporatemusic.com
http://facebook.com/anticorpmusic
http://www.blackmattermastering.com
https://www.facebook.com/blackmattermastering
https://www.instagram.com/black_matter_mastering