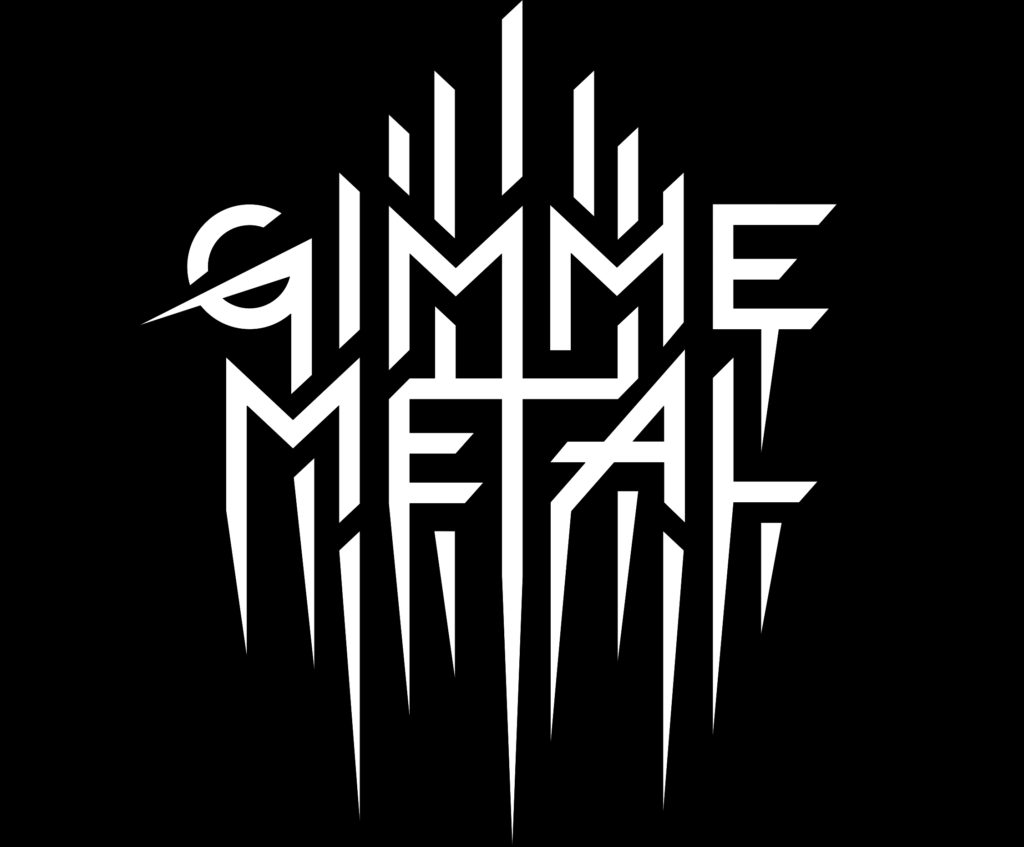 Each week, GIMME METAL publishes its radio chart listing the top 40 tracks played on the station. Already the best metal discovery service online, the GIMME METAL chart is a powerful tool for listeners, labels, and artists for staying up to date on the best new metal released by established greats and up-and-coming underdogs, all handpicked by GIMME's knowledgeable DJ roster and editorial team.
GIMME METAL Chart – October 2nd, 2020:
Venom Prison – "Daemon Vulgaris"
Tombs – "Bone Furnace"
DevilDriver – "Nest Of Vipers"
Witching – "This Is What You Deserve"
Worshipper – "Slipping Away"
Spirit Adrift – "Astral Levitation"
Undeath – "Lord Of The Grave"
Cult Of Lilith – "Purple Tide"
Napalm Death – "That Curse Of Being In Thrall"
Pallbearer – "The Quicksand Of Existing"
Click HERE for the full Top 40 List.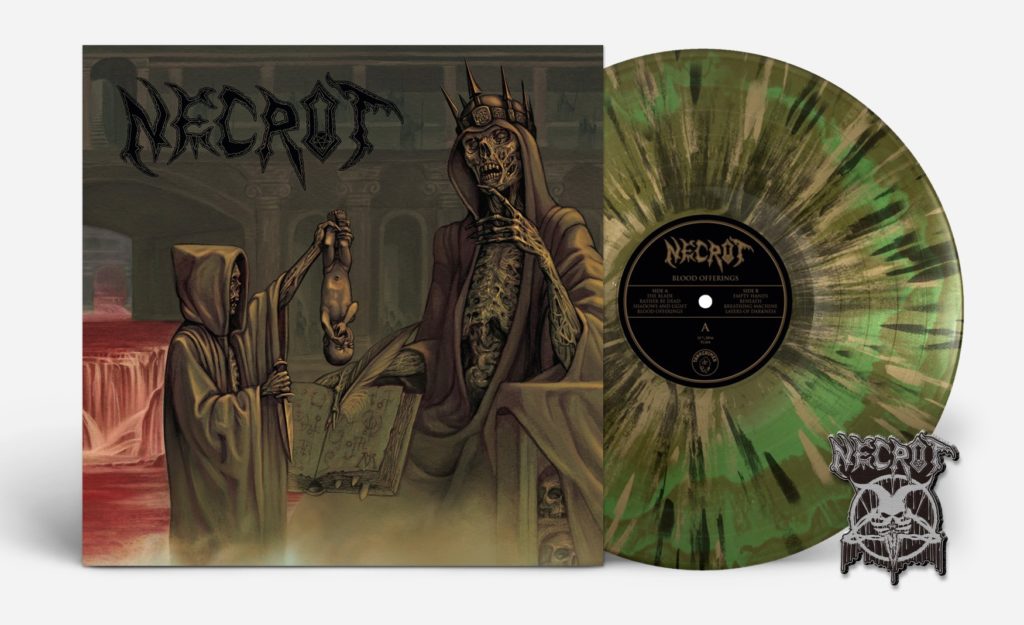 GIMME METAL Vinyl Club: November Selection – In case you missed it, the November GIMME METAL Vinyl Club selection has been announced! Grab the reissue of Blood Offerings, the debut full-length from death metal practitioners Necrot, along with a limited collectible Necrot enamel pin. Forged in 2011, Necrot shares current and former members of Acephalix, Vastum, Saviours, and Mortuous, and are among the most respected bands of the current Bay Area death metal scene. Following three demos and a demo compilation LP, The Labyrinth, Necrot unveiled their debut full-length, Blood Offerings, in 2017. The record, which earned the #29 spot on Billboard's Hard Rock Chart and #52 on Billboard's New Artist Chart upon its first week of release in addition to earning year-end praise from the likes of Decibel Magazine and Revolver, continues to reap the acclaim of fans and critics both Stateside and abroad. GIMME METAL's exclusive edition of Blood Offerings is pressed in swamp and olive green mash with gold and black splatter. Limited to 500 units, get on the list before they're gone. Visit https://found.ee/GimmeMetalVinylClub.
Upcoming Shows on GIMME METAL: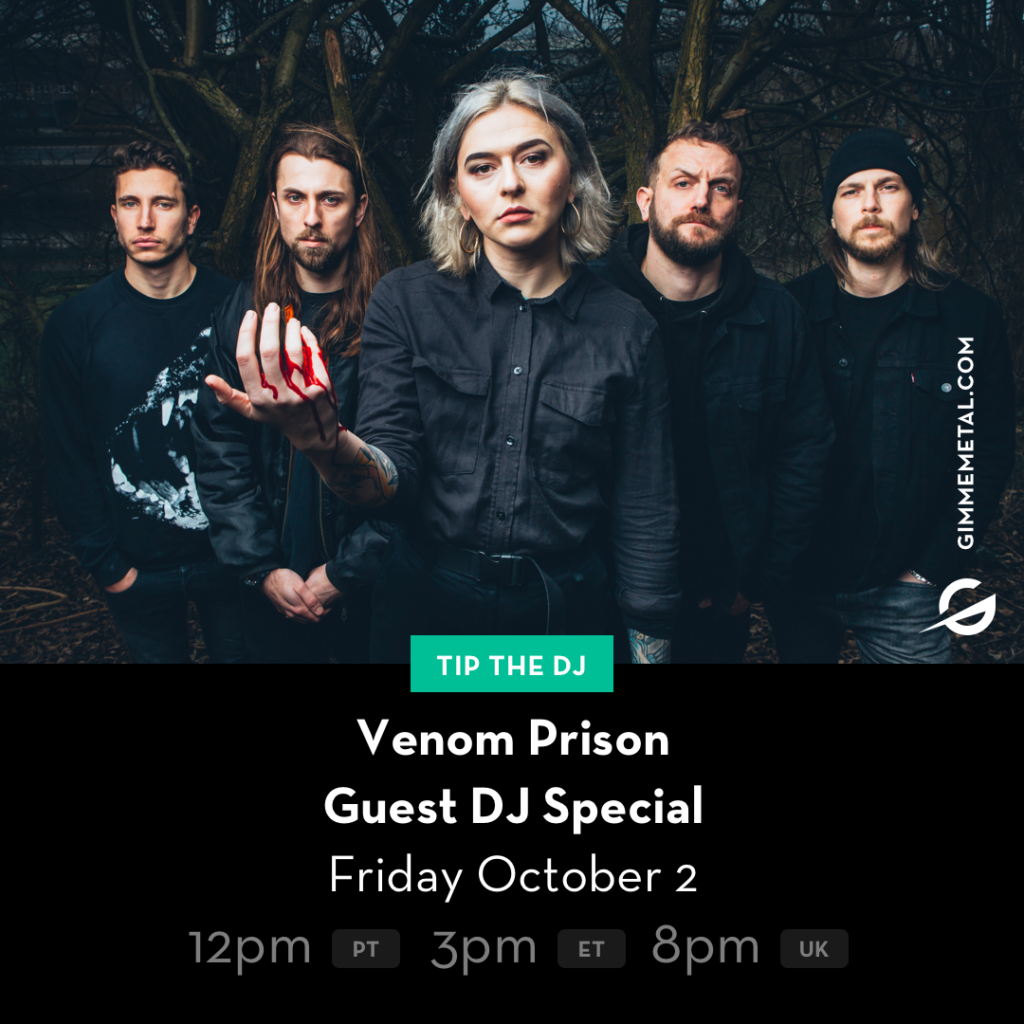 Venom Prison Guest DJ Special – Ash Gray from Venom Prison returns to the booth to guest DJ today, celebrating the impending release of Primevil on October 9th via Prosthetic Records. Featuring re-recordings of their debut EPs plus two brand new tracks, Primeval harks back to the force that underpinned the band's momentum as well as demonstrates the thirst that Venom Prison possesses to continue their unprecedented growth during turbulent times. Join Gray and Larissa Stupar in the chat!
Dave Mustaine Show: Rust In Peace Special – If you missed the Dave Mustaine Show celebrating the thirtieth anniversary of Rust In Peace this week, fear not! The show will be re-airing Saturday, October 3rd on Metal 1 at 12:00pm PST / 3:00pm EST and again on Monday, October 5th on GIMME's Metal 2 channel at 8:00am PST / 11:00am EST. Rust In Peace, Megadeth's fourth studio album, has been lauded as one of the best thrash metal records of all time by publications such as Decibel Magazine and Kerrang!, and is included in the reference book 1001 Albums You Must Hear Before You Die among countless other honors and accolades globally since it's 1990 release. Tune in to help celebrate three decades of Rust In Peace!
Hinayana Guest DJ Special – Hinayana started out as a one-man band spearheaded by frontman Casey Hurd, and subsequently released the crushing full-length Order Divine in 2018. Otherworldly and haunting while maintaining a crushing, colossal heaviness, peppered with undeniable groove, their latest release — Death Of The Cosmic EP out now on Napalm — emphasizes improved production and keen songwriting. We welcome the band for their first guest DJ special with GIMME!
Goatwhore Guest DJ Special – Fans of extreme metal need not be prompted on Goatwhore. Forged in New Orleans in 1997, the band has battered souls through seven nefarious LPs, the most recent being Vengeful Ascension (Metal Blade Records). Their seventh full-length and second recorded reel-to-reel, Vengeful Ascension is a sonic manifestation of war, chaos, desolation, and emotional conflict, seamlessly bridging over twenty years of the band's signature brand of audio venom. It's a record that finds its members at their most accomplished both individually and as a cohesive unit. The critically-lauded offering toppled Billboard charts upon its first week of release earning the #4 position on Billboard's Heatseeker Chart, #6 on the Hard Rock Sales Chart, and #11 on the Independent Chart (among others), serving as the band's highest charting album to date. GIMME METAL welcomes the band to the guest DJ chair for the first time. Check out the tip jar while tuned in to help all our music friends sidelined from touring action.
Hellripper Guest DJ Special – Hellripper is a one-man black/speed metal band from Scotland very much in the vein of old-school bands such as Venom, Kreator, Sodom, etc. With a steady stream of releases since forming in 2014, Hellripper's intentions are clear: Total fucking mayhem! Hails to the encore return of James McBain to rip it up on his second DJ special, celebrating the release of his new album, The Affair Of The Poisons, out October 9th on Peaceville Records.
Upcoming Guest Specials on GIMME METAL:
Exciter 10/12
Plague Years 10/13
Geld 10/15
GWAR 10/16
Ripple Music label 10/17
Enterprise Earth 10/19
DevilDriver 10/20
Heggvegr (new Johan and Maria Hegg episode) 10/20
Thou 10/21
Trivium 10/23
GIMME International Metal Day on Metal 2 10/24
River Of Nihil 10/26
No Clean Singing site 10/28
Armored Saint 10/29
Enslaved 10/30
Halloween specials with Witch Taint + MT Casket 10/31
Sarcator 11/02
Possessed 11/06
Fates Warning 11/13
Megaton Sword 11/18
Skelethal 11/19
Agalloch 11/24
Don't miss it! Visit GIMME METAL: http://gimmemetal.com.
About GIMME METAL:
Founded by digital music veterans from Apple Music, Google Play, Beats Music, and Napster, parent company Gimme Radio builds highly engaged communities for the passionate fan on a genre-by-genre basis. The company launched its first community in June of 2017: the world's first 24/7 metal-focused service. Fans tune in to hear world class DJs playing metal they can't hear anywhere else – for free. The GIMME METAL app and streaming radio service allows the fans and the DJs/artists to communicate directly with one another in a live feed, in real-time, while they listen. Its roster of 70-plus DJs includes Dave Mustaine of Megadeth, Jessica Pimentel, star of Orange Is The New Black, Brian Posehn, and Randy Blythe of Lamb Of God among many others.
http://gimmemetal.com
http://www.facebook.com/gimmemetal
http://twitter.com/gimmeradio
http://www.instagram.com/gimmeradio