Greensboro, North Carolina's raging trio, IRATA, will make a triumphant return to the road this March with a run of US tour dates.
IRATA will storm through the Midwestern and East Coast states on a solid eight-day tour. The trek kicks off March fourth in Columbus, then raiding Canton, Chicago, Milwaukee, Brooklyn, Philadelphia, Frederick, ending in Richmond on March 12th. With seven shows booked, the band is looking to book another show on March 8th in the coming days.
On the upcoming tour, IRATA will be joined by DC-based Caustic Casanova, labelmates of the band through Kylesa's Retro Futurist Records, with a killer local administer of riffage on each show including Moon Tooth, Clamfight, Pillbuster, Snow Burial, Akris, Witch Fist, and more.
IRATA's latest groove-laden album, Sweet Loris, was released on CD and digitally Kylesa's Retro Futurist label in October 2015, the record recorded by the band at The Jam Room, produced by Phillip Cope and engineered by Cope and Zac Thomas, and completed with artwork by Santos and design by Phillip Yeary. Smashing barriers with a doomy, metallic, and soulful delivery, the record is something virtually any thrill-seeking rock can can enjoy.
Caustic Casanova's latest album Breaks was produced by J. Robbins of Jawbox and released via Retro Futurist in September 2015. Breaks features seven unconventional and melodic heavy rock songs, none quite like the other, and covers a vast sonic territory from dark, driving post-punk to psychedelic post-metal, from heavy doom blues to epic space rock and everything in between.
Stream IRATA's Sweet Loris in its entirety HERE.
IRATA w/ Caustic Casanova:
3/04/2016 The Summit – Columbus, OH
3/05/2016 The Buzzbin – Canton, OH w/ The Ravenna Arsenal
3/06/2016 The Empty Bottle – Chicago, IL w/ Predator, Snow Burial
3/07/2016 Frank's Power Plant – Milwaukee, WI w/ Bongwraith, Galactic Hatchet
3/09/2016 The Acheron – Brooklyn, NY w/ Moon Tooth, Netherlands
3/10/2016 Mill Creek Tavern – Philadelphia, PA w/ Clamfight, Witch Fist
3/11/2016 Guido's – Frederick, MD w/ Akris, Cavern, Rhin
3/12/2016 Wonderland – Richmond, VA w/ Pillbuster
Sweet Loris is available on CD HERE and digitally HERE.
New Noise Magazine rated Sweet Loris a 4/5 in their review, offering, "IRATA's progressive-ish take on doom-y rock/metal is impressive, both in its execution (these songs are fun both despite and because of their length) and in how well they carve out their own take on the style. The band's instrumental history is really what helps their current incarnation succeed. IRATA's core sound bends that line between post-metal, progressive metal, and doom metal (with fuzz, stoner, and trace elements of psychedelic tones), allowing the tracks to feel compact, even when they aren't." Free Williamsburg posted, "this North Cackalacky power trio specialize in chugging palm-muted grooves, psychedelic swirls, and huge, head-bangable choruses… the flawless execution, from songwriting to production, more than warrants a listen." American Aftermath offers, "IRATA have a nice, smooth groove to their music and it's a really amazing listen, and Cvlt Nation issued, "I love when I hear music that moves far beyond labels to a place where only rad riffs and freedom to create what's in your heart exists… get turned on to an awesomely creative band."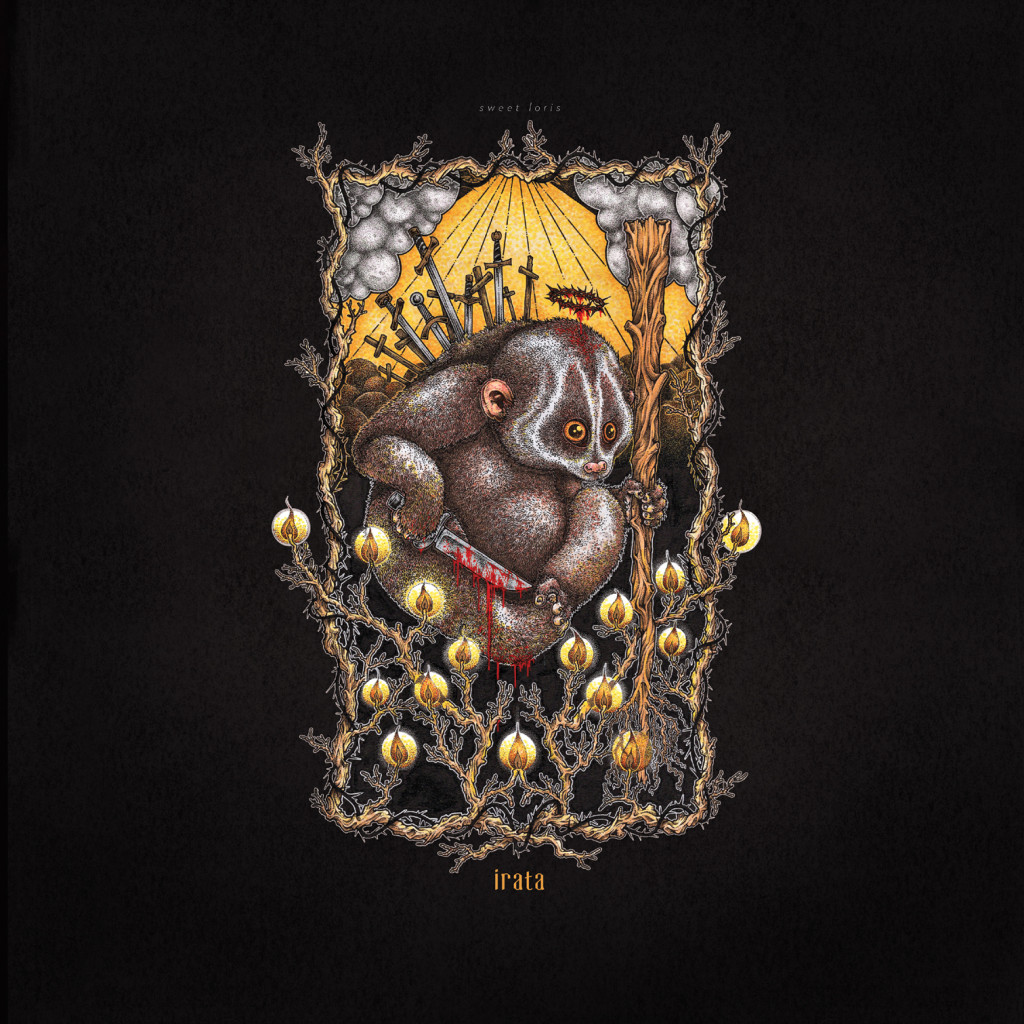 http://www.iratalive.com
http://www.reverbnation.com/irata
http://www.facebook.com/iratabandofficial
http://www.twitter.com/iratalive
http://www.retrofuturistrecords.com
http://www.retrofuturist.bandcamp.com
http://www.facebook.com/retrofuturistrecords