As Selfmadegod Records takes pleasure in unchaining the decimating fifth album from Poland's pummeling grind trio UNBORN SUFFER, titled Nihilist, album is now streaming in its entirety via Blow The Scene.
The follow-up to 2012's Unborn Suffer, and UNBORN SUFFER's overall fifth full album, Nihilist was recorded in late 2014 and early 2015 in local Post Abortum Studio while mixing and mastering duties were taken care of by Szymon Grodzki (Invent Sound). The record surges with seventeen tracks of relentless, ultra-brutal death metal soaked in grind elements.
Blow The Scene states with the featured stream of Nihilist that the album, "showcases a wide range of extreme influences and executions seeing grindcore blasts, blazing guitar work, complimented by guttural vocal attacks that often border on the depths of goregrind. Fans of Internal Bleeding, Napalm Death, Mortician, and the mighty Regurgitated should find a lot to love here."
Deploy UNBORN SUFFER's Nihilist via Blow The Scene now at THIS LOCATION.
Nihilist is out in Europe now directly through Selfmadegod Records; preorders including the limited deluxe and regular CD (limited to 100 copies), shirts, and bundles are available via SMG HERE and digital download HERE. The standard version CD will be available in the US via Earsplit Distro February 19th; stateside preorders are live HERE.
UNBORN SUFFER was formed in November 2001 in Bydgoszcz, Poland. Two years later the band self-released their Procreated Suffering debut, their second album Is This What We've Created? then released in November 2006 by Russian label Souflesh Collector. After recording third album Desecrate / Retaliate / Obliterate in 2007 the band went on a five-month hiatus and through numerous lineup changes, the album then released in the second half of 2008 by Soulflesh Collector. In 2009 the band released the I Am Your Nemesis EP, and started touring intensively The fourth full album Unborn Suffer was released in 2012 by Japanese Ghastly Music, a sub-label of famous death metal Amputated Vein Records. After two years of promoting the album, including shows with Suffocation, the band released its first live album titled Live Suffering. At the end of 2015, the trio released their first "best-of" album, Revisited Suffering, and completed their impending fifth album, Nihilist, now lined up for release via Selfmadegod Records.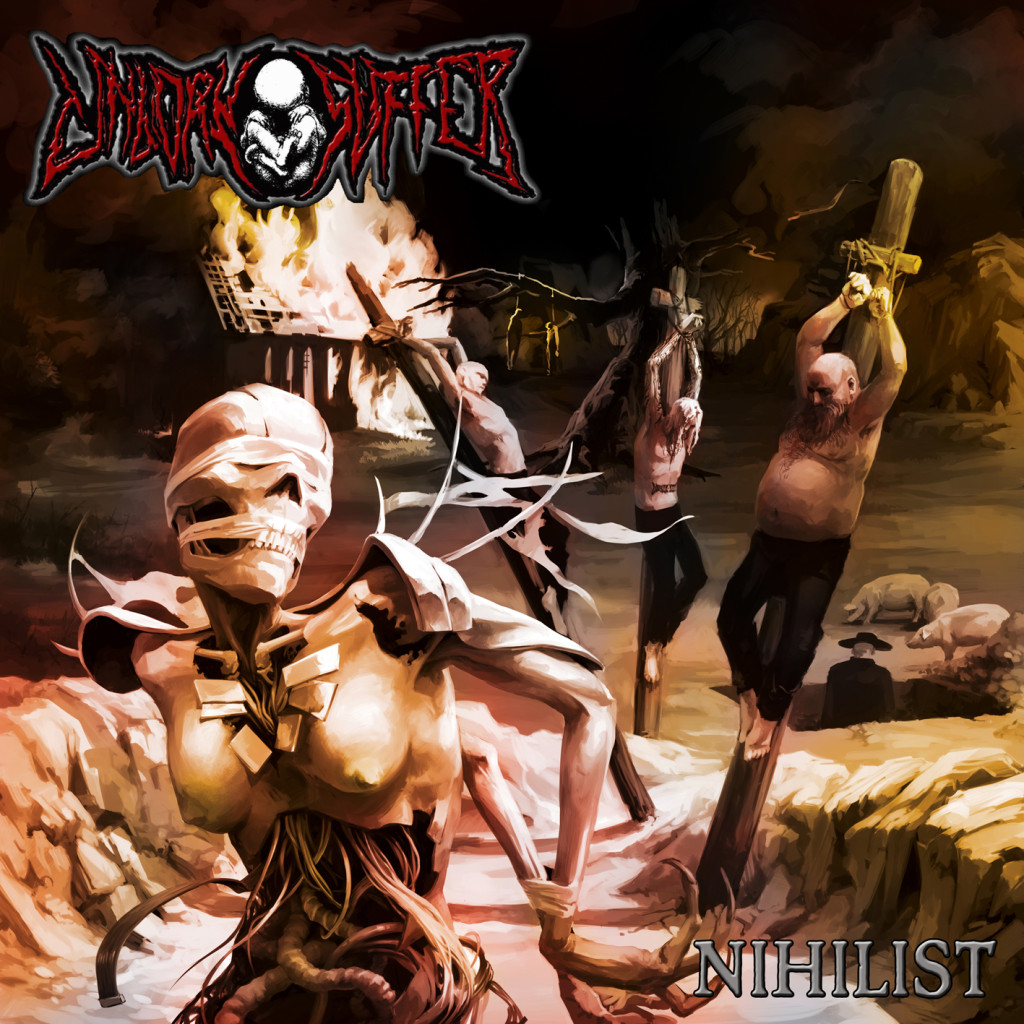 http://www.facebook.com/unbornsuffer
http://www.youtube.com/user/SelfmadegodRecords
http://www.facebook.com/selfmadegod