As their new album, Sweet Loris, saw release via Retro Futurist, North Carolina's IRATA has been forced to sit out several days of their ongoing tour with Kylesa due to member Jason Ward having been hospitalized in Florida for several days.
Ward was admitted last Thursday evening while on tour with an unknown infection, and has been held for several days of tests and monitoring. Having dodged a pretty big bullet and following several days of treatment and observation, Jason is healing quickly and anxious to get released and back out to regroup with guitarist Cheryl Manner and bassist/vocalist Jon Case later this week, in order to play through the remaining dates with Inter Arma, Indian Handcrafts and headliners, Kylesa, which runs until October 25th.
IRATA is touring in support of their groove-laden new album, Sweet Loris, which was just released on CD and digitally this past Friday via Kylesa's own Retro Futurist label. Recorded by the band at The Jam Room, produced by Phillip Cope and engineered by Cope and Zac Thomas, and completed with artwork by Santos and design by Phillip Yeary, with equal amounts of thunderous doom-inspired uproar as there tranquil and melodious organic rock segues, nearly forty minutes of new material is born in these seven new tracks.
IRATA's Sweet Loris is playing in its entirety via New Noise Magazine RIGHT HERE.
IRATA has also just changed the URL of their Facebook page to facebook.com/iratabandofficial.
New Noise Magazine rated Sweet Loris a 4/5 in their review, offering, "IRATA's progressive-ish take on doom-y rock/metal is impressive, both in its execution (these songs are fun both despite and because of their length) and in how well they carve out their own take on the style. The band's instrumental history is really what helps their current incarnation succeed. IRATA's core sound bends that line between post-metal, progressive metal, and doom metal (with fuzz, stoner, and trace elements of psychedelic tones), allowing the tracks to feel compact, even when they aren't." Free Williamsburg posted, "this North Cackalacky power trio specialize in chugging palm-muted grooves, psychedelic swirls, and huge, head-bangable choruses… the flawless execution, from songwriting to production, more than warrants a listen." American Aftermath offers, "IRATA have a nice, smooth groove to their music and it's a really amazing listen, and Cvlt Nation issued, "I love when I hear music that moves far beyond labels to a place where only rad riffs and freedom to create what's in your heart exists… get turned on to an awesomely creative band."
Sweet Loris is now available on CD via Retro Futurist HERE; a vinyl pressing is set to follow in the weeks ahead with preorders to be released shortly.
IRATA Tour Dates:
10/13/2015 The Basement – Columbus, OH w/ Kylesa, Inter Arma, Indian Handcrafts
10/14/2015 Pyramid Scheme – Grand Rapids, MI w/ Kylesa, Inter Arma, Indian Handcrafts
10/15/2015 Empty Bottle – Chicago, IL w/ Kylesa, Inter Arma, Indian Handcrafts
10/16/2015 Grog Shop – Cleveland, OH w/ Kylesa, Inter Arma, Indian Handcrafts
10/17/2015 Altar Bar – Pittsburgh, PA w/ Kylesa, Inter Arma, Indian Handcrafts
10/19/2015 Brighton Music Hall – Boston, MA w/ Kylesa, Inter Arma, Indian Handcrafts
10/20/2015 Black Box at Underground Arts – Philadelphia, PA w/ Kylesa, Inter Arma, Indian Handcrafts
10/21/2015 Saint Vitus Bar – Brooklyn, NY w/ Kylesa, Inter Arma, Indian Handcrafts
10/22/2015 Monty Hall – Jersey City, NJ w/ Kylesa, Inter Arma, Indian Handcrafts
10/23/2015 The Broadberry – Richmond, VA w/ Kylesa, Inter Arma, Indian Handcrafts
10/24/2015 Rock & Roll Hotel – Washington, DC w/ Kylesa, Inter Arma, Indian Handcrafts
10/25/2015 Drunken Unicorn – Atlanta, GA w/ Kylesa, Inter Arma, Indian Handcrafts
10/30/2015 Kings Barcade – Raleigh, NC w/ Bedowyn, Horseskull, The Seduction
11/21/2015 The Maywood – Raleigh NC w/ Castle, Bedowyn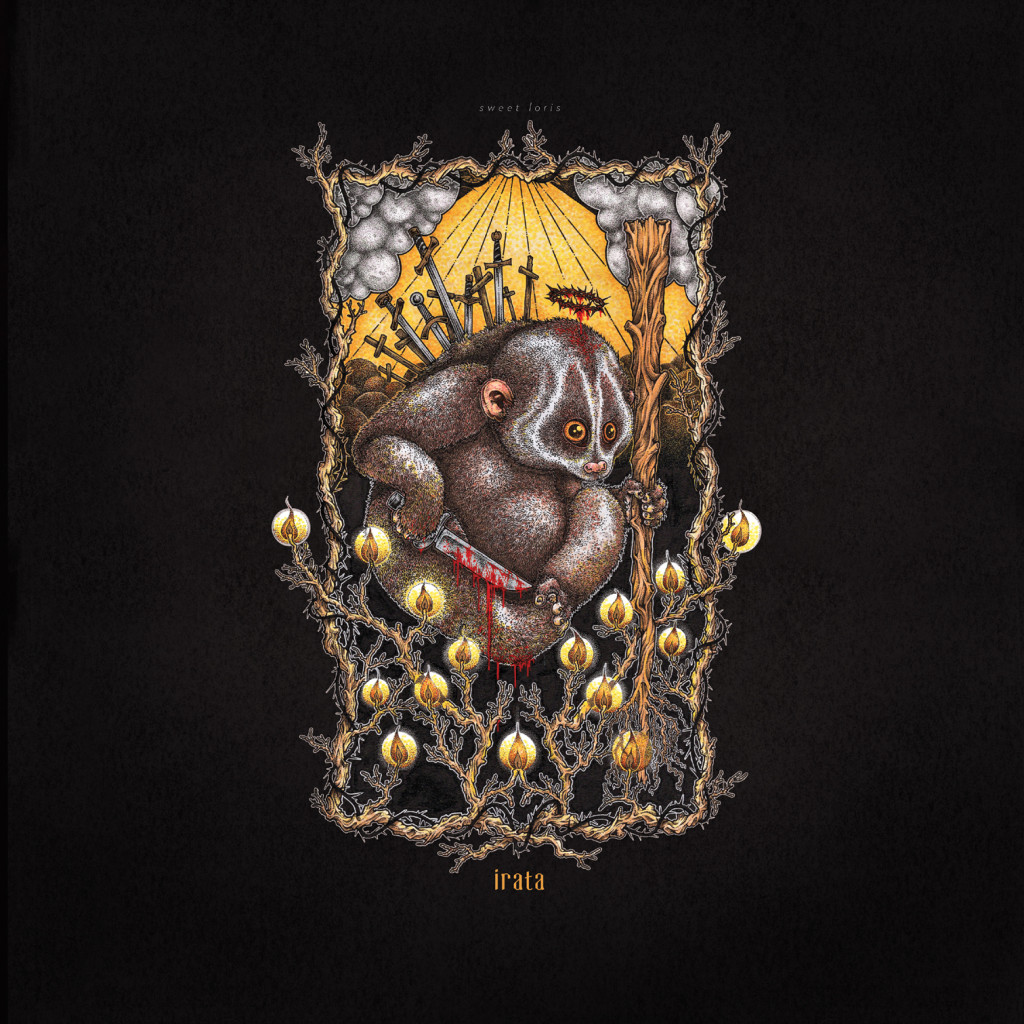 http://www.iratalive.com
http://www.reverbnation.com/irata
http://www.facebook.com/iratabandofficial
http://www.twitter.com/iratalive
http://www.retrofuturistrecords.com
http://www.retrofuturist.bandcamp.com
http://www.facebook.com/retrofuturistrecords