Having shattered legs and various other limbs with their pioneering style of slam since the early '90s, New York death metal legends, INTERNAL BLEEDING, are preparing to initiate their latest offensive with the release of Imperium – their first new-full length in close to a decade.
Set for release next month via Unique Leader Records, INTERNAL BLEEDING's Imperium was produced by the band alongside Joe Cincotta at Full Force Studio (Suffocation, Dehumanized, Mortal Decay) in Ronkonkoma, New York. The opus – engineered by Cincotta and Derek Boyer – serves as the band's heaviest, most slam-fueled manifestation of their grisly catalog.
As a precursor to its unveiling, today the gate keepers at Metal Injection premiere the new video for Imperium's closing bruiser, "Castigo Corpus Meum." Loosely meaning "I punish my body," this smoldering clip serves as the band's first official music video in their twenty-plus year career. Comments drummer Bill Tolley, "We chose 'Castigo' because it contains everything you'd expect from us – the spine crushing slams, the dramatic tempo changes and heavy grooves – plus it has a bit of a surprise twist at the end that we think makes the song interesting and a bit different than what you'd expect from us."
Fray your eyes and ears to "Castigo Corpus Meum," now playing at Metal Injection at THIS LOCATION.
Coinciding with the release of Imperium, INTERNAL BLEEDING will level stages across North America as part of this year's crushing Carnival Of Death tour. Set to commence on October 3rd, 2014 in New York City, the tour will leave nearly two-dozen cities in ruin, coming to a close on November 3rd, 2014, in Montreal. The band will be joined by Suffocation, Kataklysm, Jungle Rot and Pyrexia.
INTERNAL BLEEDING
Carnival Of Death Tour 2014 w/ Suffocation, Kataklysm, Jungle Rot, Pyrexia:
10/03/2014 Gramercy Theatre – New York, NY
10/04/2014 The Webster – Hartford, CT
10/05/2014 Bogie's – Albany, NY
10/06/2014 Oddbody's Music Room – Dayton, OH
10/07/2014 Reggie's Rock Club – Chicago, IL
10/08/2014 Altar Bar – Pittsburgh, PA
10/10/2014 Empire – Springfield, VA
10/11/2014 Tremont Music Hall – Charlotte, NC
10/12/2014 The Orpheum – Tampa, FL
10/15/2014 Scout Bar – Houston, TX
10/16/2014 Dirty Dog – Austin, TX
10/17/2014 Rail Club – Fort Worth, TX
10/18/2014 Tricky Falls – El Paso, TX
10/19/2014 Joe's Grotto – Phoenix, AZ
10/20/2014 Backstage Bar – Las Vegas, NV
10/21/2014 The Whisky – West Hollywood, CA
10/22/2014 DNA Lounge – San Francisco, CA
10/23/2014 Tonic Lounge – Portland, OR
10/24/2014 Studio Seven – Seattle, WA
10/25/2014 Rickshaw Theatre – Vancouver, BC
10/26/2014 The Level – Kelowna, BC
10/27/2014 Starlite Room – Edmonton, AB
10/28/2014 Rock Bottom – Saskatoon, SK
10/29/2014 The Zoo – Winnipeg, MB
10/31/2014 Mine Mill Hall – Sudbury, ON
11/01/2014 The Opera House – Toronto, ON
11/02/2014 Paramount – Rouyn, QC
11/03/2014 Foufounes Electriques – Montreal, QC
Imperium will be released via Unique Leader Records on September 30th, 2014. Preorder packages are currently available at THIS LOCATION.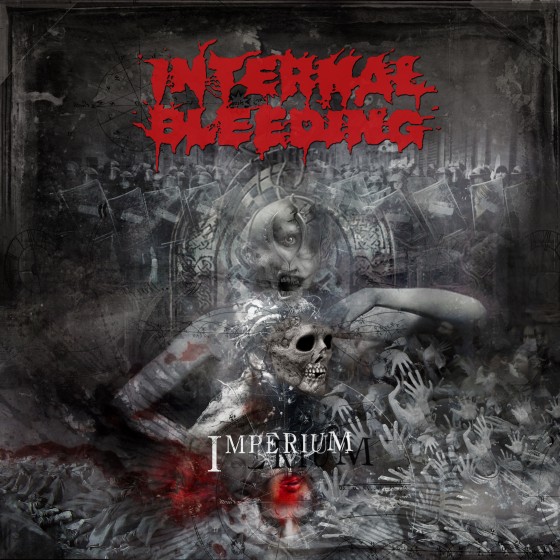 http://www.facebook.com/internalbleeding
http://www.Internal-Bleeding.com
http://www.uniqueleader.com
http://www.facebook.com/UniqueLeaderRecords
http://www.facebook.com/CarnivalOfDeathTour