INTEGRITY's iconic debut album, Those Who Fear Tomorrow, will arise once again this acrid Summer, as Magic Bullet Records prepares the album's 25th Anniversary Remaster of the record for CD and digital release this August.
Those Who Fear Tomorrow is the 1991 debut full-length album from Cleveland metallic hardcore stalwarts INTEGRITY. Recorded in September of that year, the album still resonates with extreme music fans the world over, as many of the songs still frequent the band's set lists two-and-a-half decades later.
To celebrate the twenty-fifth anniversary of the album and its lasting impact, Magic Bullet Records is proud to be reissuing the album across all digital platforms and formats with an exclusive remastering treatment of the original Mars Recording Compound mixes by Audiosiege's Brad Boatright. The CD version features a complete set of Dwid Hellion's lyrics and some behind-the-scenes liner notes from founding guitarist Aaron Melnick.
Witness the malevolent Those Who Fear Tomorrow classic tracks "Micha: Those Who Fear Tomorrow" and "Diehard" playing RIGHT HERE.
The Those Who Fear Tomorrow 25th Anniversary Remaster will see release on August 5th, the CD available for preorder HERE and the digital HERE. The LP was previously released via Organized Crime Records.
Following their recent performance at Amnesia Rockfest in Montebello, Quebec with Jane's Addiction, Ice Cube, Twisted Sister, Anthrax, Agnostic Front, Misfits, Dead Kennedys, and countless others. in August, INTEGRITY will perform as one of the main acts at this year's This Is Hardcore in Philadelphia, confirmed to headline the Electric Factory on Friday, August 5th, joined by Ringworm, Nails, Full Of Hell, Eternal Sleep, and more.
INTEGRITY Live:
8/05/2016 Electric Factory – Philadelphia, PA @ This Is Hardcore [info]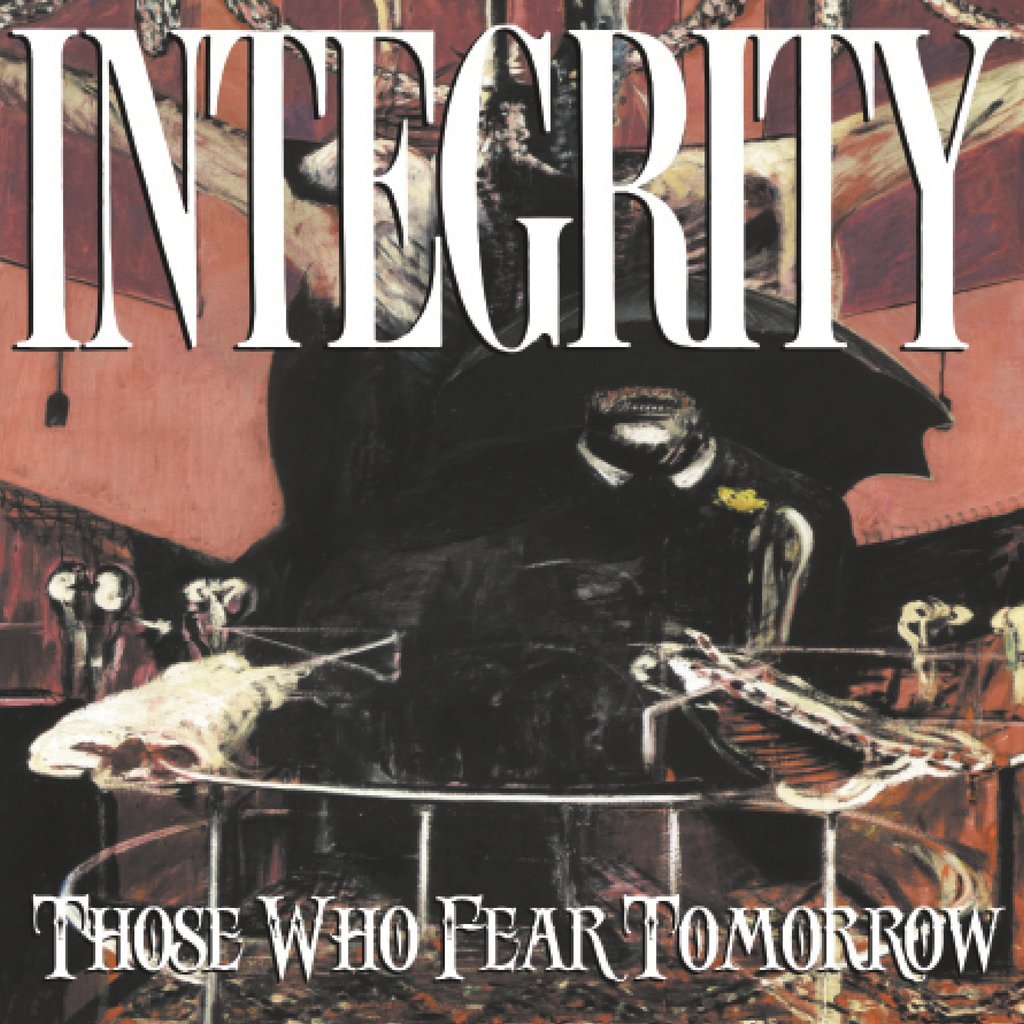 Those Who Fear Tomorrow Track Listing:
1. Den Of Iniquity
2. Micha: Those Who Fear Tomorrow
3. Diehard
4. Lundgren/Crucifixion
5. Judgment Day
6. Descent Into…
7. Darkness
8. Tempest
9. In Contrast Of Sin
10. Dawn Of A New Apocalypse
11. Wings Tear
12. Harder They Fall
13. Candra Nama Vijayasya Stri Pums' Calayasti
14. Apollyons Whisper
15. March Of The Damned
http://www.facebook.com/INTEGRITY.HT
http://www.magicbulletrecords.com
http://www.facebook.com/magicbulletrecords
http://twitter.com/magicbulletrecs