Danish death metal dealers DAWN OF DEMISE will release their fourth full-length via brutality powerhouse, Unique Leader Records late this Summer.
Appropriately titled The Suffering, the eleven-track punisher was engineered mixed and mastered by Tue Madsen (The Haunted, Behemoth, Aborted, Leng Tch'e, Moonspell et al) at his own Antfarm Studios and will see release on August 26th.
"We are so pleased with the new album," issues the band in a collective statement. "Every time we finish an album, we always have a few things we aren't too thrilled with — this time around though we got it right! With The Suffering, we chose to be more open-minded in our approach to writing songs and it's much more of a band effort. We are still fond of our previous albums, but this time so many elements came together to create a more 'varied' ride. [Bassist/backing vocalist] Bjørn [Jensen] wrote so much of the Rejoice In Vengeance album, but on this one he and [lead/rhythm guitarist] Martin [K. Sørensen] chose to go riff crazy together. A new drummer, Bastian Thusgaard (live Soilwork), has also been added to the fold, and his approach to drumming has also given these new songs a fresh gush of brutality. Expect a no holds barred, brutal, groovy, and heavy as fuck US style death metal record with lots of inspiration from the American East Coast. Hope you guys dig it."
Check out The Suffering album teaser below:
The Suffering Track Listing:
Sadistic Gratification
Destined To Suffer
The Suffering
Deride The Wretch
The Process Of Killing
Predation
Coercion Of The Victim
A Malignant Condition
Those Who Deserve My Wrath
As The World Dies
Deify The Outrageous
DAWN OF DEMISE was forged in Silkeborg, Denmark in 2003 with a singular purpose – to play heavy, crushing death metal. Thirteen years later, that goal hasn't changed. The band differs a great deal from many of death metal's modern practitioners due in no small fact that the collective cares little about acts about speed or technicality, their focus set exclusively on heaviness, groove, good songs, and the catchy riff. Inspired by the likes of Suffocation, Pyrexia, Internal Bleeding, Abominable Putridity, Obituary, and Inveracity, the band's savage, slam-laden output should be of little surprise.
DAWN OF DEMISE is:
Scott M. Jensen – vocals
Bjørn Jensen – bass, backing vocals
Martin K. Sørensen – lead, rhythm guitar
Astór Kristian Palsson – rhythm guitar
Bastian Thusgaard – drums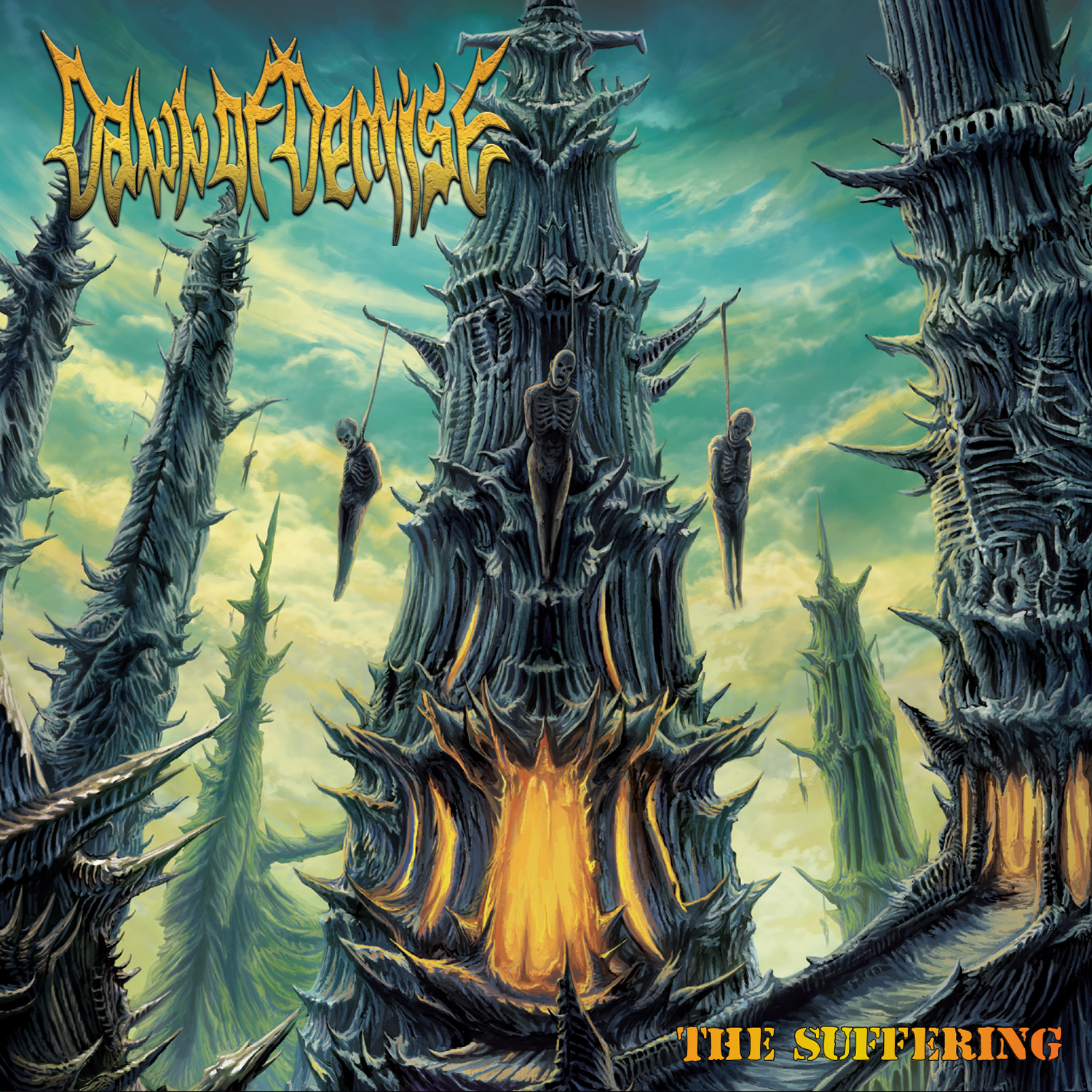 http://www.facebook.com/dawnofdemise/?fref=ts
http://www.uniqueleader.com
http://www.facebook.com/UniqueLeaderRecords
http://www.uniqueleaderrecords.bandcamp.com