[photo by Tina Brugnoletti]
This weekend, Organized Crime Records will re-release of one of the hardcore scene's most infamous, everlasting albums, with the 20th Anniversary vinyl version of INTEGRITY's Humanity Is The Devil.
A limited red vinyl version of the album is being made available tomorrow, Saturday, April 16th, designed specifically for Record Store Day patrons. Monday will see Organized Crime issuing two additional mailorder-only versions of the record. Details and preorders on the mailorder versions will go available this Monday, April 18th at THIS LOCATION.
INTEGRITY has been confirmed to take part in this year's edition of the mighty Amnesia Rockfest in Montebello, Quebec this June, alongside Jane's Addiction, Ice Cube, Twisted Sister, Anthrax, Agnostic Front, Misfits, Dead Kennedys, D.R.I., Cannibal Corpse, Corrosion Of Conformity, Voivod, and countless others. Returning in August, INTEGRITY will perform as one of the main acts at this year's This Is Hardcore in Philadelphia, confirmed to headline the Electric Factory on Friday, August 5th, joined by Ringworm, Nails, Full Of Hell, Eternal Sleep, and more.
INTEGRITY Live:
6/23-26/2016 Amnesia Rockfest – Montebello, QC [info]
8/04-07/2016 Electric Factory – Philadelphia, PA @ This Is Hardcore [info]
Subsequent to the release of Systems Overload earlier that year, INTEGRITY would enter famed Mars Studio on Hallows Eve 1995; the result would be the true culmination of what the band had been working towards both music and thematically. Humanity Is The Devil was aural assault like no other at the time. From the guttural album opener, "Vocal Test" through the slow churning of "Jagged Visions Of My True Destiny," Humanity Is The Devil would completely defy genre standards and scene norms, and after two decades, the resulting waves are still as apparent as when it was released in 1996.
Organized Crime Records is proud to present this groundbreaking record in its ultimate 20th Anniversary Edition. Comprised of limited color 12″ vinyl – unlike the original 10″ release — housed in a stunning five-color gatefold jacket featuring the iconic art by the legendary Pushead and layout by vocalist Dwid Hellion, this edition includes an updated version of the rare Humanity Is The Devil pamphlet, 16.5″ x 22″ poster, expanded artwork by Josh Bayer, and liner notes by guitarist Aaron Melnick. This version also includes the first appearance of the narrative story of Humanity Is The Devil by Frank Araca on vinyl, and will be pressed in a run of 1,000 copies. Once again, the world can experience an album that defined a movement.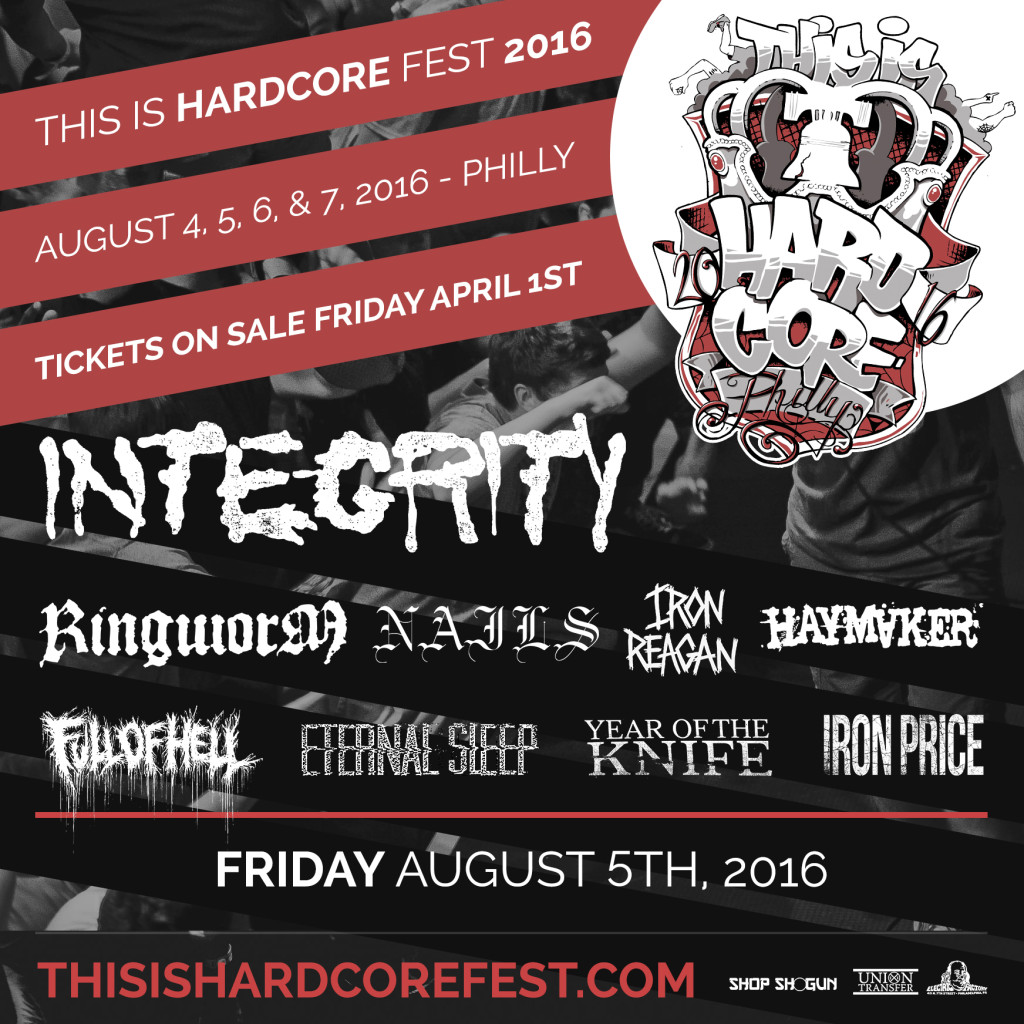 http://www.facebook.com/INTEGRITY.HT
http://www.organizedcrimerecords.com
http://www.crimescenemerch.com
http://www.facebook.com/organizedcrimerecs
http://www.twitter.com/ocrecs
http://www.instagram.com/ocrecs