"…phenomenal, psychedelic instru-metal…" — Metal Injection
Metal Injection is currently streaming The Vanishing from INSECT ARK, the instrumental psychedelic doom duo featuring founder Dana Schechter (Swans) and Andy Patterson (ex-SubRosa). The premiere comes in advance of the record's official release this Friday February 28th via Profound Lore.
Engineered by Colin Marston (Dysrhythmia, Krallice, Behold The Arctopus), The Vanishing serves as INSECT ARK's third and most harrowing record to date. The interplay between the bass, lap steel guitar, synths, and drums represent a strong and defiant collection of songs that demand your exclusive attention forcefully. It's heavier, darker, and denser than anything INSECT ARK has ever done, without losing any of the writing characteristics that have become synonymous with their personality like the persistent coating of eerie psychedelia, the alien feel of their melodies, or the ominous dread they often innately exhale.
Fade into INSECT ARK's The Vanishing, now playing at Metal Injection, at THIS LOCATION.
The Vanishing will be released worldwide on CD, LP, and digital formats via Profound Lore. For physical preorders go to THIS LOCATION. For digital orders go to THIS LOCATION.
INSECT ARK will play a special double record release show TONIGHT February 26th with their comrades in NYC avant/experimental outfit Gnaw, who are preparing to release their new EP Barking Orders. Sponsored by Gimme Radio, the special performance will take place at Saint Vitus Bar in Brooklyn, New York. Additional support is being provided by This Is Where, the collaborative project of Algis Kizys, Norman Westberg, and Lynn Wright (members of Swans, The Wiremen, and Bee And Flower). The following week, INSECT ARK will kick off a tour through Europe and the UK with additional North American and European tour dates will be announced in the Fall. See all confirmed dates below.
INSECT ARK:
2/26/2020 The Vanishing Record Release Show @ Saint Vitus Bar – Brooklyn, NY w/ Gnaw, This Is Where
3/06/2020 Fuzz – Athens, GR
3/10/2020 Cafe Central – Brussels, BE
3/11/2020 The Lanes – Bristol, UK
3/12/2020 Electrowerkz – London, UK
3/14/2020 Mutabor, Rabitza Spring – Moscow, RU
3/16/2020 Hafenklang – Hamburg, DE
3/18/2020 MTC – Cologne, DE
3/20/2020 Gaswerk – Winterhur, CH
3/22/2020 Kulturak – Bratislava, SL
3/23/2020 Klubnova – Prague, CZ
3/24/2020 Katofonia – Katowice, PL
3/25/2020 Chmury – Warsaw, PL
3/26/2020 DK Luksus – Wroclaw, PL
A New York City-based multi-instrumentalist known for her collaborations with Swans (for whom she is now part of the main touring lineup), Angels Of Light, Gnaw, Zeal & Ardor, Wrekmeister Harmonies, and Ã…rabrot, as well as her own projects Bee And Flower and Gifthorse, Dana Schechter is now joined by former SubRosa drummer Andy Patterson, also known for his bands DØNE, the Otolith, INVADRS, and as owner/operator of Salt Lake City recording studio The Boar's Nest. This partnership appears to have completely nailed the true essence of INSECT ARK. After a quick first meeting, within a period of two short months, Schechter and Patterson finished preparing all the new songs for The Vanishing, preceded by a full North American tour with Oranssi Pazuzu to get the new songs up to speed.
"This music lives in abandoned warehouses and burned-out tower blocks, all concrete angles and shattered panes of glass… they excel at creating a sense of suffocating claustrophobia by using post-rock and avant-metal structures…" — Decibel Magazine
"The Vanishing shows that records can still feel and music can be more than just some sounds put together. It's very easy to disappear into it. Take the invitation to do so." — Heavy Blog Is Heavy
"…incredible music culminated from difficult and tumultuous songwriting. The outcome is brilliant." — Selective Memory
"…a six-track journey that, if you're willing to submit to their creative path, will take you on a mental excursion that will fuck you up at times, leave you breathlessly enthralled at others…" — Meat Mead Metal
"…there is so much to sink your teeth into here, including an overarching sense of redemption, battling internal demons. The sort of album you can spend years with, The Vanishing is a tear-jerking masterpiece." — Two Guys Metal Reviews
"If John Carpenter shook hands with the drone musical elite, and they subsequently tumbled into the event horizon and emerged eons later as one great hulking deity, this might well be the resulting sound. Don't attempt to understand it, Just take the ride!" — Everything is Noise
"Whether you connect the band's music to literature or film doesn't really matter. It is a fact, however, that the music tells stories, stories without words. But they are not happy stories; they are not stories for the faint of heart. Disturbances and dangers lurk everywhere." — Ave Noctum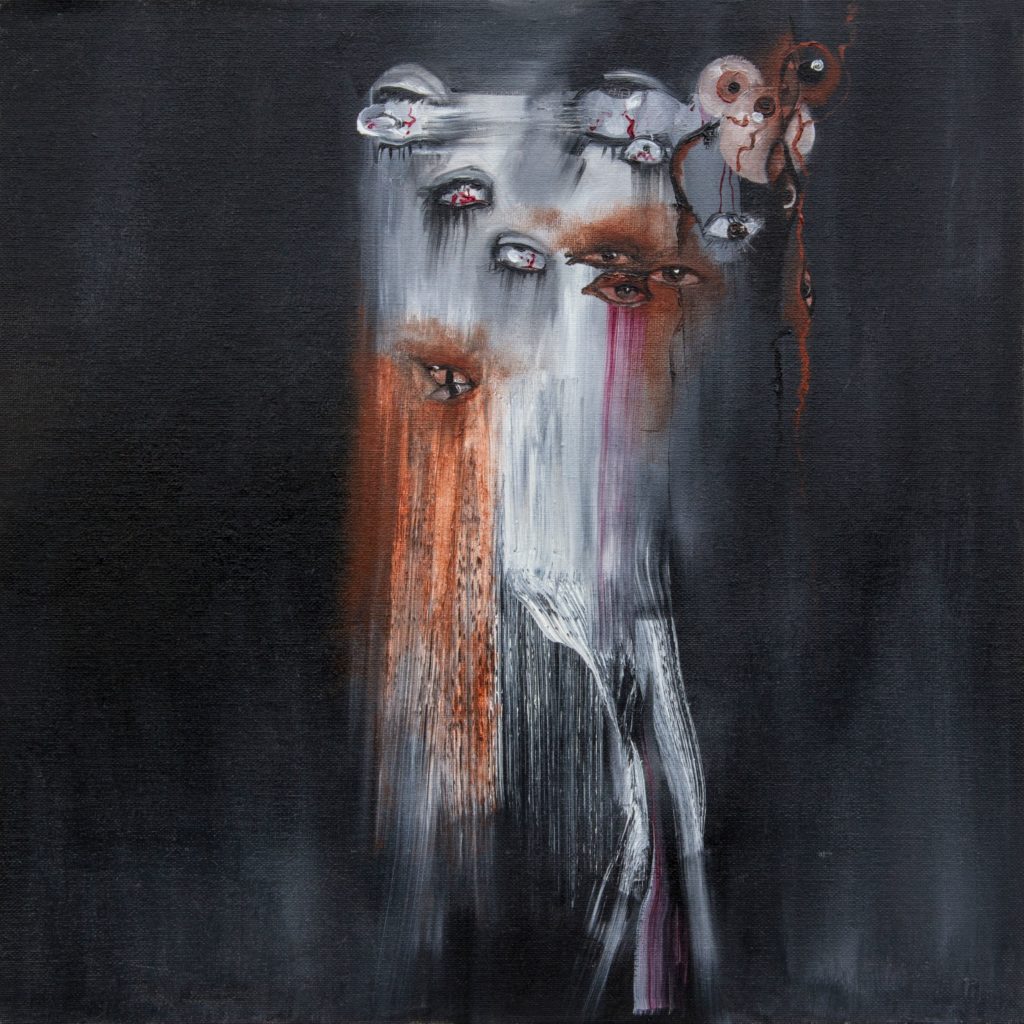 http://www.insectark.com
http://www.facebook.com/InsectArk
http://www.instagram.com/insectark
http://insectark.bandcamp.com
http://www.profoundlorerecords.com
http://www.facebook.com/profoundlorerecords
http://twitter.com/profound_lore
http://www.instagram.com/profoundlorerecords
http://www.profoundlorerecords.bandcamp.com