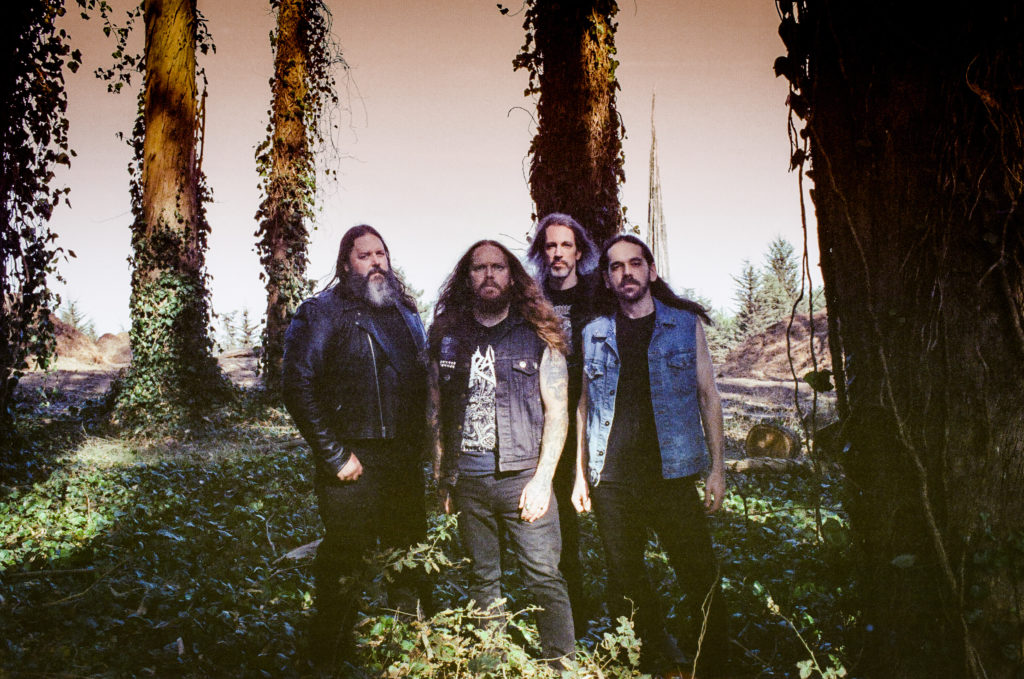 [photo by Krysta Brayer]
San Francisco's blackened/traditional metallers NITE – formed by current and former members of Satan's Wrath, Dawnbringer, High Spirits, and more – presents "Genesis," the opening track to their impending debut album, Darkness Silence Mirror Flame. The new single has been premiered at Decibel Magazine as Creator-Destructor Records prepares to release the album in March, this week issuing preorders for the album.
NITE was formed in 2018 by Van Labrakis (Satan's Wrath, Mencea), Scott Hoffman (Dawnbringer, High Spirits), Bryan Coons (Older Sun, Motorhome), and Pat Crawford (Serpents Of Dawn, Older Sun). Delivering traditional heavy metal with blackened vocals, heavily influenced by the NWOBHM and the heavy metal titans of the 1980s, NITE brings us back to the golden age of heavy metal. On their debut album, Darkness Silence Mirror Flame, NITE deploys eight searing songs. Razor sharp guitars, blazing leads, earth shattering bass, and punishing drums set the stage for the filthy, vile, and despicable vocals to unfold stories of horror, darkness, and despair.
Writes Labrakis on the new single, "'Genesis' charges head-on into the great expanse, life enduring over death in the vastness of empty space. The song is a nod to the great Maiden album openers that shaped us – 'Aces High,' 'Caught Somewhere In Time,' and 'Moonchild.' We are the hope flickering to the end of that immense darkness. 'We are the light in the night.'"
Decibel offers with their premiere, "Everything is better blackened, a belief that certainly holds true on NITE's first release, Darkness Silence Mirror Flames. The San Francisco quartet play ripping traditional heavy metal with a blackened spin. The end result recalls the best of both genres–galloping heavy metal riffs and leads mesh easily with a mid-paced black metal atmosphere."
Stream NITE's "Genesis" early only through Decibel Magazine RIGHT HERE.
Darkness Silence Mirror Flame was recorded by NITE's Van Labrakis at The Hoagie Container and 210 Studios San Francisco, mixed and mastered by Van Labrakis at 210 Studios, produced by Van Labrakis and NITE, and completed with cover artwork by Misanthropic Arts.
Darkness Silence Mirror Flame will see release on CD, LP, and digital release through Creator-Destructor on March 20th. Find digital preorders at Bandcamp HERE and physical at the label webshop HERE.
Watch for new audio premieres and more to post in the weeks ahead, and see the previously issued video for "The Way HERE.
NITE Live:
3/04/2020 Rickshaw Stop – San Francisco, CA w/ Realms Of Vision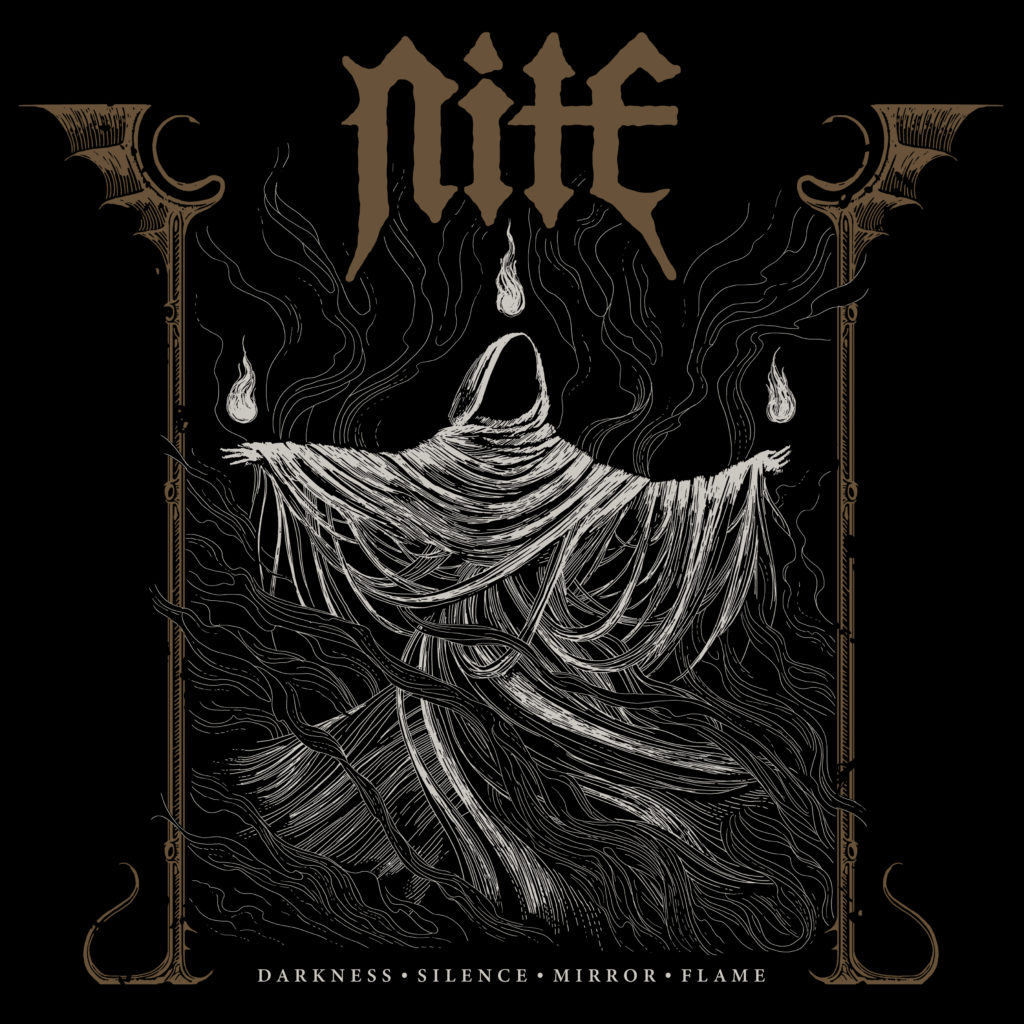 http://www.nitemetal.com
https://nitemetal.bandcamp.com
https://www.instagram.com/nitemetal
https://www.facebook.com/nitemetal
http://www.creator-destructor.com
http://www.facebook.com/creatordestructorrecords
http://www.twitter.com/CD_Records
http://www.creator-destructor.bandcamp.com