[photo by John Mazlish Photography]
Prog Magazine is now exclusively streaming "Federal Hill," the newest single culled from NYC-based progressive metal outfit, INFINITE SPECTRUM, and their sprawling Haunter Of The Dark album.
Engineered by Grammy award-winning engineer Chris Theis, INFINITE SPECTRUM's ambitious Haunter Of The Dark is the band's first release for international progressive juggernaut, Sensory Records, its more than seventy-minute-long duration containing ten movements based on the H. P. Lovecraft short story of the same name, with extensive artwork by Claudio Bergamin fitted to the tale. Alongside Prog Magazine's exclusive premiere of Haunter Of The Dark's "Federal Hill," INFINITE SPECTRUM breaks down more inside details of the song's creation and placement in the sprawling storyline.
Listen to INFINITE SPECTRUM's "Federal Hill" at Prog RIGHT HERE.
Also stream the album's lead single, "Fear," at Metal Underground HERE, and see the extensive trailer HERE.
Laser's Edge metal subdivision, Sensory Records, will release Haunter Of The Dark worldwide on June 24th. Preorders can be placed via Amazon HERE.
An official video hailing from Haunter Of The Dark, an NYC record release show, widespread tour dates, and more from INFINITE SPECTRUM will be announced in the weeks ahead.
Closing a three-year gap since their 2013 debut album, Misguided, INFINITE SPECTRUM returns with their new epic concept recording, Haunter Of The Dark. Here, the outfit brings legendary master of horror H. P. Lovecraft's short story to life through ambitious compositions featuring an abundance of dynamic, virtuosic playing, and powerful, melodic vocals. Re-teaming with Grammy award-winning engineer Chris Theis to capture their signature sound, with Haunter Of The Dark INFINITE SPECTRUM has created a remarkable sonic journey for fans of prog both old and new. Combining theatrical elements with the progressive metal genre, the band has crafted their own brand of musical storytelling, which includes elements of radio-style drama for a uniquely cinematic listening experience.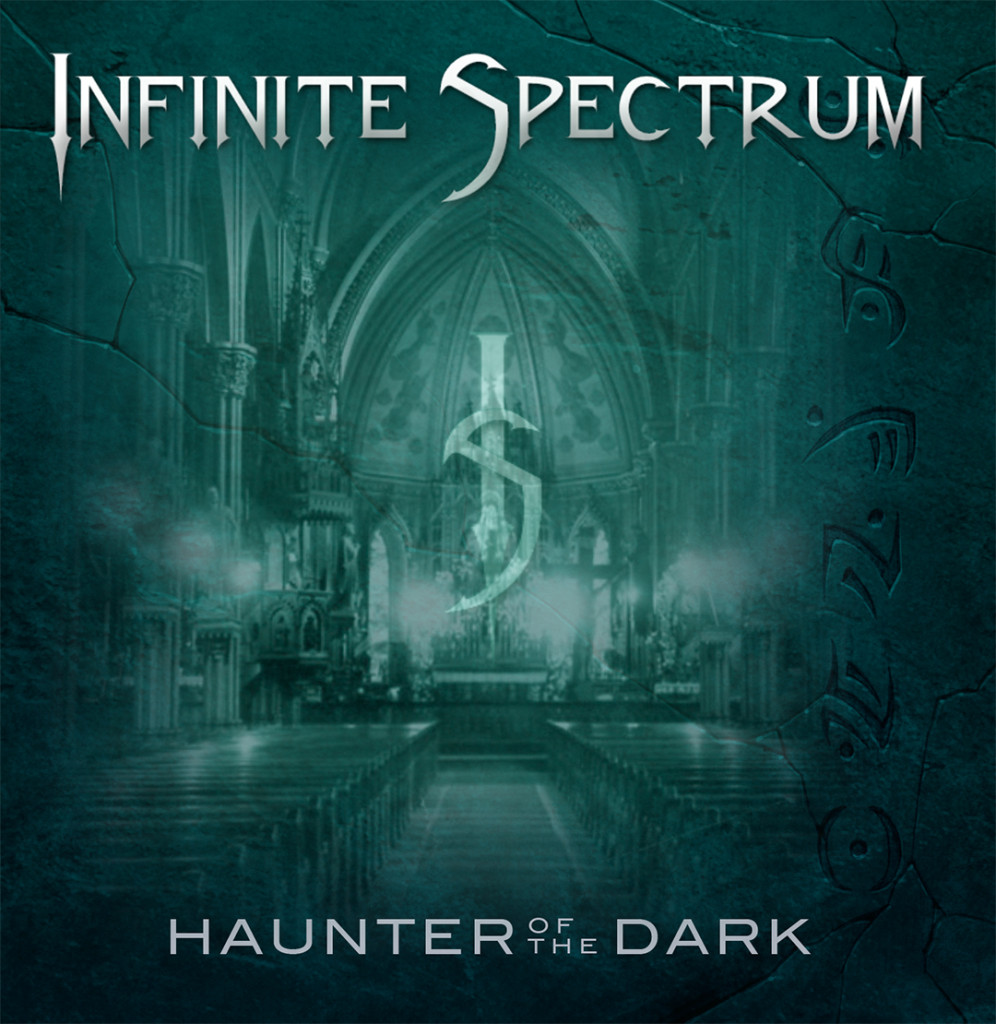 http://www.infinitespectrum.bandcamp.com
http://www.facebook.com/InfiniteSpectrum
http://www.infinitespectrum.net
http://twitter.com/infspecofficial
http://www.lasersedgegroup.com
http://www.facebook.com/TheLasersEdge
http://www.twitter.com/thelasersedge