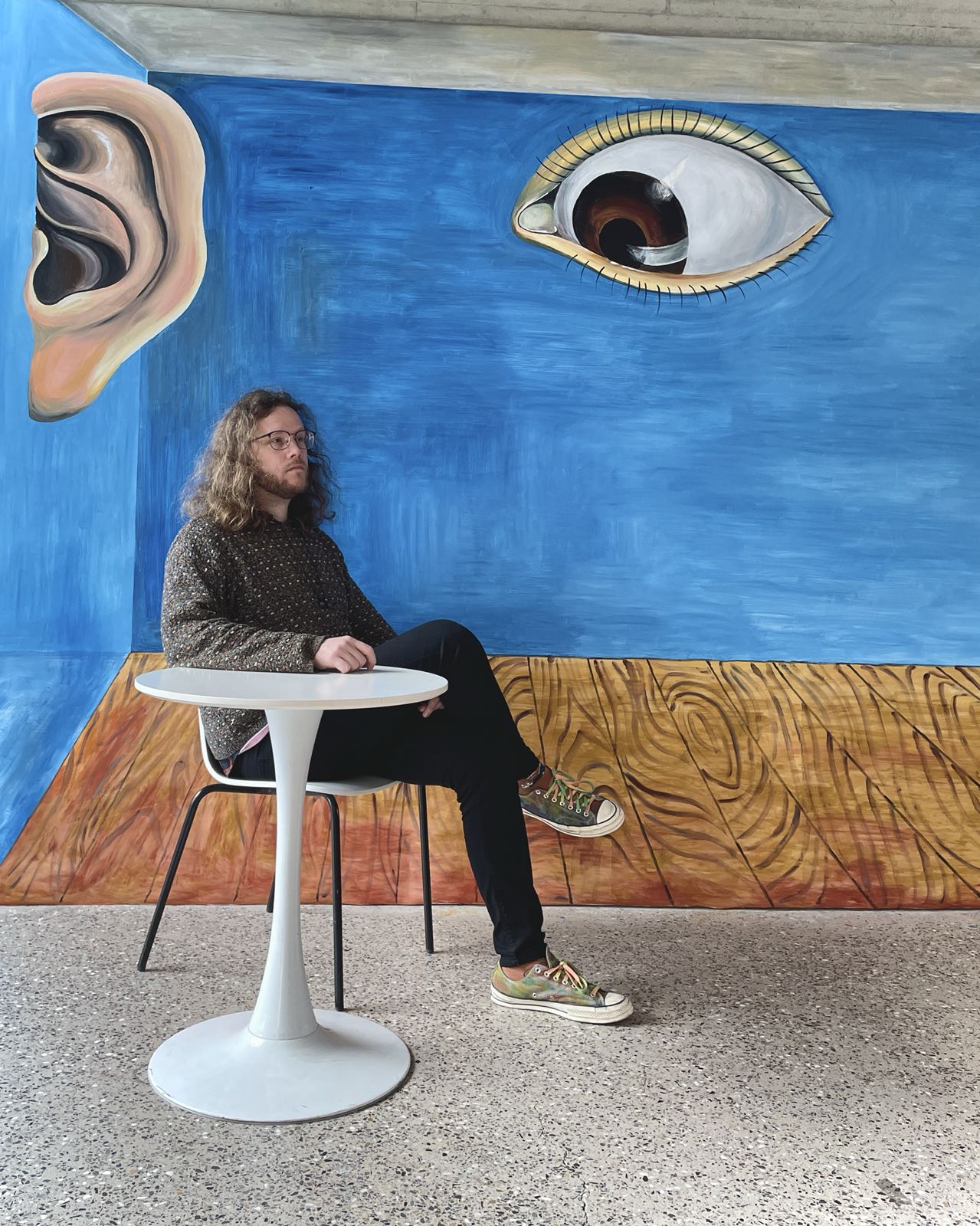 photos by Momsen
Treble is currently hosting an exclusive advance stream of Part Of Being Human, the eleventh album from China-based HUMANS ETCETERA, ahead of the record's release this Friday through Nefarious Industries.
HUMANS ETCETERA is an experimental rock outfit and passion project of China-based American singer, songwriter, and recording artist Christopher Henry. Primarily a solo endeavor, occasionally infused with collaborative performances, the music of HUMANS ETCETERA is created in the time between work with his other bands: Fuck Your Birthday, Polyphozia 怕繁杂 (both in which Henry is the singer/guitarist), and Night Tides 潮汐狩猎 (in which Henry's on drums). Beginning in 2012 as an outlet for recording experiments and songwriting, HUMANS ETCETERA continues to be an integral piece in Henry's ever-expanding musical output.
Part Of Being Human delivers eleven new songs, with Henry performing vocals, guitars, bass, keyboard, and drums for the entire album, with backing vocals from Lin Xiaoyang on the song "Lovebirds." Henry recorded and mixed the tracks in Wenzhou, China and created the cover art, after which the record was mastered by Pinggong in Yiwu, China.
With the advance stream, Henry provides a track-by-track breakdown of what each song means to him, Treble writing in part, "It's an intricate and eclectic set of songs, combining grungy rockers with complex time signatures, progressive structures with melodic hooks, and thoughtful, introspective narratives."
Stream HUMANS ETCETERA's entire Part Of Being Human album early through Treble now at THIS LOCATION.
Nefarious Industries will release Part Of Being Human digitally and on limited edition cassette September 30th. Preorders are available HERE.
Watch for additional updates on the band to post over the coming months as more new material is under construction for release next year.
https://www.facebook.com/humansetcetera
https://humansetc.bandcamp.com
https://nefariousindustries.com
https://nefariousindustries.bandcamp.com
https://facebook.com/nefariousIndustries
https://instagram.com/nefarious_industries
https://twitter.com/nefariousInd