photos by Jorin Bukosky
Cvlt Nation is hosting an exclusive stream of The Future Died Yesterday, the debut LP by Oakland, California-based dark punk trio TENSION SPAN – formed by members of Neurosis, Asunder, and Dystopia – set for release this Friday through Neurot Recordings.
TENSION SPAN unites Noah Landis (Neurosis, Christ On Parade) on vocals, Geoff Evans (Asunder) playing guitar and synth, and Matt Parrillo (Dystopia, Kicker) providing bass, guitar, synth, and additional vocals. During the isolation of Covid, the newly formed trio crafted The Future Died Yesterday, an album that sounds both varied and cohesive, combining musical and emotional heaviness with melody, samples, and synth. Sonically unique and riveting, The Future Died Yesterday sees the band ripping through thirteen doomed anthems.
Using the musical language of their past, the dark punk of their early acts, TENSION SPAN brings a new band and a new album to Neurot Recordings that sounds both urgent and personal, speaking truth to the bleak realities of today's sociopolitical collapse and the angst and identity crisis it brings. Somehow within the fabric of these themes of stress and fear and rage, there is a feeling of underlying hope, that there is something beautiful in the struggle. Infusing classic elements of punk and post-punk, fans of Killing Joke, New Model Army, T.S.O.L., Subhumans, Conflict, Rudimentary Peni, and The Wraith will be instantaneously addicted to TENSION SPAN's dire urgency and infectious hooks.
The Future Died Yesterday was recorded by the band and mixed by Noah Landis, then mastered by Bob Weston and Greg Obis at Chicago Mastering Service, and completed with artwork by Neil Grimmer, John Yates, and Matt Parrillo.
Alongside their exclusive early stream of the album, Cvlt Nation interviewed the members of TENSION SPAN on the formation of the band, their individual histories in the Bay Area punk scene, and more.
Listen to TENSION SPAN's The Future Died Yesterday in its entirety early and read the interview at Cvlt Nation RIGHT HERE.
Neurot Recordings will release The Future Died Yesterday this Friday, September 30th, on LP and digital platforms. The LP jackets are screenprinted; a 3-panel foldover cover, black and white inks printed on thick chipboard stock. Find preorders at the label webshop HERE and Bandcamp HERE.
Watch for additional updates on TENSION SPAN to post over the weeks ahead.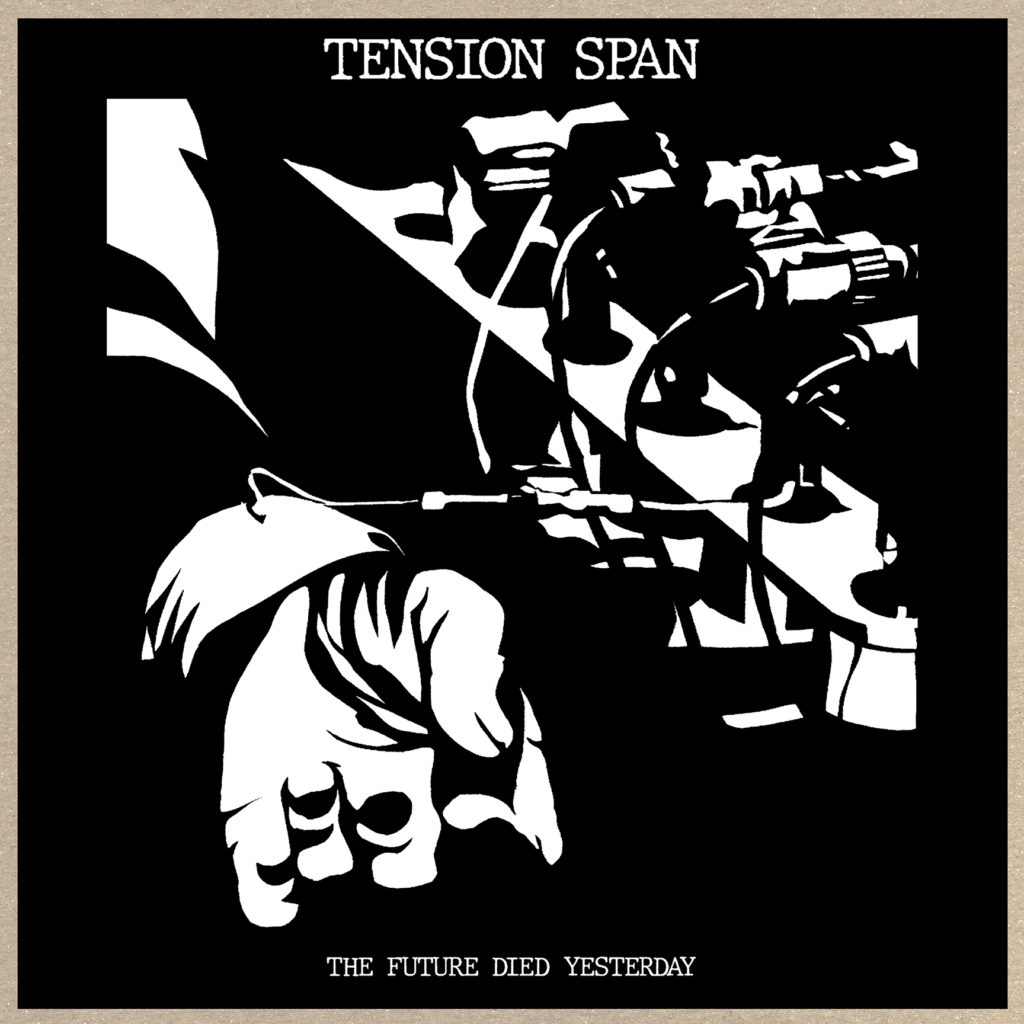 https://tensionspan.bandcamp.com
https://www.neurotrecordings.com
https://www.facebook.com/neurotrecordings
https://twitter.com/OfficialNeurot
https://neurotrecordings.bandcamp.com
https://www.instagram.com/neurotrecordings