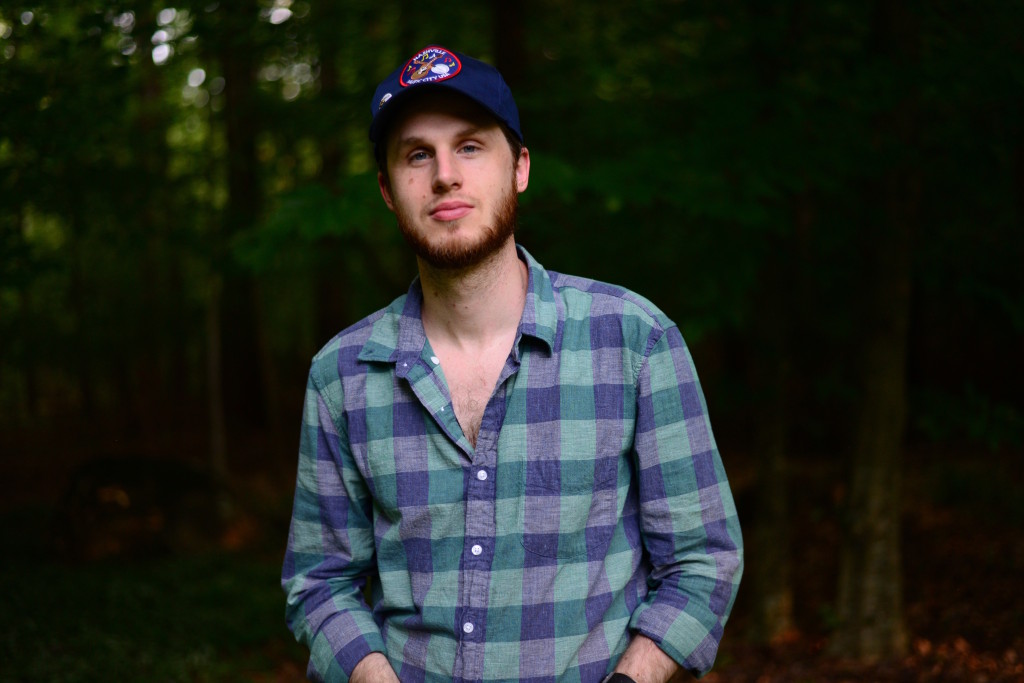 Dead Ringers, the anticipated new full-length from long-running North Carolina-based experimental project HORSEBACK is currently streaming in full via Vice's music portal Noisey ahead of its August 12th release date through Relapse.
"Drawing on the creative tone of both now-canonized post-punk classics and the deeper realm of experimentation that also surfaced at that time, all in reaction to punk's own sonic self-limitations, Dead Ringers also feels modern from the start," observes Noisey of the release. "The nervous stuttering pulse and buzzing whir of 'Modern Pull,' [Jenks] Miller's vocals providing a cool, calmly distanced perspective, sets an uneasy but still beautiful mood that the album carefully explores, from the near beatless feedback and tonal layers of 'The Cord Itself' to the quarter hour conclusion, 'Descended From The Crown.'"
Hear Dead Ringers while you read the coinciding in-depth interview with HORSEBACK mastermind Jenks Miller at THIS LOCATION.
Dead Ringers is set for release this coming August 12th via Relapse on CD, 2xLP and digitally. Physical preorder packages are available via Relapse.com at THIS LOCATION; digital preorders can be found via the band's Bandcamp page HERE.
In an advance investigation of Dead Ringers, Spin hails a release that's, "decidedly warmer than anything in his past catalog," further elaborating, "Where preceding works indulged in the wintry sounds of creaky noise, harsh electro-acoustic detonations, and Miller's own black-metal rasp, Dead Ringers embraces zero-gravity keyboards, clean vocals, and the spaced-out guitar sprawl of the best Popol Vuh records. It's the farthest he's gone from traditional metal signifiers, but it's proof that inky bleakness is no heavier than blinding light." In a recent 4.5/5 rating, Heavy Blog Is Heavey notes, "Dead Ringers is part of a rare breed of drone albums; the sort that make one forget they're listening to something made by other humans, and not some natural collection of sounds torn from some faraway place and arranged by some being beyond comprehension. Songs progress by way of evolution, starting out as a speck of pulsing light and changing slowly over the course of the track into something resplendent, beautiful, and wholly its own. Meditative, ambitious, and beautiful, Dead Ringers is an example of drone music operating at its zenith." Adds Scene Point Blank, "if you're a fan of post-rock but couldn't ever get into black metal (or vice versa), or if you just really love dark, atmospheric rock music that you probably shouldn't listen to alone at 2:00 AM, then give HORSEBACK a try."
Dead Ringers, HORSEBACK's newest full-length album, is a lush, heady, and singular blend of organic and synthetic textures. The new LP sees the one-man Chapel Hill, North Carolina experimental project continuing to evolve while staying true to their distinctive sound. Written, produced, engineered, and mixed by Jenks Miller, Dead Ringers finds HORSEBACK weaving a bright web of drone, krautrock, shoegaze, metal, and psychedelic elements, driven by wispy guitars, synths, beats, and clean vocals, and bolstered by dense layers of hypnotic resonance. The music is heavy yet light, stretching across eight tracks (including one mammoth seventeen-minute epic). Taking influence from the doomiest grooves and the nuance of minimal electronics, Dead Ringers is the most cohesive representation of HORSEBACK's musical vision to date.
http://www.facebook.com/horseback
http://www.horseback.bandcamp.com
http://www.twitter.com/horsebacknoise
http://www.relapse.com
http://www.facebook.com/RelapseRecords
http://www.twitter.com/RelapseRecords