Philadelphia's/Washington, DC's forward-thinking death metal behemoths HORRENDOUS unleashed their Idol full-length early this fall via Season Of Mist Records.
Drawing inspiration from both personal and national crises, Idol's music is a methodical and unapologetic take on dynamic, progressive death metal. The album sees HORRENDOUS at the highest echelon of their musical creativity to date. Thematically, Idol is an exploration of defeat; of the gods we build in our minds to escape the responsibility of action and change as we relinquish our agency. Idol's music mimics this act of deity building, with sprawling compositions that are imposing in scope and mirror the great turmoil of our times. Tracks like "Soothsayer," "Golgothan Tongues," and the monumental "Obolus" position the band in a league of their own, as one of the death metal's leading new entities.
The record has been reaping the praise of fans and critics globally since its unveiling and is currently pillaging 2018 Year End Lists earning the #28 spot of Decibel's Top 40 Albums, #24 of Revolver's Top 30 Albums, and #4 and #11 respectively of Popmatters' Top 5 Best Progressive Rock/Metal Albums and Top 15 Best Metal lists. Bandcamp included the record on their Top 15 Metal Albums list noting, "Idol represents the fullest embrace of their progressive tendencies to date," championing the record's, "free jazz feel that echoes the early '90s work of Death, Atheist, and Cynic," while Pitchfork concurred in their Best Metal Of 2018 list hailing, "a beautiful record not just in its tranquil moments (the gorgeous interlude 'Threnody') but also in its sophisticated compositions." Elsewhere, the acclaim echoes with the records ranking in at #2 on Heaviest Of Art blog's Top 30, #24 on Last Rites' Top 25, #7 on Metal Trenches' Top Metal, and #8 on Vinyl Me Please's Top Metal Albums of 2018. And the lists keep coming….
Stream the record in full below.
HORRENDOUS' Idol is available in various formats via Season Of Mist at THIS LOCATION.
HORRRENDOUS will play Adroit Theory's Dawn Of A Dark Day in Purcellville, Virginia with Outer Heaven and Foehammer next month as well as Graveland Fest in Hollandscheveld, The Netherlands in May marking the band's first-ever European performance. Stand by for additional live shows to be announced in the coming weeks.
HORRENDOUS:
1/26/2019 Adroit Theory Brewing Company – Purcellville, VA [info] w/ Outer Heaven, Foehammer
5/11/2019 Graveland Festival – Hollandscheveld, NL [info]
When HORRENDOUS formed in 2009, the band's three founding members attended the same university and were obsessed with old school death metal. Driven by a desire to capture and rekindle the mystique of an already bygone era in the history of metal, the Americans fused elements from both sides of the Atlantic into a cohesive sonic landscape, which resulted in the Sweet Blasphemies demo.The demo kindled a fire of early interest and the blaze swept fast beyond their home in South Carolina with HORRENDOUS being picked up by their first label, which led to the release of the band's debut full-length, 2012's The Chills. With growing confidence and progression as musicians, HORRENDOUS began to expand upon the traditional death metal formula, conjuring a bolder, more sophisticated sound from disparate elements beyond the limitations of any genre. This lead to 2014's Ecdysis and, after relocating to Philadelphia, Pennsylvania, 2015's Anareta. The latter scored an impressive 24/50 in Terrorizer's Album Of The Year list, as well as making it into the top lists of US magazines such as Stereogum, Spin, Decibel, and many more. Each successive record marked a new step in the evolution of the band and carried them further on their adventurous journey of musical awakening and 2018 welcomes Idol.
"The outfit's latest exercise in musical excellence puts the 'pro' in progressive death metal." — Decibel
"…[Idol] establishes the band as an official force in the metal world who've outgrown and out-played their initial splash in contemporary death metal." — Revolver
"In truth, it's probably been thirty years since a group delivered riffs that sounded this fresh and free from a storied musical history." — PopMatters
"…a beautiful record not just in its tranquil moments (the gorgeous interlude 'Threnody') but also in its sophisticated compositions." — Pitchfork
"Idol is about the existential plight of wandering humans and what they build up in their minds to worship. This is a fitting soundtrack." — New Noise
"The songs are engaging and hard-hitting throughout, the performances are fantastic, and the production is close to perfect for this brand of death metal… An excellent release." — Heavy Blog Is Heavy
"…death metal had a hell of a year, but no death metal album this year is quite as spectacular as Idol." — Treble
"Dynamic, explosive, and just so bloody good. With so many death metal records to choose from this year, HORRENDOUS stand out from the bunch." — Heaviest Of Art
"As long as HORRENDOUS keeps delivering albums as infinitely listenable and engrossing as Idol, it's going to be really great watching them wield that machete." — Last Rites
"Idol is the album where HORRENDOUS really set out to leave their mark on music history… Idol sees HORRENDOUS aiming to find a sound they can call their own, and getting it right." — Invisible Oranges
"There is no question that this band is pushing themselves to the pinnacle of their art. …HORRENDOUS have easily topped all that has come before." — Meta Trenches
HORRENDOUS:
Damian Herring – guitar, vocals
Jamie Knox -drums
Matt Knox – guitar, vocals
Alex Kulick – bass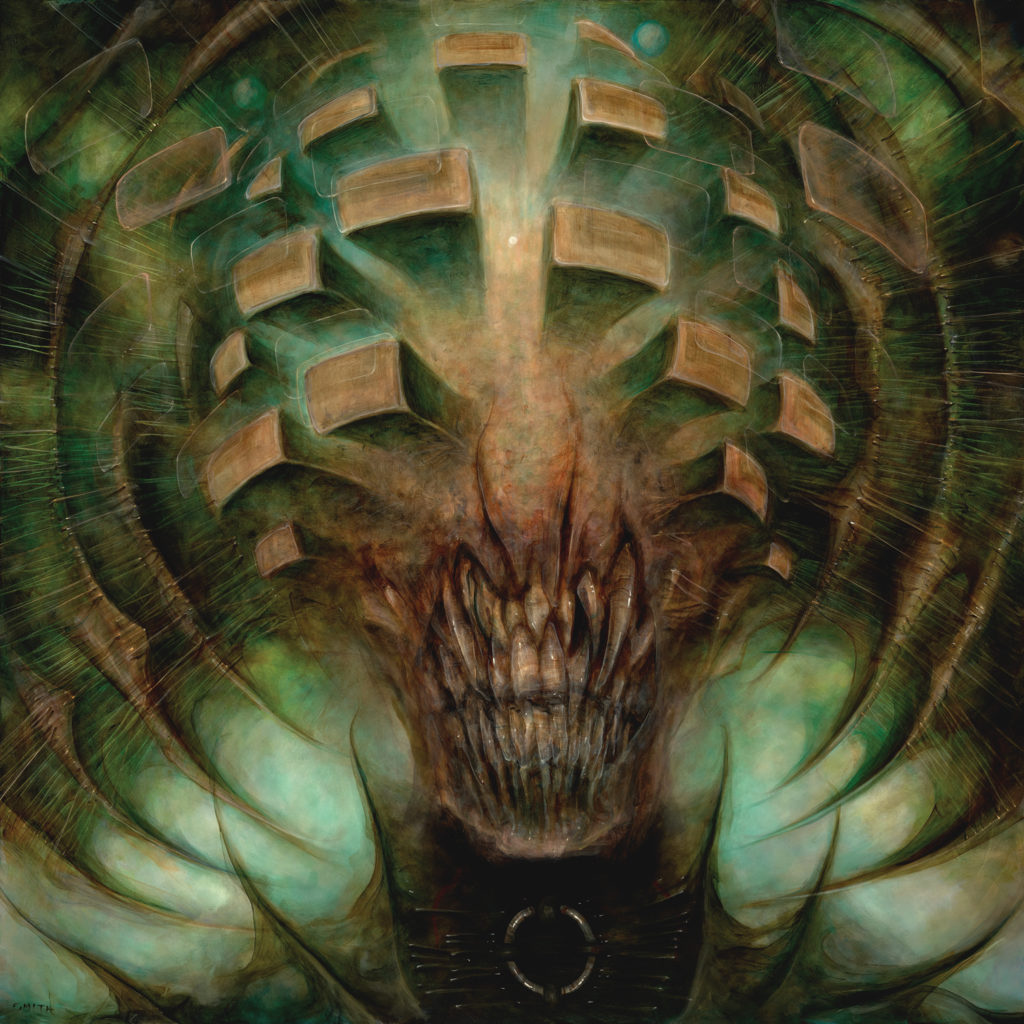 http://www.facebook.com/HorrendousDeathMetal/
http://www.season-of-mist.com
http://www.facebook.com/seasonofmistofficial
https://www.instagram.com/seasonofmistofficial
http://twitter.com/SeasonofMist