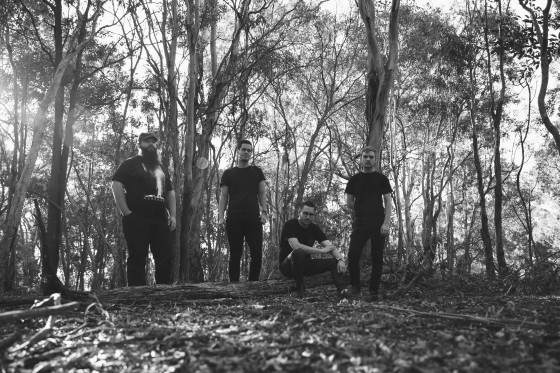 Cloak Of Ash is the awe-inspiring new studio offering from Australian atmospheric black metal alchemists, HOPE DRONE. Manifesting a soul-ripping sound of forlorn isolation and despair with each of its seven tracks, HOPE DRONE's panicked, poignant atmospheres and uncompromising heaviness are at once dynamic and textured. Reminiscent of the lush, lonely resonance of bands like Vattnet Viskar, Wolves In The Throne Room, Woods Of Desolation and Altar Of Plagues, HOPE DRONE paints a soundscape that's nihilistic and doomed yet with a tangible calm among the chaos. The light at the end of the proverbial tunnel…
In an early impression of the offering, Headbanger Reviews gives Cloak Of Ash, "a thousand thumbs up," furthering, "As a strike of absolute brilliance that I did not see coming, HOPE DRONE's upcoming album Cloak Of Ash is a seven-track piece of atmospheric black metal mixed with sludge metal that fans will be completely blown the fuck away…Each track off of Cloak Of Ash is a roller coaster of complexity… a fabulous album both in terms of the sound alone and the depth of the lyrics… an absolute must for any fans of the genre." In a 4/5 score Heavy Blog Is Heavy calls Cloak Of Ash, "a great record in its own right. HOPE DRONE might not be thinking outside of the box for much of Cloak Of Ash, but by the end of the record, you'll be inside of that box, curled up and crying in the fetal position. This group's skill in crafting these seven movements of whirring desire is something that can't be shaken." Noisey notes of the record, "It's a very modern sound, and wholly unlike the usual blasphemous black/death that usually comes merauding out of the Antipodes. I could see these guys on tour with The Atlas Moth, or Tombs, or even Thou – and in 2015, that ain't a bad place to be." Adds The Sonic Sensory in a 4.1/5 rating, "Cloak Of Ash is a long album (seventy-seven minutes), so you are going to need plenty of patience to persevere with the full experience; but it's that experience that HOPE DRONE are imploring you have. There are reference points here to guide you towards their world, but it is not a black and white excursion, the light and melody can be unearthed at moments like the earth shattering ambient climax to 'The Waves Forever Shatter Upon Our Shores,' with each listen you can expose more and more."
Following teasers from Noisey and Cvlt Nation, today Decibel Magazine delivers the violently meditative sounds of Cloak Of Ash in full for public appreciation calling the record "a relentless monsoon of heart-rending black metal."
Australian HOPE DRONE fans will get the chance to catch the band live later this Summer on a short run of live dates with additional performances to be announced in the coming weeks.
HOPE DRONE:
7/31/2015 Crowbar – Brisbane, AU
8/01/2015 Roxbury Hotel – Sydney, AU
8/02/2015 Black Wire Records – Sydney, AU
8/08/2015 The Old Bar – Melbourne, AU
8/23/2015 Crowbar – Brisbane, AU
A name derived from a Godspeed You! Black Emperor song, HOPE DRONE was forged in 2011 and have since released one demo, From Mimas To Phoebe, in 2012, and their self-titled, Sanford Parker-mixed LP in 2013. Cloak Of Ash was captured by Christopher Brownbill (Idylls, Throes, Coffin Birth) at Wavelength Studios and Underground Audio in Brisbane, Australia, mixed by Brownbill and the band (also at Wavelength Studios), and mastered by Brad Boatright (Yob, High On Fire, Integrity) at Audiosiege in Portland, Oregon.
Cloak Of Ash will come available on CD, double LP and digitally via Relapse Records on July 24th, 2015. Physical preorders are currently available at THIS LOCATION. For digital preorders, point your browser HERE.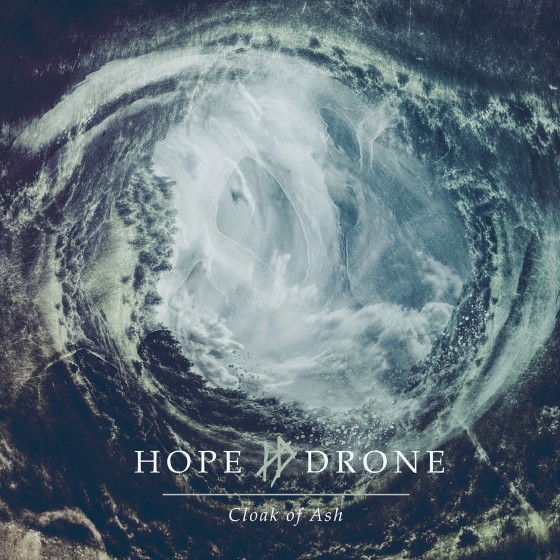 http://www.facebook.com/HopeDrone
http://www.hopedrone.bandcamp.com
http://www.relapse.com
http://www.relapserecords.bandcamp.com
http://www.facebook.com/RelapseRecords