photos by Pedro Almeida
BrooklynVegan is now hosting the exclusive premiere of a video for "Miasmas Onanizantes," the new single from Portuguese death/grindcore icons HOLOCAUSTO CANIBAL. The band's impending sixth album Crueza Ferina, is nearing release at the end of the month through Selfmadegod Records.
HOLOCAUSTO CANIBAL is unanimously considered to be one of the most unique and well known Portuguese extreme bands. Crueza Ferina delivers nineteen tracks of brutal death metal/grindcore at its best. Produced and engineered by João Ribeiro, Crueza Ferina's drums were recorded at Rec'n'Roll Studios, the guitars and bass were recorded at 808 Studios, and the vocals were recorded at Estúdio 55. The album was mixed by João Ribeiro at Estúdio 55, mastered by Brad Boatright at Audiosiege (Nails, Obituary, Necrot, Torche, Ulcerate), with photography by Rui Pires as the cover artwork.
The album's second single, "Miasmas Onanizantes" is song number seventeen in Crueza Ferina's massive nineteen-track arsenal. The video for the song was directed by the band's friend Guilherme Henriques, who also shot videos for Belphegor, Malevolent Creation, Moonspell and many other acts. The video has been produced and released in cooperation with Circuito Malmandado, a Portuguese free digital media platform created with the purpose of promoting Portugal's independent music scene.
HOLOCAUSTO CANIBAL drummer Diogo P. States, "We strongly believe that less is more, that's why we choose one of the shortest songs for the clip. The sheer brutality and blunt nature of this song makes it the perfect audiovisual blow to the senses. We are unconventional and a short clip will surely leave many listeners wondering what hit them."
Experience the whirlwind video experience of HOLOCAUSTO CANIBAL's "Miasmas Onanizantes" first at BrooklynVegan RIGHT HERE.
Crueza Ferina will see release on CD and digital platforms via Selfmadegod Records on May 27th. Find preorders and stream lead single "Êxodo Mortuoso" – which features a guest guitar solo by Bob Vigna of Immolation – at Bandcamp HERE, and physical options at the label webshop HERE.
Watch for additional audio precursors from the album to post over the weeks ahead.
Hailing from Porto, Portugal, HOLOCAUSTO CANIBAL has been a force to be reckoned with since 1997. The band has travelled through more European countries that you can think of and crossed the Atlantic for extensive tours in Brazil and the USA. The audience span reaches the depths of the most obscure venues to the highlights of mainstream art exhibitions and national TV in a unique case of success, longevity, notoriety, and proficiency in extreme music and performances. The band has been featured in eight television reports about extreme music, broadcasted in prime time by ten different TV stations, a unique case concerning extreme music from Portugal, besides being also the only metal band that had been featured in an episode of Big Brother.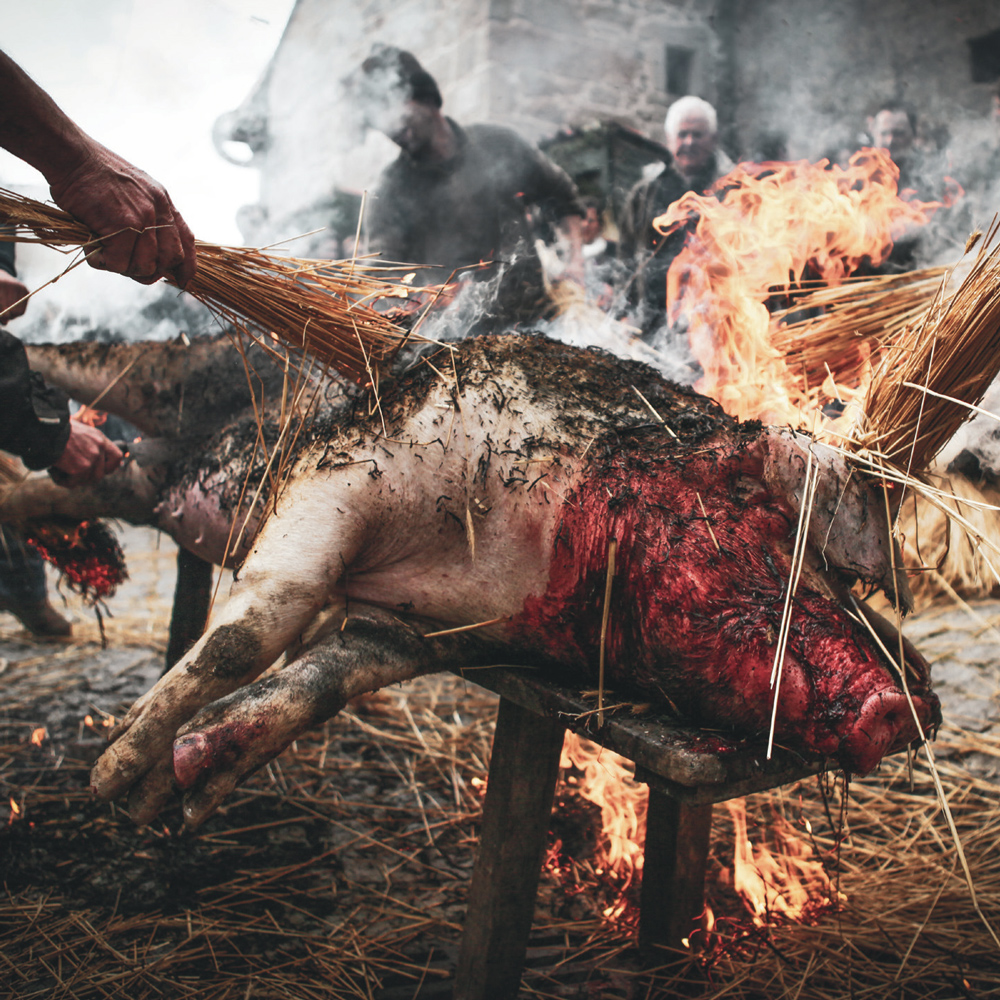 https://www.facebook.com/hcgore
https://www.instagram.com/holocaustocanibal
http://holocaustocanibal.bandcamp.com
https://www.youtube.com/user/Dispareunia
https://www.selfmadegod.com
https://www.facebook.com/selfmadegod
https://www.selfmadegod.bandcamp.com
https://www.instagram.com/selfmadegod_records
https://www.soundcloud.com/selfmadegodrecords
https://www.youtube.com/user/SelfmadegodRecords