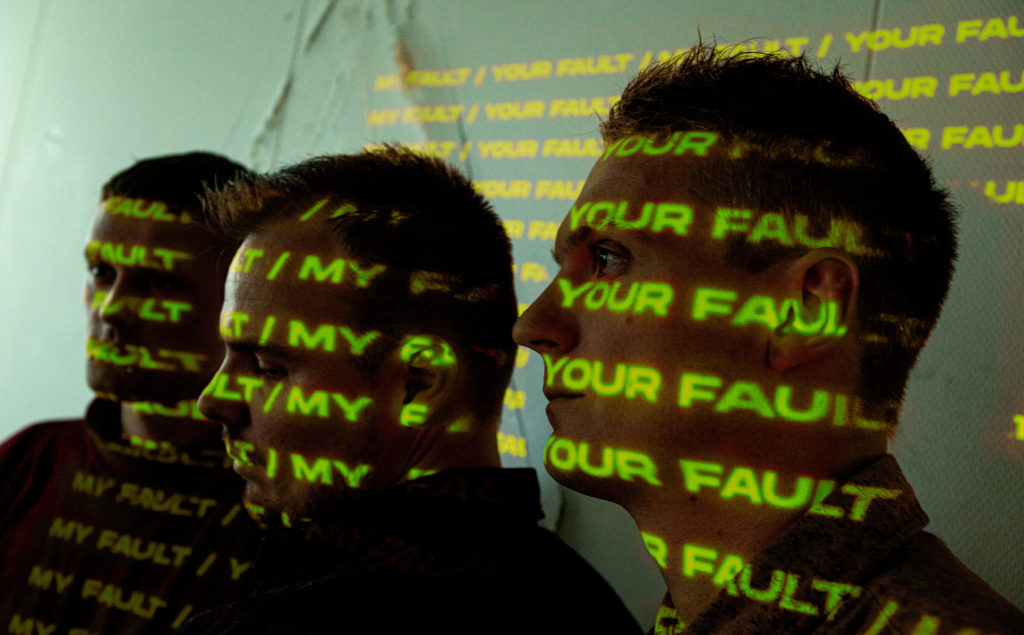 photo by Malte Riis
New Noise Magazine is hosting the advance stream of Alterer, a remix album of the 2021 Stumbling Through The Walls LP by Danish progressive noise rock act HIRAKI, on the eve of the record's release through Nefarious Industries.
Alterer features reworkings from ten artists who stem from a wide and varied array of musical backgrounds but have been selected by HIRAKI because of their superb ears and skills within sound transformation. The compilation is a nonprofit project brought to life by Solidarity Reworks, a new venture by visual artist, multi-instrumentalist, and HIRAKI vocalist Jon Gotlev (noheroes.dk). The project brings together artists and cultural activism in a nonprofit creative collective. The outcome is super limited edition music reworks and apparel – all in favor of a good cause that deserves more attention.
Among the contributing artists are friends from exquisite hardcore acts such as LLNN, Hexis, and Eyes. But the list also boasts of renowned EDM artists such as MirrorSHIP and Malou Mørkeberg. The Danish masters of art-pop KH Marie have even translated and re-sung all of the vocals for their version of "Wonderhunt."
The feature at New Noise, in addition to the advance stream of the record, features a track-by-track breakdown of the album with quotes and statements from each of the contributing artists involved in reworking the songs for Alterer.
Stream HIRAKI's Alterer and read the track-by-track breakdown of the album now at New Noise Magazine RIGHT HERE.
Alterer will see release on randomly mixed colored vinyl, hand assembled by HIRAKI, limited to 200 unique records. All profits from the vinyl sales benefit MSF / Doctors Without Borders (msf.org). Alterer will see release tomorrow, Friday, May 13th. Find preorders for the vinyl and all digital platforms at the Nefarious Industries webshop HERE.
https://www.facebook.com/HIRAKIband
https://hirakiband.bandcamp.com
https://www.instagram.com/hirakiband
https://nefariousindustries.com
https://nefariousindustries.bandcamp.com
https://facebook.com/nefariousIndustries
https://instagram.com/nefarious_industries
https://twitter.com/nefariousInd