Fans of Denver thrashers HAVOK are beginning to feel the growing excitement for the approaching North American release date of the band's third full-length, Unnatural Selection. The album's lead single, "Give Me Liberty… Or Give Me Death," impacted metal radio earlier this week; the only single to land on CMJ's Loud Rock "Most Added" report. Sirius/XM Radio plus Syracuse's WAQX, Baltimore's WIYY, and Northern New Jersey metal powerhouse WSOU, among others, are a few of the key early supporters of the single.
To celebrate, Candlelight Records today makes "Give Me Liberty…Or Give Me Death" available as a free download at the label's official Bandcamp page. The topical thrash anthem delivers the young band's classic thrash and old-school metal sound.
To download click HERE. All available titles at Candlelight's Bandcamp are available at a 15% discount through midnight June 3. The code to enter on check out is GiveMeCandlelight.
Currently touring Europe with Suffocation and Cephalic Carnage, HAVOK will kick off North American touring just after the June 25 release of Unnatural Selection. Set to begin July 22, the headlining tour will see the four-piece journey through the southern states, travelling up the eastern seaboard before making their debut performance at Montreal's annual Heavy MTL festival on August 11.
Special preorder bundles of Unnatural Selection are now available via the band's official webstore. All bundle customers will be automatically entered into a golden ticket contest; one winner will be picked at random to receive an autographed Charvel Guitar and one of everything in the current HAVOK merch store. Candlelight Records will launch a vinyl preorder in the coming weeks. Visit the label's official Facebook page or follow the label via Twitter (@candlelightusa) for official details.
Produced by Terry Date (Pantera, Overkill, Deftones) and mastered by James Murphy (Testament, Death, Disincarnate), Unnatural Selection bears a far more mature collection of songs when compared to Burn (2009), and Time Is Up (2011). HAVOK has truly hit their mark with a sound that will please fans new and old. The album features ten new songs, including the band's rendition of Black Sabbath classic "Children of the Grave."
Confirmed dates on the band's headline tour plus three special Denver-area performances (a copy of Unnatural Selection included with ticket purchase) are below.
HAVOK:
6/21/2013 Marquis Theatre – Denver, CO (release show)
6/22/2013 Black Sheep – Colorado Springs, CO (release show)
6/23/2013 Aggie Theater – Ft. Collins, CO (release show)
6/29/2013 Rock Al Parque – Bogota, Colombia w/ Cannibal Corpse (NEW SHOW)
7/22/2013 Launchpad – Albuquerque, NM
7/24/2013 Chameleon Room – Oklahoma City, OK
7/25/2013 Three Links – Dallas, TX
7/26/2013 Dirty Dog – Austin, TX
7/27/2013 Zero's – Corpus Christi, TX
7/28/2013 Fitzgerald's – Houston, TX
7/29/2013 Siberia – New Orleans, LA
8/01/2013 Orpheum Theater – Tampa, FL
8/02/2013 Back Booth – Orlando, FL
8/03/2013 Ground Zero – Spartanburg, SC
8/04/2013 Blue Fox – Winchester, VA
8/05/2013 Empire – Springfield, VA
8/06/2013 Mojo 13 – Wilmington, DE
8/07/2013 Saint Vitus – Brooklyn, NY
8/08/2013 Church of Boston – Boston, MA
8/09/2013 Backstage at Champs – Trenton, NJ
8/11/2013 Heavy Mtl – Montreal, QC
8/12/2013 Opera House – Toronto, ON (w/Finntroll – NEW SHOW)
8/14/2013 Peabody's, Cleveland, OH (NEW SHOW)
8/16/2013 Vaudeville Mews – Des Moines, IA
8/17/2013 Riot Room – Kansas City, MO
HAVOK is guitarist/vocalist David Sanchez, bassist Mike Leon, guitarist Reece Scruggs, and drummer Pete Webber. The band uses/endorses ESP Guitars, Charvel Guitars, EMG Pickups, Ernie Ball, Peavy Amplification, Pearl Drums, Trick Drums, and Sabian Cymbals.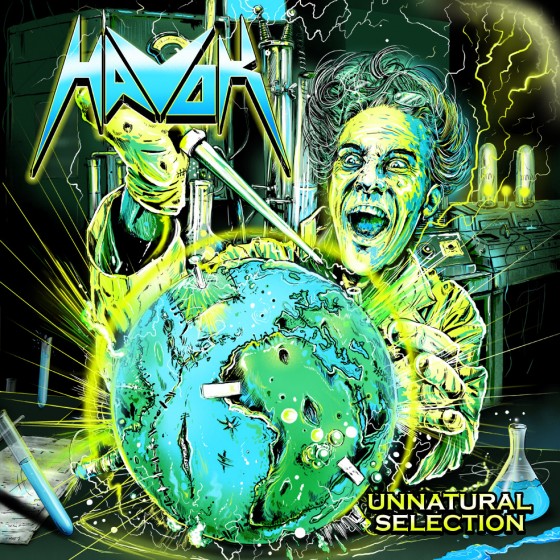 http://www.facebook.com/HavokOfficial
http://candlelightrecordsusa.com