Denver thrashers HAVOK today announce their first headlining tour of North America. Dates are set to commence July 22 and will see the band journey through the southern states, travelling up the eastern seaboard before making their debut performance at Montreal's annual Heavy MTL festival on August 11. The tour will be in support of their forthcoming new album, Unnatural Selection, set for release June 25.
Reported last week, Unnatural Selection, the band's third full-length album for Candlelight Records, was produced by guitarist David Sanchez and mixed by Terry Date (Pantera, Overkill, Deftones). The album features original artwork from Polish illustrator Rafal Wechterowicz (Slayer, Mastodon) and was mastered by James Murphy (Aborted, World Under Blood, Abigail Williams). Lead single, "Give Me Liberty… Or Give Me Death," is set to impact Loud Rock/Metal Radio May 27. The topical thrash anthem delivers the young band's classic thrash and old school metal sound.
Candlelight Records launched the CD-only pre-order last week at the label's official webstore HERE. The band has launched exclusive bundle packages via their official store. All bundle customers will be entered to win a golden ticket contest. One winner will be picked at random and will receive an autographed Charvel guitar, and one of everything in the HAVOK merch store. Go HERE for further details.
Currently on tour in Europe alongside Suffocation and Cephalic Carnage, HAVOK's headlining tour follows their recently announced trilogy of release performances. Tickets are on sale now at venue box offices and companion ticket agencies. A copy of Unnatural Selection will be included with ticket purchases to June Colorado shows. For a full list of dates on their European tour visit the band's official Facebook page HERE.
HAVOK, called "the finest thrash band in existence" by PopDose, released their full-length debut, Burn, in 2009. Time Is Up would follow in 2011. "HAVOK have hit their stride," said Decibel Magazine. "HAVOK is everything that is great about thrash," added Terrorizer. In 2012, the band released their EP Point of No Return; videos for the EP's two original songs were released earlier this year. The videos have had over 200,000 views since release. The band plans three new videos for Unnatural Selection; details forthcoming. Confirmed HAVOK dates at press time are included below.
HAVOK:
6/21/2013 Marquis Theatre – Denver, CO (release show)
6/22/2013 Black Sheep – Colorado Springs, CO (release show)
6/23/2013 Aggie Theater – Ft. Collins, CO (release show)
7/22/2013 Launchpad – Albuquerque, NM
7/24/2013 Chameleon Room – Oklahoma City, OK
7/25/2013 Three Links – Dallas, TX
7/26/2013 Dirty Dog – Austin, TX
7/27/2013 Zero's – Corpus Christi, TX
7/28/2013 Fitzgerald's – Houston, TX
7/29/2013 Siberia – New Orleans, LA
8/01/2013 Orpheum Theater – Tampa, FL
8/02/2013 Back Booth – Orlando, FL
8/03/2013 Ground Zero – Spartanburg, SC
8/04/2013 Blue Fox – Winchester, VA
8/05/2013 Empire – Springfield, VA
8/06/2013 Mojo 13 – Wilmington, DE
8/07/2013 Saint Vitus – Brooklyn, NY
8/08/2013 Church of Boston – Boston, MA
8/09/2013 Backstage at Champs – Trenton, NJ
8/11/2013 Heavy Mtl – Montreal, QC
8/16/2013 Vaudeville Mews – Des Moines, IA
8/17/2013 Riot Room – Kansas City, MO
HAVOK is guitarist/vocalist David Sanchez, bassist Mike Leon, guitarist Reece Scruggs, and drummer Pete Webber. The band uses/endorses ESP Guitars, Charvel Guitars, EMG Pickups, Ernie Ball, Peavy Amplification, Pearl Drums, Trick Drums, and Sabian Cymbals.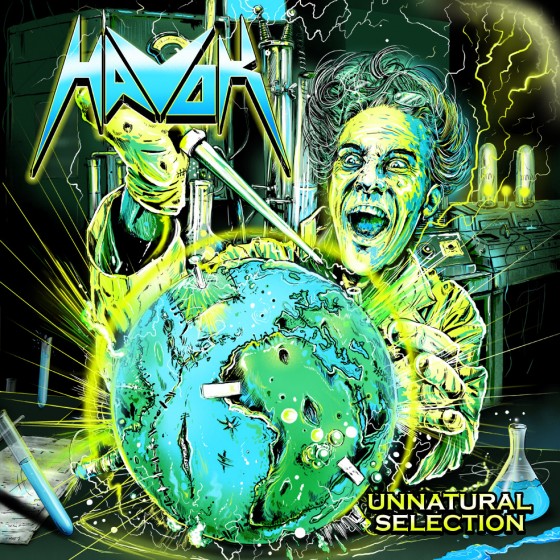 http://www.facebook.com/HavokOfficial
http://candlelightrecordsusa.com