[photo by Syx Langemann]
The members of Canadian doom and groove outfit, GYPSY CHIEF GOLIATH, have approved the first batch of their new Black Samura(IPA). Forged by Craft Heads from the band's hometown of Windsor, Ontario, the new brew will be released to the public through a local bar in their Windsor hometown area as well as through Canadian adult beverage outlets in the weeks ahead.
Following the April release of their third album, Citizens Of Nowhere, through Pitch Black Records, GYPSY CHIEF GOLIATH will now focus on an upcoming vinyl version of the album in the coming months, as they begin touring with more widespread live dates throughout Canada and the US currently in the plotting stages for late Summer and early Fall. Stand by for a barrage of new tour dates to be released shortly. In the meantime, the band continues to play locally, with a show in Toronto this Friday, June 24th, celebrating the twenty-fifth anniversary of the Bovine Sex Club.
Ontario's GYPSY CHIEF GOLIATH unloads their own signature brand of triple-guitar-amplified, harmonica-infused. fist-pumping, stoner/fuzz metal, which is at its prime thus far on their third full-length album. Proudly declaring their affection for that good old warm sound, the band went completely analogue on Citizens Of Nowhere, recording on reel to reel tape at Sharktank Studios in Windsor. The follow-up to their New Machines Of The Night (Pitch Black Records, 2013) which received numerous praises worldwide, including the #4 spot in Revolver Magazine's online readers poll for album of the week as well as charting #15 on the CMJ Loud Charts, Citizens Of Nowhere is an album that truly "reels" the listener in right from the start and the band's unique style of bluesy stoner rock/metal, which includes three guitars and a harmonica, is set to captivate audiences once again. The album boasts nearly an hour of music including a cover of the Sabbath classic "Killing Yourself To Live" as a CD bonus.
Citizens Of Nowhere is available through Pitch Black Records on CD HERE and digital download HERE.
GYPSY CHIEF GOLIATH Live:
6/24/2016 Bovine Sex Club – Toronto, ON w/ Biblical, Public Animal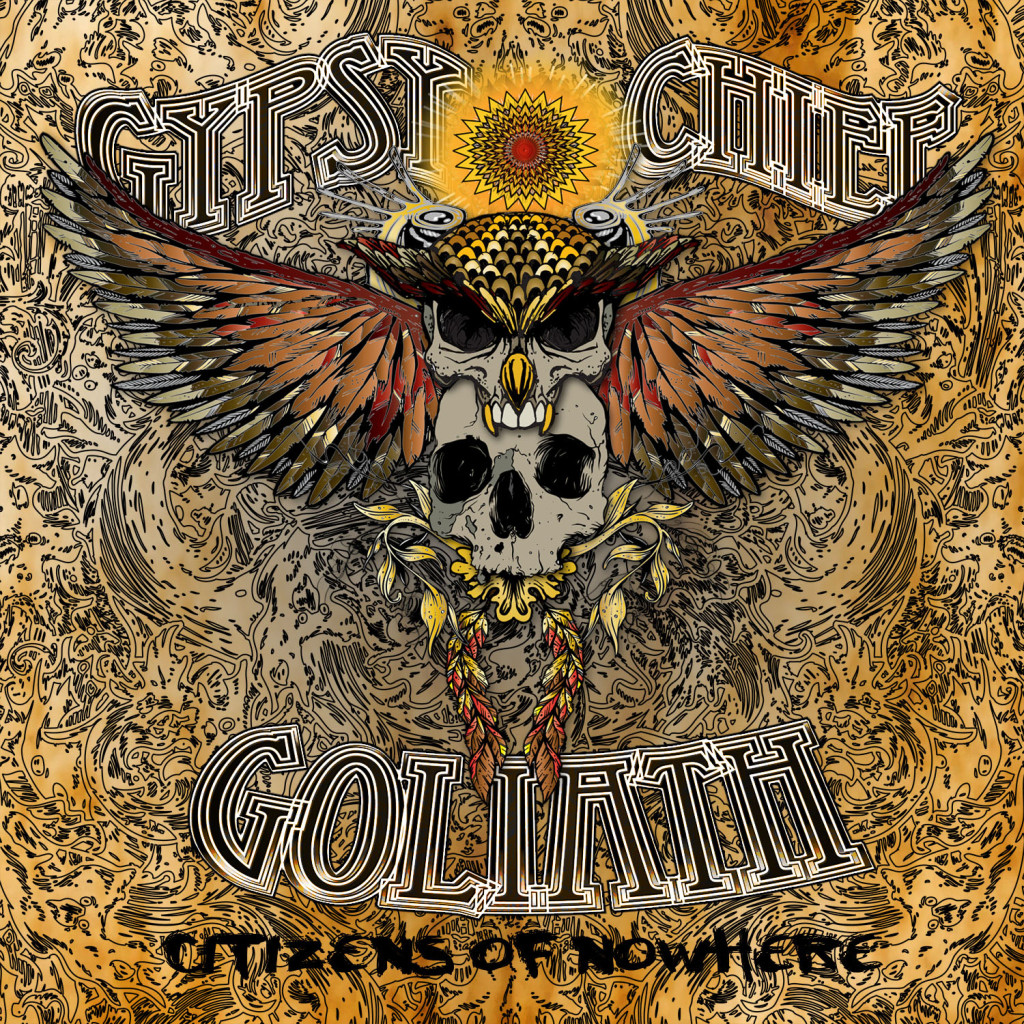 http://www.gypsychief.com
http://www.facebook.com/GypsyChiefGoliath
http://www.pitchblackrecords.com
http://pitchblackrecords.bandcamp.com