New Orleans' favorite hardcore punk misfits CLASSHOLE are prepared to kick off their long-awaited Divide & Conquer Tour 2016. Set to commence tomorrow, June 23rd and run through June 30th, the nine-date run will condemn stages in Mobile, Spartanburg, Washington DC, Baltimore, Brooklyn, Philadelphia, Cleveland, and Memphis.
CLASSHOLE, featuring within its ranks a colorful cast of volume abusers from the likes of Eyehategod, Hawg Jaw, Outlaw Order, The Mystick Krewe Of Clearlight, Mountain Of Wizard, Mangina, Tirefire, haarp, and more, released their self-titled debut via The Compound Recs in conjunction with band's own Terror Cult imprint in January. Already issued in a limited vinyl run via Terror Cult, the CD edition comes as a four-panel digipak featuring an alternate layout and lyric liner, plus bonus video footage of the band performing live in NOLA.
Classhole is out NOW via The Compound Recs. For physical orders point your browser to THIS LOCATION. For the digitals, go HERE.
CLASSHOLE:
6/23/2016 The Blind Mule – Mobile, AL
6/24/2016 Ground Zero – Spartanburg, SC
6/25/2016 The Pinch – Washington, DC
6/26/2016 The Depot – Baltimore, MD
6/27/2016 Acheron – Brooklyn, NY
6/28/2016 Kung Fu Necktie – Philadelphia, PA
6/29/2016 Now That's Class – Cleveland, OH
6/30/2016 Hi Tone – Memphis, TN
"…the tunes they churn out here are full-fledged, fast, dark, and nasty… with a murderous groove and a vocalist more used to spitting black metal brimstone than dopesick bile." – Noisey
"The music is suicidal, destructive nonchalance writhing in pain and apathy, all trapped in the same moment. CLASSHOLE have made a soundtrack to a descent into despair." – New Noise
"…sick, dirty, anarchic, caustic…." – The Examiner
"…pure, unadulterated anger…." – Rock Shock Pop
"…fifteen tracks of angry, fast-paced punk laced with old-school hardcore breakdowns… There is no poetry, no pomp and certainly no circumstance. Merely an album of raw anthems replete with sing-along aspects and curb stomping brutality. The revolution is now and the soundtrack to the black bandana faced throwing of molotov cocktails will be CLASSHOLE." – Nine Circles
CLASSHOLE:
Matt Muscle – Vocals
Gary Mader – Guitar
Grant Tom – Bass
Paul Webb – Drums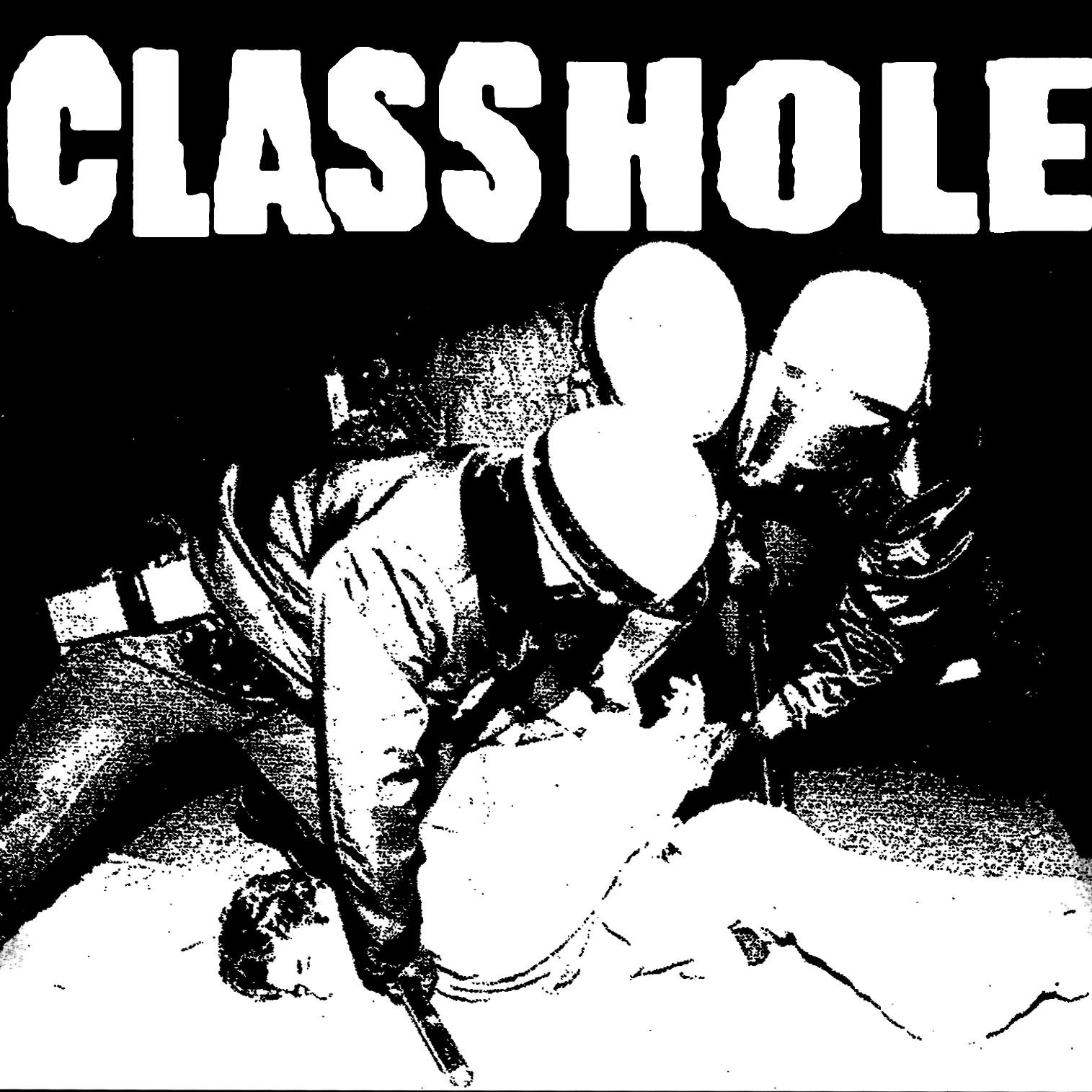 For all CLASSHOLE coverage inquiries contact liz@earsplitcompound.com.
http://www.facebook.com/Classhole
http://www.facebook.com/TheCompoundRecs
http://www.thecompoundrecs.com
http://www.thecompound.bandcamp.com
http://www.earsplitdistro.com