Vice Magazine's music blog, Noisey, has aided in the Friday the 13th release of Ensuring The Bloodline Ends Here — the debut by solo experimenter, GRIDFAILURE — as is issued through The Compound Recs.
GRIDFAILURE's Ensuring The Bloodline Ends Here bears eight movements performed, recorded, and produced entirely by David Brenner (Theologian, ex-Heidnik), who misuses a variety of guitars, basses, violins, harmonica, keyboards, electronics, chimes, drums, infusing elements of incineration, physical ailments, weather systems, faunae, and other auditory unpredictability. Layers of unorthodox instrumentation wrought with unhinged waves of vocal exploration and punishing rants formulate a biomechanical mistake neither man or nature want to claim.
Noisey has featured the entire demoralizing GRIDFAILURE debut as the album sees its appropriate Friday the 13th street date, offering, "With unrelated tracks layered over each other, skeletal compositions take horrifying shape and become dense nightmares of warped instruments, disintegrating static, and shifting tones that more closely resemble howling wind than actual music… Utilizing everything from decaying electronics to violins and harmonica, GRIDFAILURE manages to fuse the familiar and the foreign in a way that is more likely to cause listeners to clench their jaw than to nod their heads."
Stream Ensuring The Bloodline Ends Here at Noisey at THIS LOCATION.
Ensuring The Bloodline Ends Here is available TODAY, Friday the 13th, in an eco-wallet CD and through all digital platforms via the Earsplit label faction, The Compound Recs. Physical Orders receive free GRIDFAILURE paraphernalia HERE, and digital-seeking patrons can get their fix HERE.
Disturbing new reports claim that the full-length follow-up to Ensuring The Bloodline Ends Here is already metastasizing at an alarming rate, with a release before Autumn imminent. Additional perpetrators are joining the solo madman in his latest rounds of experimentation, which will also yield collaborative and split releases with a variety of acts in the coming months. The cult will expand into the live setting in the putrid Summer months as well.
Of GRIDFAILURE's Ensuring The Bloodline Ends Here, No Clean Singing talks of, "Wisps of eerie, hypnotic, melodic tones loop beneath the swirling moans and shrieks of phantasms and the cries of lost souls, along with flickering spasms of electronics. The volume ebbs and flows as if that horde of ghostly entities were approaching and then retreating. The experience is both disturbing and trance-inducing." The Monolith writes, "Ensuring the Bloodline Ends Here sounds like Godflesh trapped down a mine shaft, but it's a little more constructed than typical thirty-minute ambient compositions. Drone fans will identify with the atmospheres and the immersive soundscapes; an obvious comparison is Sunn O))), whose followers will find this a little more controlled and precise. Unsettling and confrontational…" Svbterranean categorizes the output as, "torturous, haunting soundscapes that fill the listener with a pervasive sense of dread," and appropriately themed with the album's Friday The 13th release, Sorrow Eternal labels GRIDFAILURE's output at, "a buzz that would seem right at home accompanying Jason Voorhees. It's a droning soundscape that you can feel as much as you can hear it." Wonderbox Metal unloads, "Upon pressing play the music takes you off into its dark world of urban blight and catastrophic end times, lulling you with electronic whispers and static cries, urging you to leave the real world behind and delve into the underworld of decaying cities and forgotten industrialization. This, along with the recent monstrous collaboration between Boris and Merzbow, has restored some of my faith in what is, for me, a very hit-or-miss genre."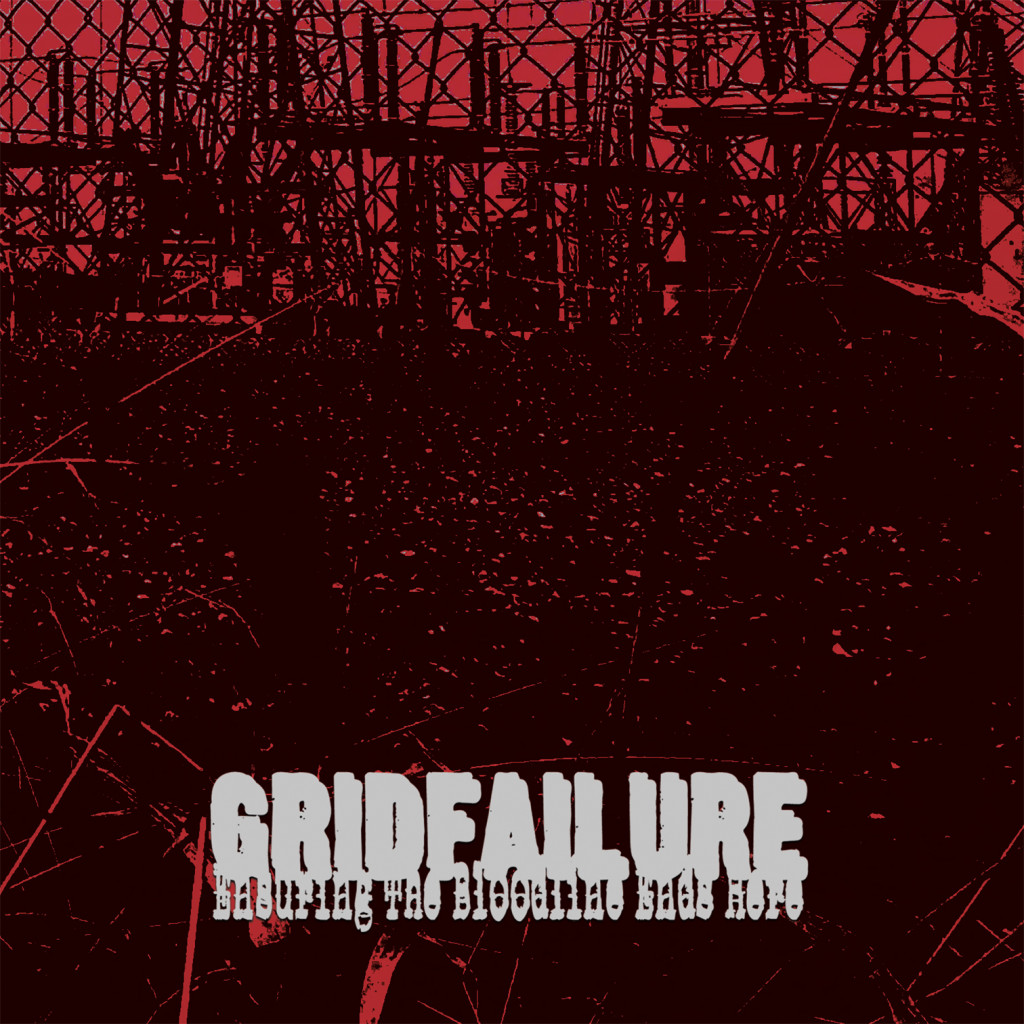 For review copies of Ensuring The Bloodline Ends Here and coverage of GRIDFAILURE contact liz@earsplitcompound.com.
http://www.facebook.com/gridfailure
http://www.gridfailure.bandcamp.com
https://twitter.com/GRIDFAILURE
http://www.thecompoundrecs.com
http://www.facebook.com/thecompoundrecs
http://www.thecompound.bandcamp.com
http://www.earsplitdistro.com