[photo by Tim Semega]
"Straw Man" is the brutal new single from Pittsburgh-based hardcore/death metal outfit, ETERNAL SLEEP, culled from the band's forthcoming The Emptiness Of… debut LP, due out next week through Closed Casket Activities. The new song comes thundering into the public domain through an exclusive premiere with Decibel Magazine, who includes a segment of their new review of the album: "If you, like no one ever, have wondered what '90s metallic hardcore would sound like through the dual filter of grunge and 'holy terror' hardcore, ETERNAL SLEEP is here to field questions and offer a primer on this unusual combination."
Tune in to ETERNAL SLEEP's "Straw Man" at Decibel RIGHT HERE.
ETERNAL SLEEP's The Emptiness Of… delivers ten songs spanning a wide array of metallic hardcore and grungy metal, concentrated into a bruising, groove-fueled attack, recorded at Bricktop Studio with Andy Nelson (Harm's Way, Weekend Nachos, Dead In The Dirt) and mastered by Brad Boatright at Audiosiege (Nails, Obituary, Integrity). See the previously released video for "Flesh/Blood" at Revolver Magazine RIGHT HERE, and stream "Red Herring" at Lambgoat HERE.
Closed Casket Activities will release The Emptiness Of… on all digital platforms and on 12″ color vinyl May 20th; preorders can be found HERE.
ETERNAL SLEEP will join Nails, Full Of Hell, and God's Hate on tour in June with shows in Chicago, Detroit, Toronto, Montreal, Boston, New York, Philadelphia, Baltimore, and Richmond confirmed. The band has also just confirmed a subsequent headlining tour, picking up right at the tail end of the Nails tour, taking the band out through the West Coast and back between June 27th and July 10th, with support from their cohorts in Blistered for the trek. Later in the Summer, ETERNAL SLEEP will play This Is Hardcore in Philadelphia, confirmed to share the stage with Integrity, Ringworm, Nails, Full Of Hell, and more on Friday, August 5th.
ETERNAL SLEEP Tour Dates:
6/17/2016 The Empty Bottle – Chicago, IL w/ Nails, Full Of Hell, God's Hate
6/18/2016 The Loving Touch – Detroit, MI w/ Nails, Full Of Hell, God's Hate
6/19/2016 Hard Luck – Toronto, ON w/ Nails, Full Of Hell, God's Hate
6/20/2016 Les Foufounes Electriques – Montreal, QC w/ Nails, Full Of Hell, God's Hate
6/21/2016 Middle East – Boston, MA w/ Nails, Full Of Hell, God's Hate
6/22/2016 Marlin Room at Webster Hall – New York, NY w/ Nails, Full Of Hell, God's Hate
6/23/2016 Underground Arts – Philadelphia, PA w/ Nails, Full Of Hell, God's Hate
6/24/2016 Ottobar – Baltimore, MD w/ Nails, Full Of Hell, God's Hate
6/25/2016 Strange Matter – Richmond, VA w/ Nails, Full Of Hell, God's Hate
6/27/2016 High Note – Birmingham, AL
6/28/2016 Walters – Houston, TX w/ Blistered
6/29/2016 TBA – San Antonio, TX w/ Blistered
7/01/2016 51 West – Tempe, AZ w/ Blistered
7/02/2016 Programme HQ – Fullerton, CA w/ Blistered
7/03/2016 The Industry – Chula Vista, CA w/ Blistered
7/05/2016 Union – Los Angeles, CA w/ Blistered
7/06/2016 Oakland Metro – Oakland, CA w/ Blistered
7/08/2016 Moon Room – Denver, CO w/ Blistered
7/09/2016 house show – Columbia, MO w/ Blistered
7/10/2016 Northside Yacht Club – Cincinnati, OH w/ Blistered
8/05/2016 Electric Factory – Philadelphia, PA @ This Is Hardcore w/ Integrity, Ringworm, Nails [info]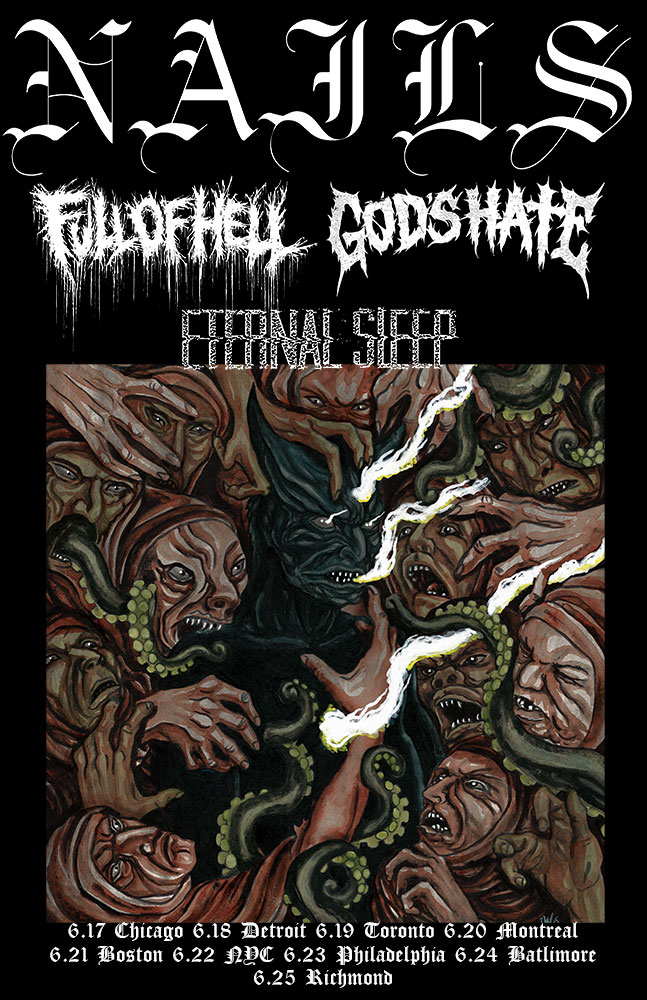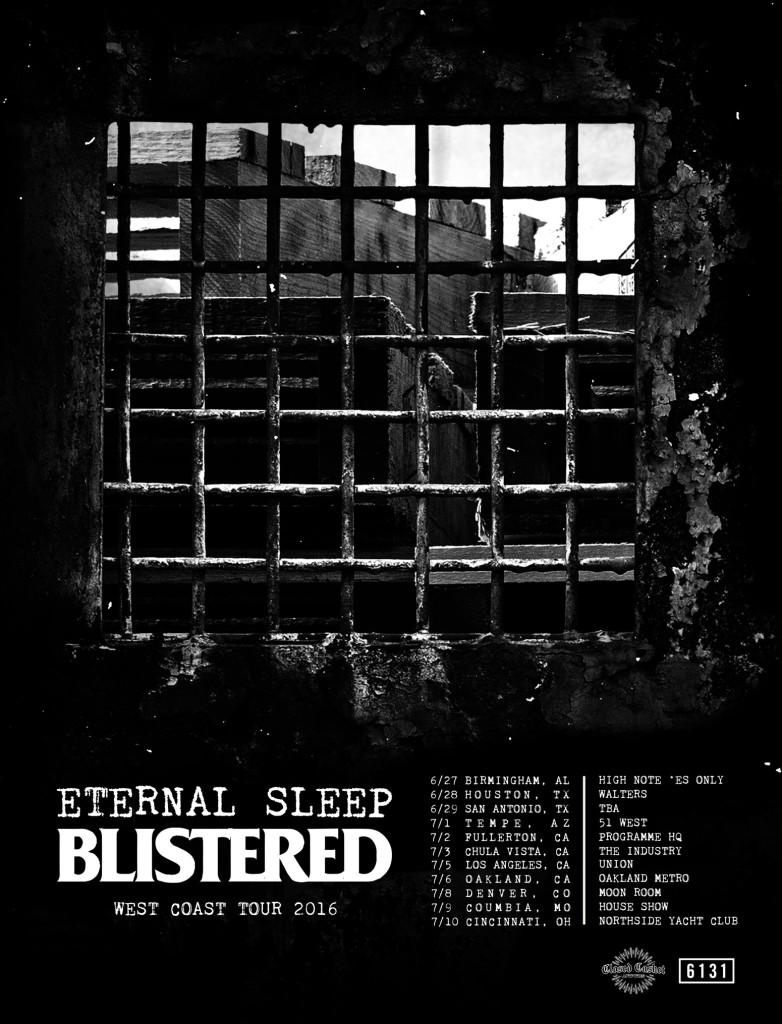 http://www.facebook.com/eternalsleephc
http://www.eternalsleephc.bandcamp.com
http://www.closedcasketactivities.com
http://www.closedcasketactivities.bandcamp.com
http://www.facebook.com/closedcasketactivities
http://www.twitter.com/closedcasketact