In conjunction with today's release of Kuebiko, the long awaited new full-length from Finnish death metal culprits, GLORIA MORTI, Revolver Magazine unveils the official video companion to eighth track, "Executioner."
"Executioner is a song about the dualism of doing something that has a negative net effect in the world," reveals guitarist Juho Räihä. "Good and bad are just our evaluations of a deed from our perspective. A terrorist, for instance, sees his acts as divinely mandated and inherently good, while the rest of the world sees the same act as evil. It all comes down to perspective and thus enables people to do evil things. This point is wrapped up in a story about an executioner who is just following orders, and thus doesn't do bad from his own perspective. All atrocities are done with 'good intentions.'"
Adds drummer Kauko Kuusisalo, "'Executioner' is definitely the most epic song on the album together with the final track. Once again, guitar melodies play a significant role in the song and there's actually a solo which is not that common for us. After the intro, the song starts to roll really smoothly until the 'grand finale,' the final riff/part of the song, which in my opinion is one of the greatest moments in GLORIA MORTI history." The video was filmed by Valtteri Hirvonen and OneManArmy. Production and editing was done by OneManArmy and it was filmed at Deep Noise Studios."

Witness "Executioner," now playing at Revolver, at THIS LOCATION.
And don't miss "The Foul Stench Of Vomiting Blood," still streaming at No Clean Singing, at THIS LOCATION as well as "Josef Fritzl" still pulverizing the Deciblog at THIS LOCATION.
Kuebiko is out TODAY via Willowtip Records. To order, go HERE.
With Kuebiko, GLORIA MORTI is back with another solid slice of confrontational Finnish death metal, the band expertly blending thrash, melodic, and black metal, and surreal atmospheric elements into their sound, like a wrecking-ball sound that is reminiscent of such bands as At The Gates, Carcass and Fleshgod Apocalypse. GLORIA MORTI's fifth studio effort, Kuebiko — a state of exhaustion inspired by acts of senseless violence — finds the unit traversing grimmer and dirtier grounds than ever before, both musically and thematically. Believe it.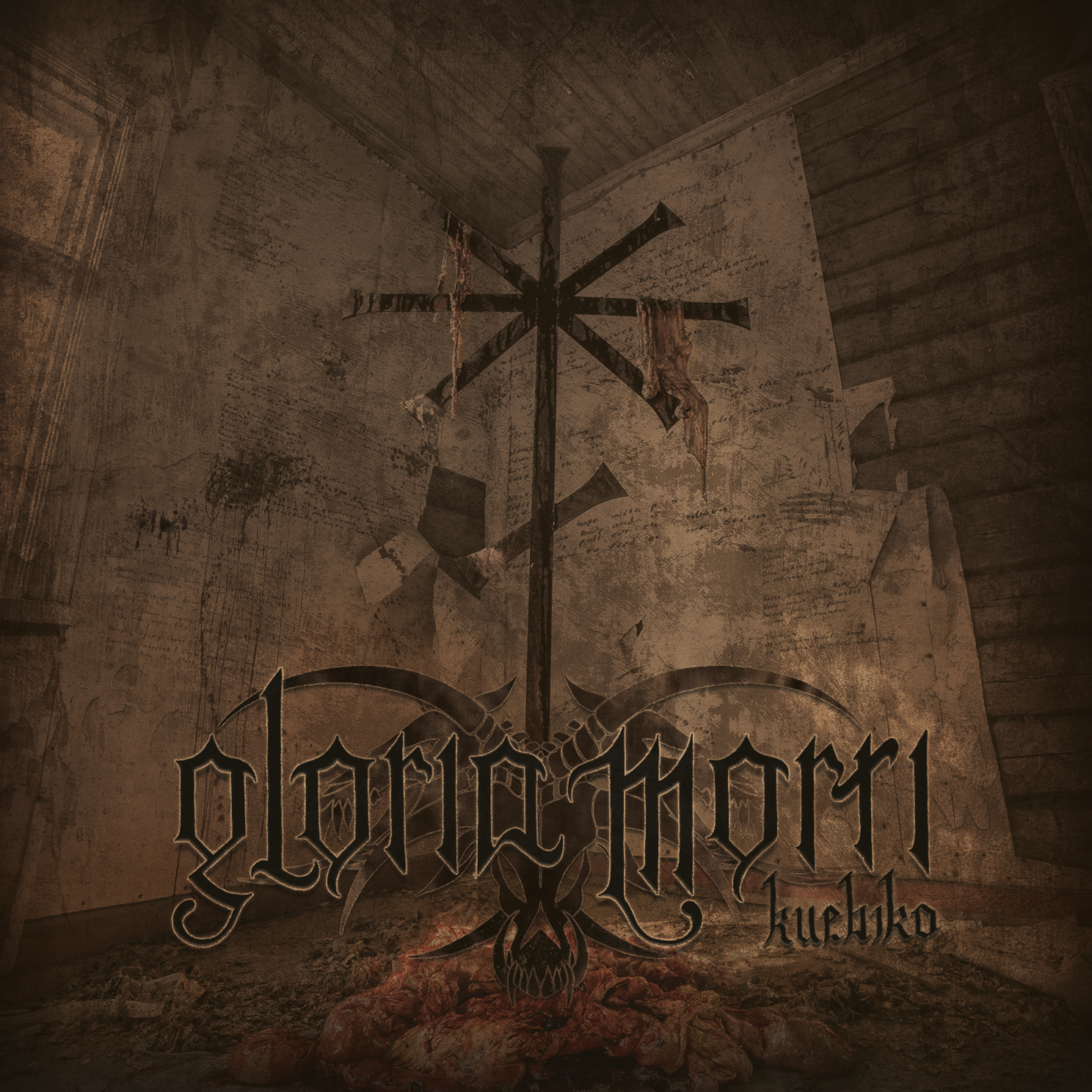 For coverage of GLORIA MORTI contact liz@earsplitcompound.com.
http://www.facebook.com/gloriamortiofficial
http://www.willowtip.com
http://www.facebook.com/willowtip