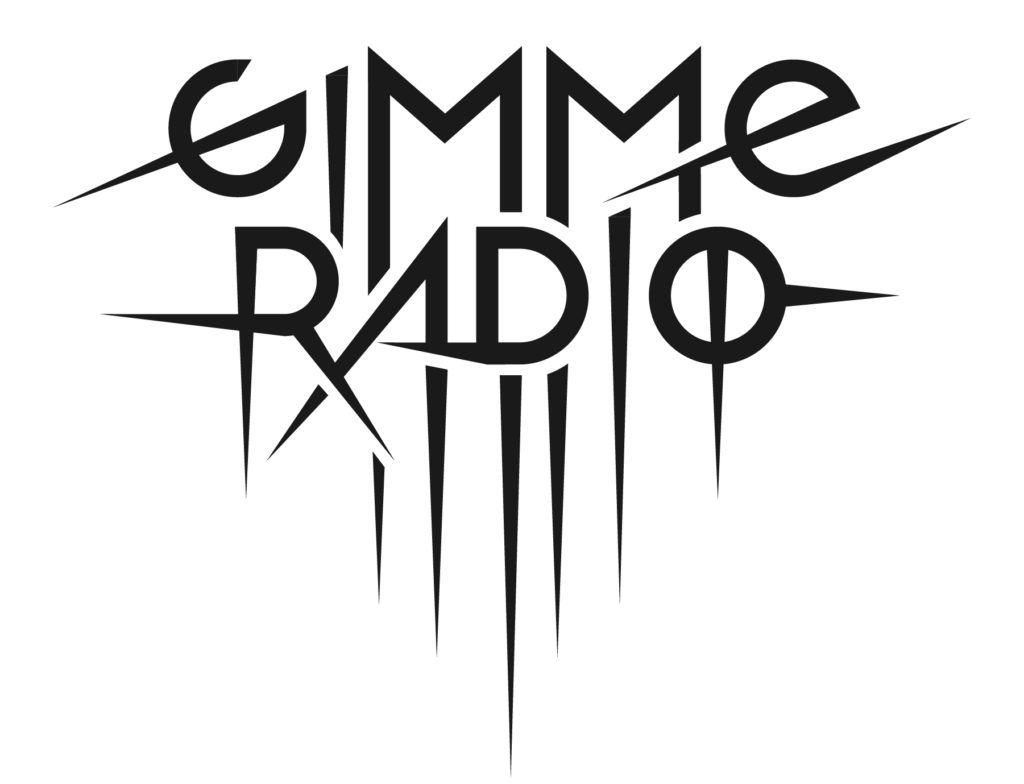 GIMME METAL Top 40 Chart – April 3rd, 2020:
Each week GIMME RADIO will publish its GIMME METAL chart listing the top 40 tracks played on the station for the week. Already the best metal discovery service online, the GIMME METAL chart is a powerful tool for listeners, labels, and artists for staying up to date on the best new metal released by established greats and up-and-coming underdogs, all handpicked by GIMME's knowledgeable DJ roster and editorial team.
This week's Top 10:
1. The Black Dahlia Murder – "Child Of Night"
2. Igorrr – "Camel Dancefloor"
3. Irist – "Burning Sage"
4. Testament – "Children Of The Next Level"
5. Abysmal Dawn – "The Path Of The Totalitarian"
6. Brian Posehn – "Big Fat Rock"
7. Benighted – "Nails"
9. Eye Flys – "Guillotine"
10. Delain – "Burning Bridges"
Click HERE for the full Top 40 list.
Next Week's Great Upcoming Shows on GIMME: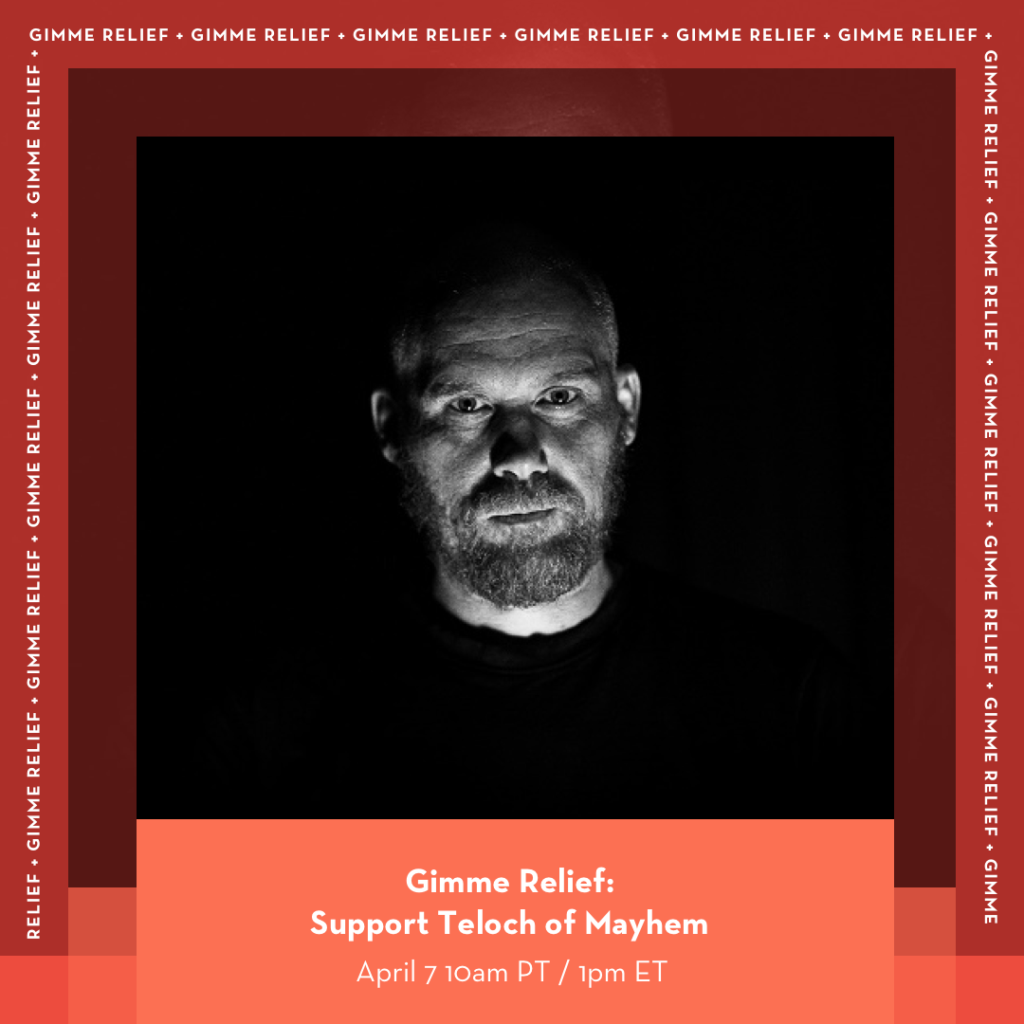 Mayhem: Premieres Tuesday, April 7th at 1:00pm EST/10:00am PST – Users of GIMME need no introduction to Norwegian black metal forefathers Mayhem, their fabled past and present reinforcing their status as one of the true founders of the genre. Due to the derailing of their anticipated US tour under the Decibel Magazine umbrella, GIMME has invited the band to produce a special for our listeners to help offset the losses in tour planning, promotion, and merch. Please welcome guitarist Teloch, entrenched in the Mayhem universe since 2011 and also an important past cog in such units as Gorgoroth, 1349, Nidingr, Orcustus, and Igorrr! Teloch rips through some playlist faves and hangs in the chat for the initial airing of this program.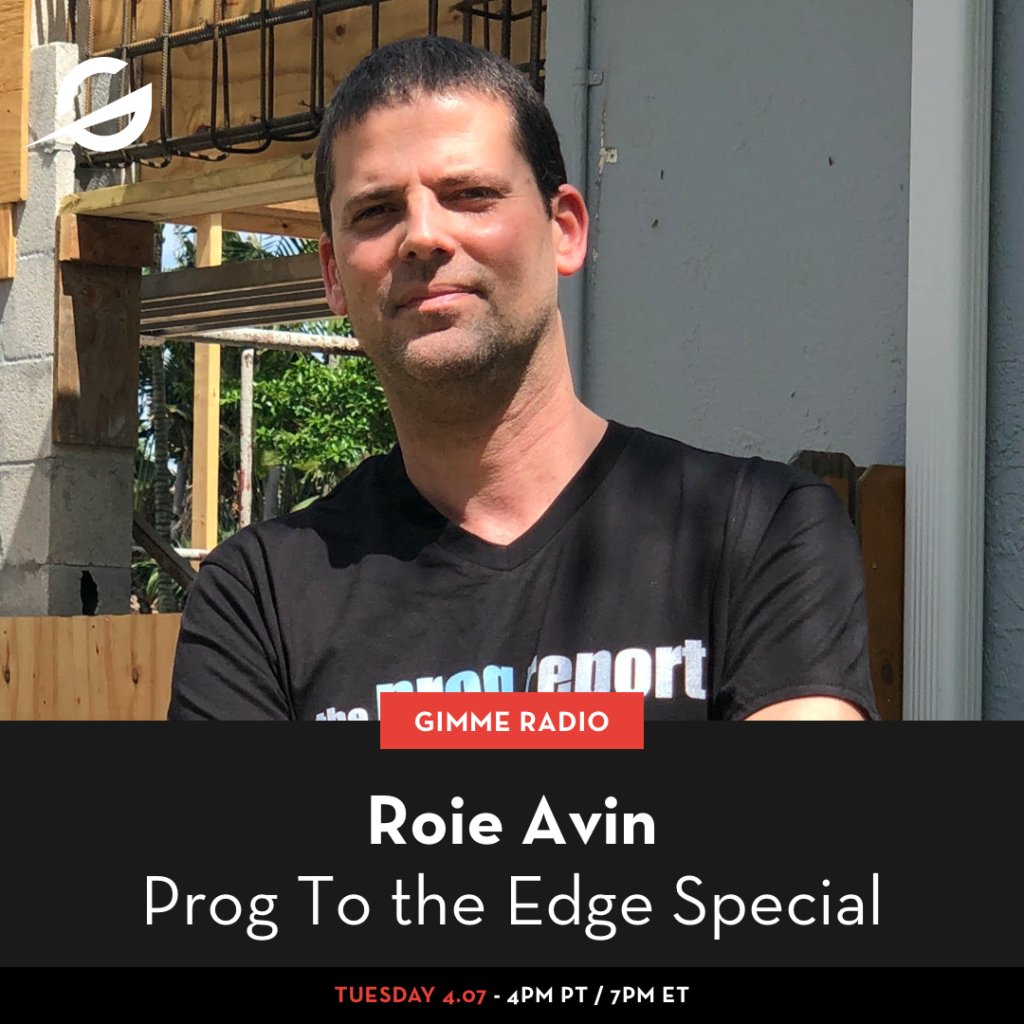 Prog To The Edge: Premieres Tuesday, April 7th at 7:00pm EST/4:00pm PST – Roie Avin, editor and founder of The Prog Report, is an avid progressive rock fan and has years of experience working in the music industry. Avin is the host of The Prog Report podcast as well as co-host of Yes' Cruise To The Edge. In 2017, he authored the book Essential Modern Progressive Rock Albums, focusing on prog albums released from 1990-2016. He has been a contributor to UK music magazine Prog and has appeared on SiriusXM shows – Trunk Nation with Eddie Trunk and Feedback on the Volume channel. Prog To The Edge explores the heavy and diverse side of prog, focusing on the early influencers of progressive metal to the bands carrying the torch in the modern era.
Benighted: Premieres Friday, April 10th 3:00pm EST/12:00pm PST – France's Benighted aligns their horrorcore/deathgrind overload with delightful tales of cannibalism, slice-n-dice nightmares, and oedipal issues, but add contemporary twists and off-the-brand fascination musically (i.e. they cover Slipknot's "Get This"). Spawned from the darkest crevices of the human psyche, the band is poised to unleash perverse new offering Obscene Repressed April 10th on Season Of Mist. Horror and metal have always had a harmonious marriage, but Benighted takes this cultural fusion to the next level, delivering a riveting and demented story unlike anything before. No Stephen King novel nor Wes Craven film could ever compare to the sick horrors buried inside this brutal opus. Coinciding with the release of the record, vocalist Julien Truchan will be in the guest DJ chair that day.
Don't miss it! Visit http://gimmeradio.com today!
About GIMME RADIO:
Founded by digital music veterans from Apple Music, Google Play, Beats Music and Napster, GIMME RADIO builds highly engaged communities for the passionate fan on a genre-by-genre basis. The company launched its first community in June of 2017: the world's first 24/7 metal-focused service. Fans tune in to hear world class DJs playing metal they can't hear anywhere else – for free. And GIMME RADIO allows the fans and the DJs/artists to communicate directly with one another in a live feed, real time, as the music is being played. Its roster of 70-plus DJs includes Dave Mustaine of Megadeth, Jessica Pimentel, star of Orange Is The New Black, and Randy Blythe of Lamb Of God among many others.
http://gimmeradio.com
http://www.facebook.com/gimmemetal
http://twitter.com/gimmeradio
http://www.instagram.com/gimmeradio