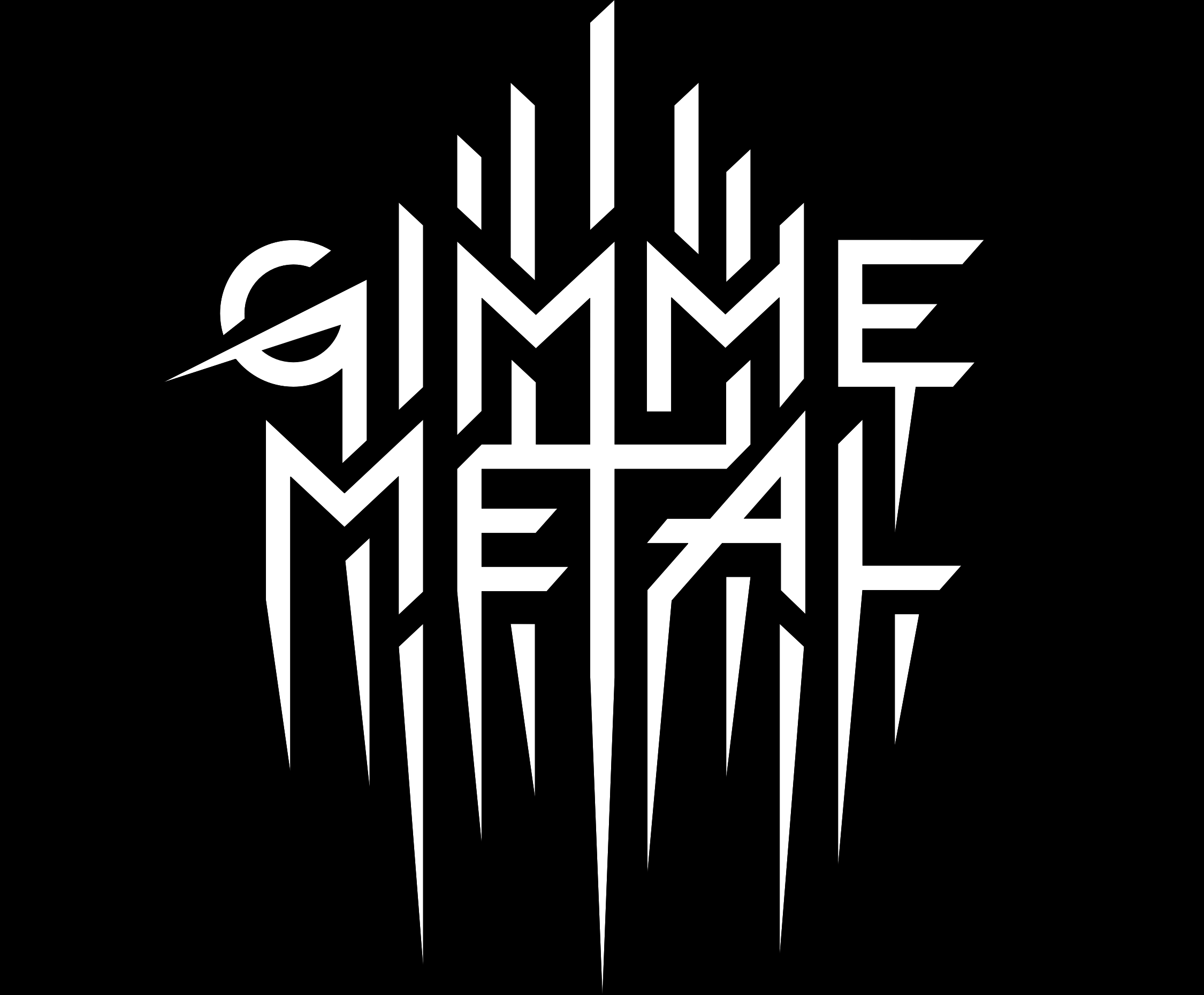 Each week, GIMME METAL publishes its radio chart listing the top 40 tracks played on the station. Already the best metal discovery service online, the GIMME METAL chart is a powerful tool for listeners, labels, and artists for staying up to date on the best new metal released by established greats and up-and-coming underdogs, all handpicked by GIMME's knowledgeable DJ roster and editorial team.
GIMME METAL Chart – July 26th, 2021:
A Pale Horse Named Death – "Shards Of Glass"
Ingested – "This Disgusting Revelation"
Tombstoner – "Victims Of Vile Torture"
Amenra – "Voor Immer"
Ophidian I – "Spiral To Oblivion"
Mordred – "Malignancy"
GOST – "Bound By The Horror"
Wraith – "Cloaked In Black"
Exil – "Maniac"
Hooded Menace – "Those Who Absorb The Night"
Beyond Grace – "Hive Mind"
Sacrifixion – "Shower Me In Death"
Alien Weaponry – "Tangaroa"
Amenra – "De Evenmens"
Carcass – "Kelly's Meat Emporium"
Fulci – "Glass"
Trivium – "In The Court Of The Dragon"
Powerwolf – "Fist By Fist (Sacralize Or Strike)"
Misery Index – "When Glory Beckens"
Sepultura – "Mask"
Click HERE for the full Top 40 List.
GIMME METAL T-Shirt Club – GIMME METAL's August t-shirt design is "Void Existence" by Justin Bartlett (aka VBERKVLT)! This one highlights how Bartlett awakens apparitions as ambiguous as those creatures created by Edgar Allen Poe or ideas fostered by Aleister Crowley. This fantastic black and white display tells a story through the running ink and staccato lines that build the remnants of a person. It gives off a poppy crispiness almost like the aesthetic version of listening to an old record. Visit: found.ee/GimmeMetalTshirtClub for more info. Bartlett was recently diagnosed with cancer. All GIMME proceeds from this shirt and any tips sent during the checkout process will be sent to him. You can also donate directly to Bartlett 's GoFundMe: https://gofund.me/9b10adeb.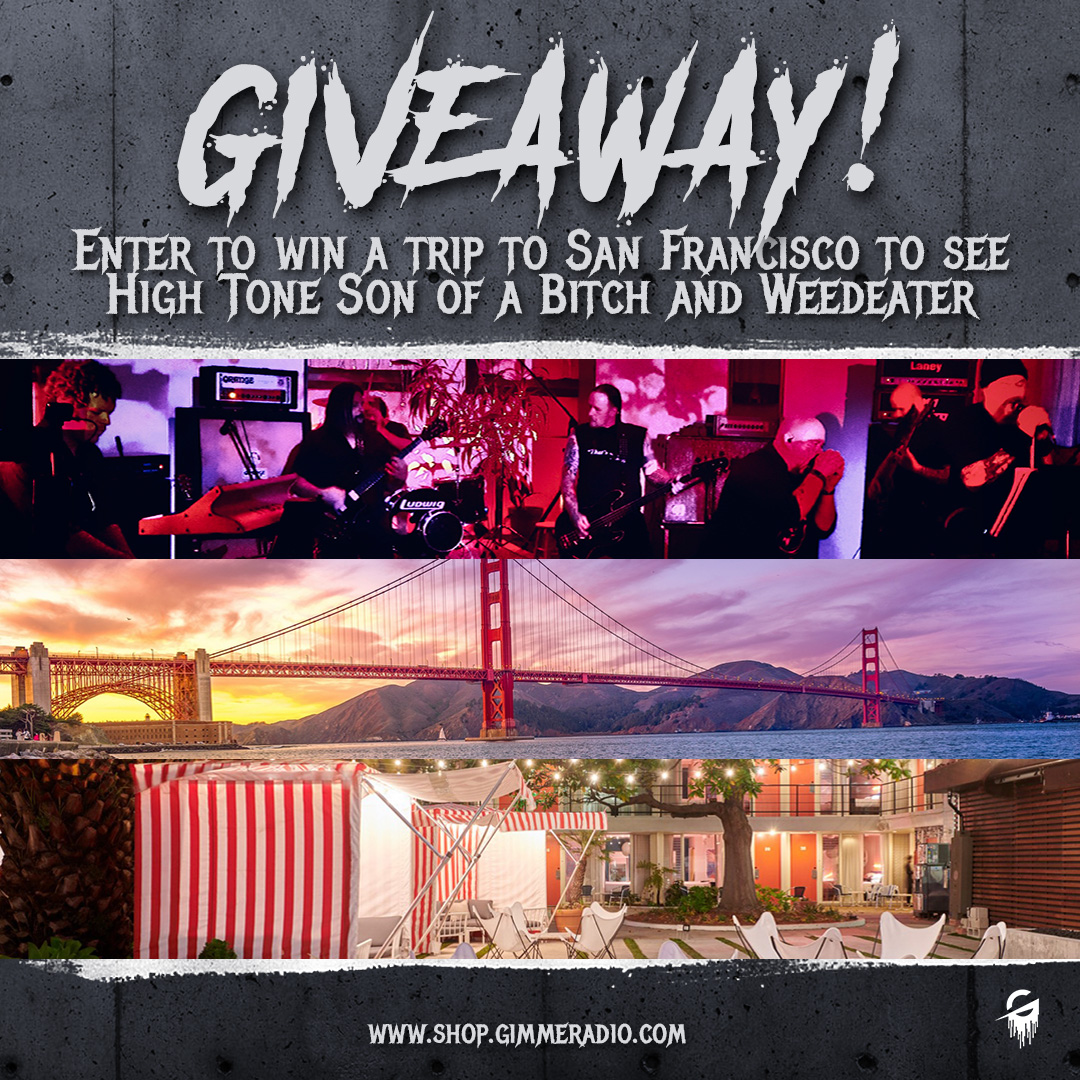 High Tone Son Of A Bitch Live Performance, Guest DJ Special, + Getaway Contest – GIMME METAL TV will be streaming set two of High Tone Son Of " Bitch's Live At The Hallowed Halls on Saturday, August 14th and they'll be kicking off the festivities with a guest DJ special beforehand for the ultimate experience! But that's not at all…The band has teamed up with GIMME METAL for a huge grand prize GIVEAWAY that includes two tickets to the band's show in San Francisco, California with Weedeater this November, flights for two from anywhere in the continental US to San Francisco the day of the show, a room for two for one night at the Phoenix Hotel in San Francisco PLUS a special meet and greet with High Tone Son Of A Bitch backstage! Follow this link to enter: https://found.ee/HTSOBxGMFLYAWAY.
This week on GIMME METAL Radio:
Ophidian I Guest DJ Special – Iceland's Ophidian I creates brutal, hypertechnical death, moving in seamlessly-packed, clean flurries of riffs, and while that alone in concept is staggering to behold, this all isn't just dazzle. Soaring compositions augmented by evolving structures and grisly, powerful vocals make this a buzzing machine of pure intensity and sucks you into all the elements, not just sealing you on the outside to observe the flash and mastery of what's happening here. One spin through Desolate, recently released via Season Of Mist and it's immediately apparent that Ophidian I operate at the near-insanity end of the musical and compositional spectrums. Tracks like "Diamonds," "Spiral To Oblivion," "Unfurling The Crescent Moon," and "Jupiter" reveal a professorial yet savage mien. Indeed, death metal has its technical subgenre, and Ophidian I confidently reside alongside their fellow specialists, but Desolate offers something the others don't. Songs. Pieces that are designed to earworm surreptitiously and indelibly. Join founding guitarist Simon Thorolfsson for a GIMME METAL takeover this Tuesday!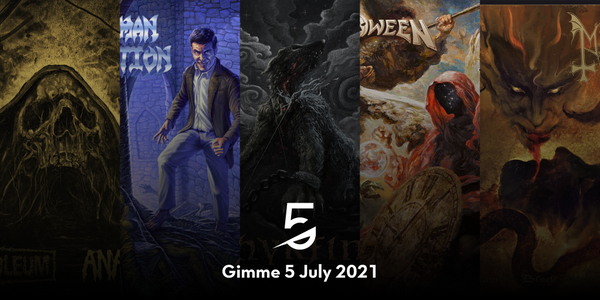 GIMME 5 w/ DJ Jet Featuring Mausoleum, Inhuman Condition, Thyrfing, Helloween, Mayhem – Join Jet for her monthly interview adventures. This month she spotlights new releases from:Mausoleum (Mausoleum/Anatomia Split), Inhuman Condition (Rat God), Thyrfing (Vanagandr), Helloween (Helloween), and Mayhem (Atavistic Black Disorder/Kommando)!
Ingested Guest DJ Special – In conjunction with the release of their fifth LP, Where Only Gods May Tread, out August 14th via Unique Leader, Manchester, UK extreme metal unit Ingested returns to GIMME METAL with a guest DJ spot from guitarist Sean Hynes. Additionally, fans can preorder a GIMME exclusive, 2xLP edition of the record in bone-splatter (limited to just 200 copies) at shop.gimmeradio.com! Snap it up now before they're gone, and join Hynes as he smashes it up on the netwaves.
Wizardthrone Guest DJ Special – Behold! Arise! Vast distances from Earth's dimension, in a galaxy millions of lightyears away, the Wizardthrone resurges! Traversing vivid sci-fi multiverses in the spirit of H.P. Lovecraft via comprehensively established technical death, power, and symphonic black metal, Hypercube Necrodimensions, out via Napalm Records, is a bombastic journey through hyperspace and otherworldly realities featuring members of Alestorm, Gloryhammer, Aether Realm, Forlorn Citadel, Nekrogoblikon, and more. Wizardthrone will wow tech-death, power and symphonic metal fans alike. We welcome guitarist M. Archistrategos Barber for a GIMME METAL DJ special!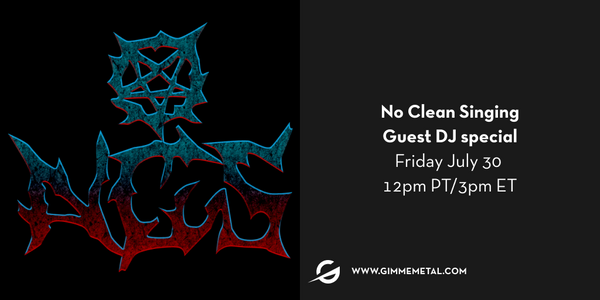 No Clean Singing Guest DJ Special – Since 2009 the No Clean Singing site has been an invaluable source for all your extreme metal needs. Ad-free, focused on positive reviews with a special ear towards the international scenes, the site brings together the extreme metal community with vanguard taste and style. GIMME METAL welcomes founder Islander plus staffers Andy Synn and DGR back to the DJ console for another dose of sonic mayhem.
This week on GIMME METAL TV:
Friday Night Horror Returns: Night Of The Living Dead – It's been awhile since we've gathered around GIMME METAL TV to enjoy some classic horror and gore! GIMME kicks off the return with 1968 George A. Romero classic, Night Of The Living Dead where, "a ragtag group of Pennsylvanians barricade themselves in an old farmhouse to remain safe from a horde of flesh-eating ghouls that are ravaging the East Coast of the United States (IMDB)." Bring your popcorn to the Live Chat!
Upcoming on GIMME METAL:
8/02 Gost
8/03 King Fowley
8/04 Master Blasters w/ J.Bennett
8/05 Redefining Darkness Label Special
8/10 Spirit Adrift
8/17 Trial
8/14 High Tone Son Of A Bitch
8/17 Possessed
8/18 Hooded Menace
8/20 Wolves In The Throne Room
8/21 Full Terror Assault Festival Preview
8/25 Erdve
8/27 Wormwitch
8/30 Michael Alago
8/31 Green Lung
9/01 Rivers Of Nihil
9/02 Mordred
9/08 Anette Olzon
9/09 Ruin
9/13 Torche
9/15 Autopsy
9/15 Southern Lord Label Special
9/17 A Pale Horse Named Death
9/22 Wraith
9/24 Cannabis Corpse
9/28 Alien Weaponry
10/01 Ghost Cult
10/05 Memoriam
10/06 Full Of Hell
10/13 Exhumed Tour Preview on Malpractice
Don't miss it! Visit GIMME METAL: http://gimmemetal.com.
About GIMME METAL:
Founded by digital music veterans from Apple Music, Google Play, Beats Music, and Napster, parent company GIMME Radio builds highly engaged communities for the passionate fan on a genre-by-genre basis. The company launched its first community in June of 2017: the world's first 24/7 metal-focused service. Fans tune in to hear world class DJs playing metal they can't hear anywhere else – for free. The GIMME METAL app and streaming radio service allows the fans and the DJs/artists to communicate directly with one another in a live feed, in real-time, while they listen. Its roster of 70-plus DJs includes Dave Mustaine of Megadeth, Jessica Pimentel, star of Orange Is The New Black, Brian Posehn, and Randy Blythe of Lamb Of God, among many others.
http://gimmemetal.com
http://www.facebook.com/gimmemetal
http://twitter.com/gimmeradio
http://www.instagram.com/gimmeradio