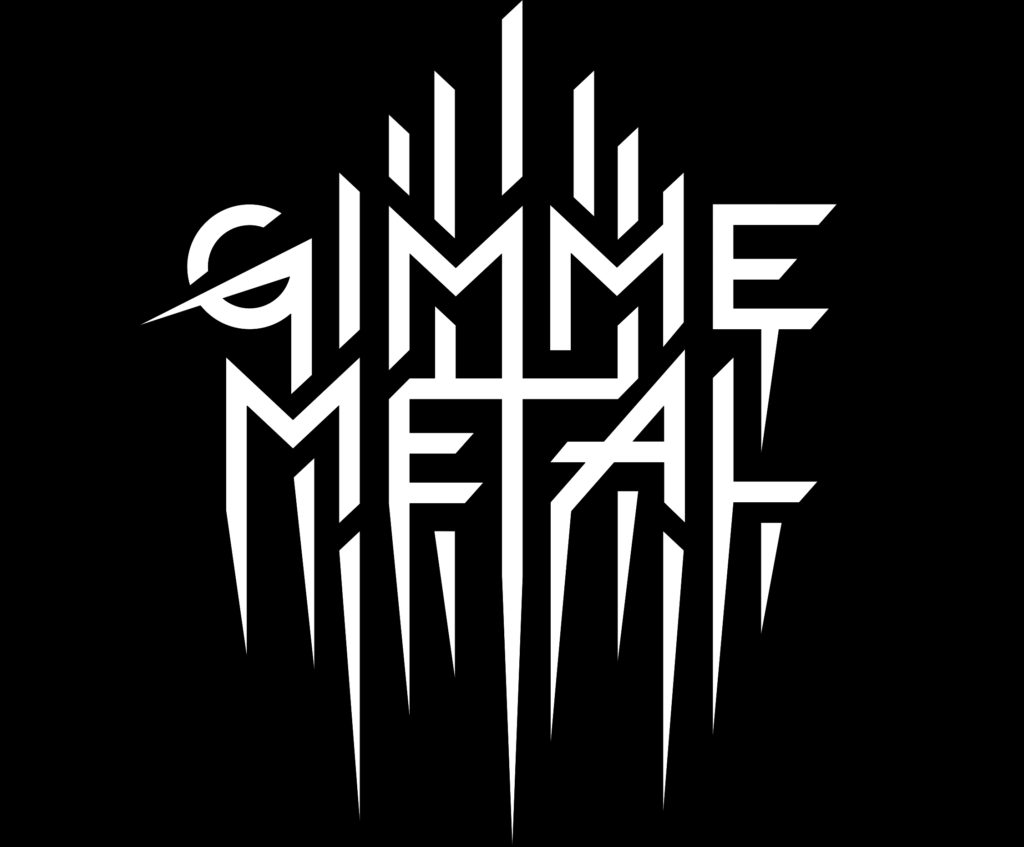 Each week, GIMME METAL publishes its radio chart listing the top 40 tracks played on the station. Already the best metal discovery service online, the GIMME METAL chart is a powerful tool for listeners, labels, and artists for staying up to date on the best new metal released by established greats and up-and-coming underdogs, all handpicked by GIMME's knowledgeable DJ roster and editorial team.
GIMME METAL Chart – November 6th, 2020:
1. Spirit Adrift – "Cosmic Conquest"
2. Sarcator – "Circle Of Impurity"
3. Glorious Depravity – "Digital Reaper"
4. Haunt – "St. Vitus Dance"
5. Realize – "Ghost In The Void"
6. Venom Prison – "Mortal Abomination"
7. Thou – "Wheels Of Confusion"
8. Fates Warning – "Now Comes The Rain"
9. Bleeding Out – "Perpetually Finite"
10. Hjelvik – "Helgrinda"
Click HERE for the full Top 40 List.
Upcoming Shows on GIMME METAL:
GWAR Guest DJ Special – GIMME becomes GWAR Radio this afternoon! It's been thirty years since our Lords and Masters GWAR released what many consider to be the band's career-defining album: Scumdogs Of The Universe. In celebration of this momentous occasion, GWAR is pleased to bestow upon our miserable lives all new thirtieth anniversary versions of the record and Blothar himself will host a radio show transmission for all of us puny humans. The band will be donating their tipjar proceeds to farmsanctuary.org, which is an animal protection agency for the welfare of farm animals.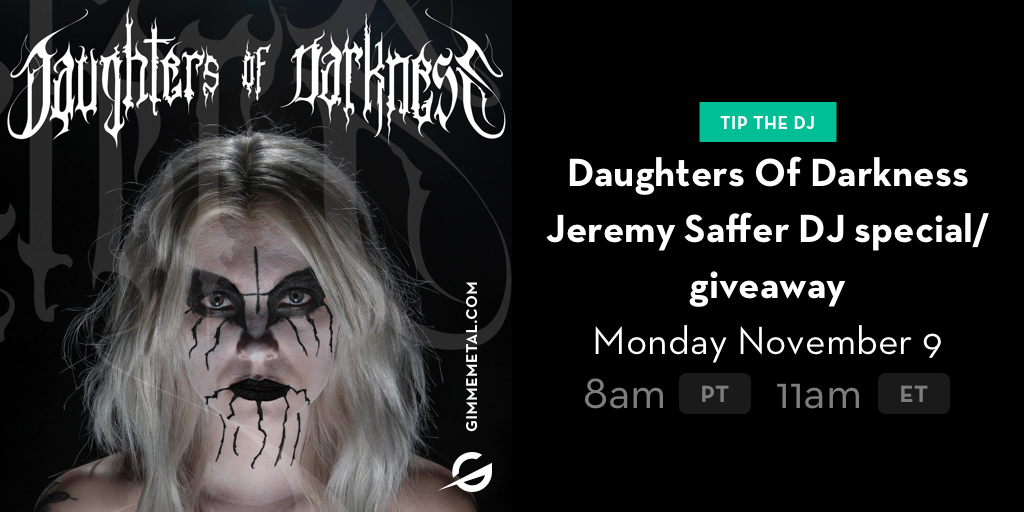 Jeremy Saffer Guest DJ Special + Daughters of Darkness Book/Vinyl Giveaway – GIMME METAL is pleased to announce a guest DJ special by renowned metal photographer, Jeremy Saffer, whose stunning portfolio includes Cradle Of Filth, Slayer, and Megadeth among so many others. Saffer has teamed up with Season Of Mist to release an exclusive vinyl compilation for his upcoming photo book: Daughters Of Darkness. This soundtrack was curated entirely by Saffer and features twelve pivotal tracks culled from Season Of Mist's black metal archives from the likes of Abbath, Carach Angren, Rotting Christ, Gaahls Wyrd, and more! Published by Rare Bird Books, it is Saffer's photographic love letter to the iconography of black metal and doom. The record will feature more than sixty minutes of music and be released as a free companion to the Daughters Of Darkness Bathory Edition and will not be available in stores. Order it at https://rarebirdlit.com/daughters-of-darkness-blood-edition. GIMME METAL will also be giving away two sets of the vinyl/book bundle to listeners during the episode.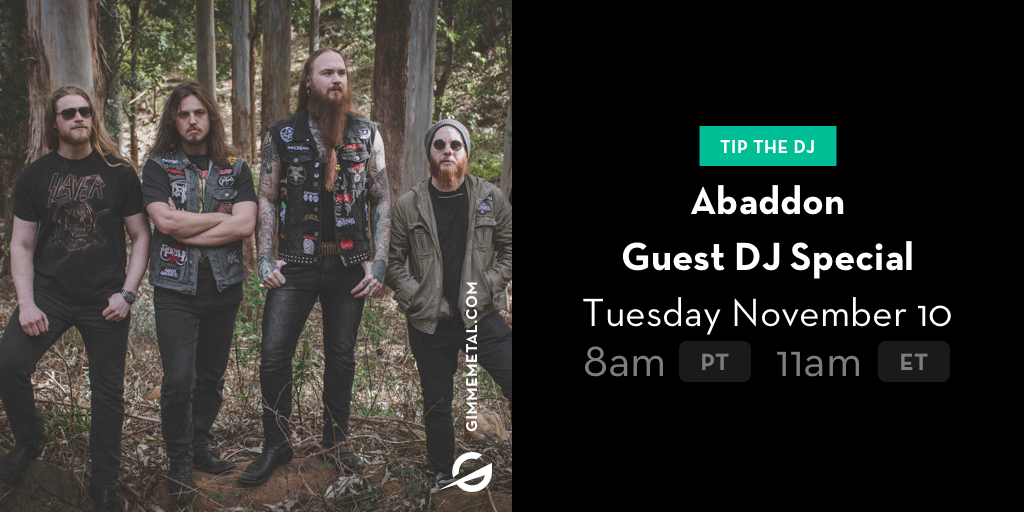 Abaddon Guest DJ Special – South Africa's Abaddon have been creating their own style of blackened thrash since 2013. Their latest manifestation — The Rise Of Terror — was unleashed on Halloween via MMD Records. Members Marco, Daniel, Riaan and Wian all check in for an exclusive shared guest DJ special on GIMME with a blood-soaked playlist full of contemporary and classic metal faves. Tune in!
Sworn To The Black 50th Episode: Bolt Thrower Spotlight – Owen Rundquist shines the spotlight on Bolt Thrower on the 50th episode of Sworn To The Black! The show coincides with this month's GIMME METAL Vinyl Club December pick: a limited reissue of 2005 crushing Those Once Loyal on transparent black smoke vinyl. Find more info at THIS LOCATION.
Knotfest Premiere (Metal 2) – Knotfest ravages the GIMME METAL channel with a special two-hour Pulse Of The Maggots Festival edition show spotlighting the most exciting emerging artists in the aggressive community. Hosted by UK journalist Beez (Kerrang!, Metal Hammer, Scuzz TV), the episode will air on GIMME's Metal 2 channel. The show will be bookended by a reairing of Jon Wiederhorn's Metallography special with Clown from Slipknot and an encore of Mick Thomson's exclusive GIMME guest DJ special! Don't miss it!
Coming Soon on GIMME METAL:
11/13 – Fates Warning
11/14 – Deluge
11/17 – Realize
11/18 – Megaton Sword
11/20 – Skelethal
11/20 – Possessed
11/23 – Sarcator
11/23 – Serpent Omega
11/24 – Agalloch
11/24 – GIMME 5 (Nocturnus AD, Tombs, Benediction, Armored Saint, Deafkids)
11/25 – Wytch Hazel
12/01 – Evildead
12/02 – My Dying Bride
12/04 – Raven
12/08 – Hjelvik
12/11 – Tombs
12/16 – Perdition Sect
12/18 – Autopsy
12/21 – Hrom
Don't miss it! Visit GIMME METAL: http://gimmemetal.com.
About GIMME METAL:
Founded by digital music veterans from Apple Music, Google Play, Beats Music, and Napster, parent company Gimme Radio builds highly engaged communities for the passionate fan on a genre-by-genre basis. The company launched its first community in June of 2017: the world's first 24/7 metal-focused service. Fans tune in to hear world class DJs playing metal they can't hear anywhere else – for free. The GIMME METAL app and streaming radio service allows the fans and the DJs/artists to communicate directly with one another in a live feed, in real-time, while they listen. Its roster of 70-plus DJs includes Dave Mustaine of Megadeth, Jessica Pimentel, star of Orange Is The New Black, Brian Posehn, and Randy Blythe of Lamb Of God among many others.
http://gimmemetal.com
http://www.facebook.com/gimmemetal
http://twitter.com/gimmeradio
http://www.instagram.com/gimmeradio