This past March, pummeling instrumental noise/punk/metal duo, FOSSILS, released their second full-length album, the merciless and deeply entertaining Flesh Hammer. At the subsequent shows during the Spring and Summer, the band's crushing riff machine handed out severe sonic punches, not at least at Denmark's biggest metal festival Copenhell, where FOSSILS opened the festivities in front of several thousand entertained metalheads.
FOSSILS has now lined up a string of Danish shows this Summer and Fall, amongst those a mini-tour with noise rockers, The Malpractice, and a performance at the newly established Postfest, in Aarhus, Denmark where such acts as The Ocean and This Will Destroy You will join the lineup.
FOSSILS Tour Dates:
8/15-16/2014 Rabbit Hole Festival – Horsens, DK
9/06/2014 Tobakken – Esbjerg, DK
9/12-13/2014 Postfest 2014 – Aarhus, DK w/ The Ocean, This Will Destroy You
9/18/2014 Ideal Bar – København, DK w/ The Malpractice
9/19/2014 Atlas – Aarhus, DK w/ The Malpractice
9/20/2014 Posten – Odense, DK w/ The Malpractice
10/18/2014 Kansas City – Odense, DK w/ Plök
Following the upcoming shows, FOSSILS and producer Q will start working on a new, obscure and yet undisclosed EP; a project that will include several guests and new angles on old material. The EP is set to be released in February 2015 via Indisciplinarian. Until then and as a warm-up for the Fall shows, an entirely new video clip for the track "Carnivore Arrest" from the Flesh Hammer album — filmed at the recordings of the album's sessions — can be viewed at THIS LOCATION.
In the meantime, Flesh Hammer can be purchased in the US exclusively from Earsplit Distro HERE and internationally from Indisciplinarian HERE.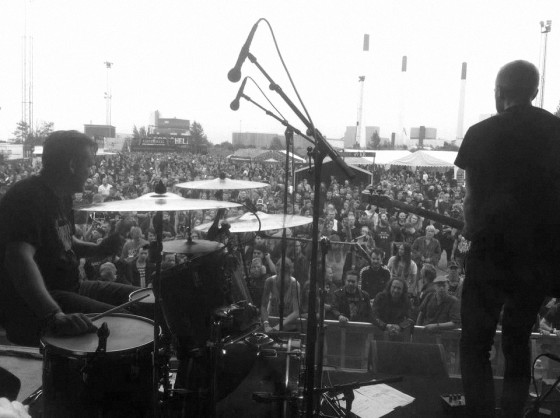 http://www.meatrush.com
https://www.facebook.com/fossilsmusic
http://fossilsmusic.bandcamp.com
http://www.indisciplinarian.com