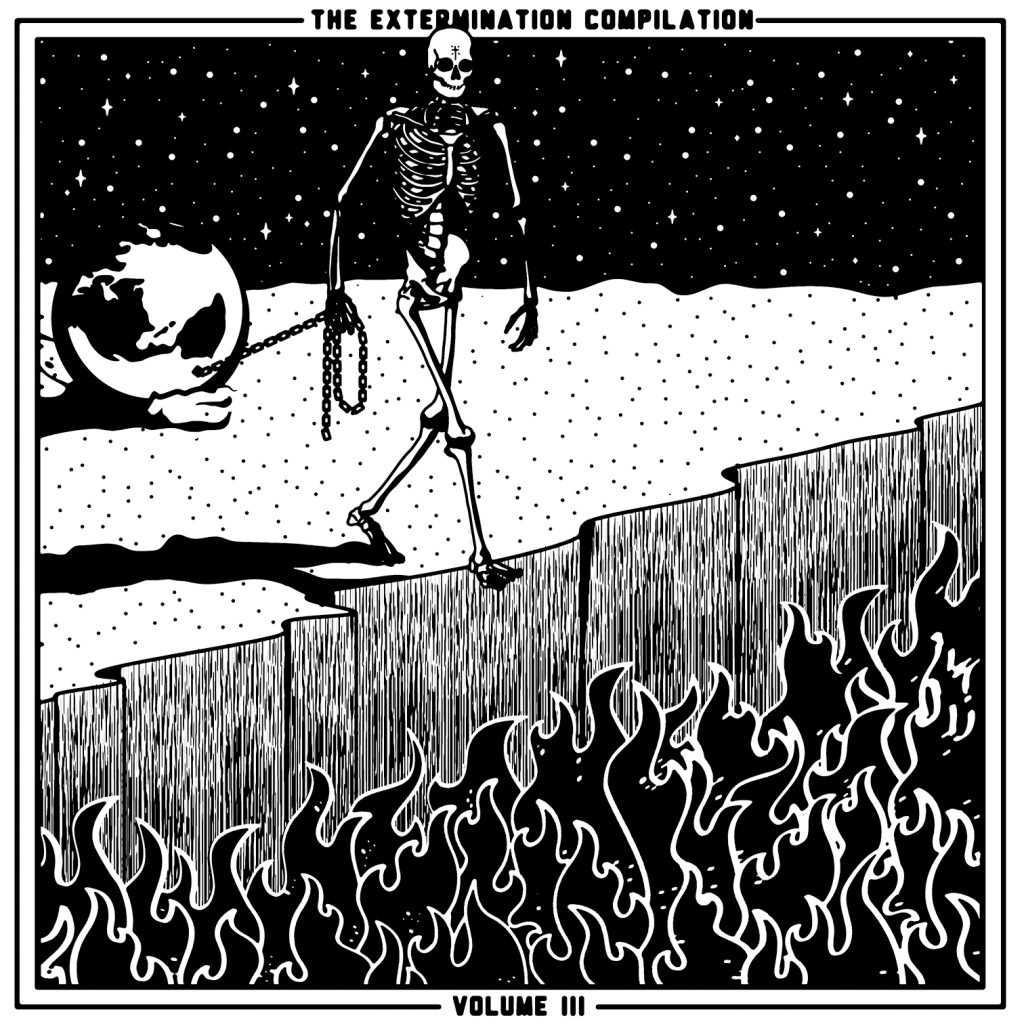 This November, Flatspot Records will release the premier hardcore compilation of 2016 with The Extermination Vol. 3.
Flatspot Records takes pride in their scene by releasing the bi-annual The Extermination Compilation titles, the series showcasing some of the new-blood in the hardcore/punk world, along with established bands that have been proudly carrying to the torch. Past editions have featured bands such as Turnstile, Angel Du$t, Power Trip, Backtrack, and King Nine, among many others. This series is a homage to classic hardcore compilations such as Where The Wild Things Are, The Way It Is, Free For All, and others, where listeners discovered influential bands that still have an impact on our scene today.
The third installment in this ongoing series bears another intense collection of new tracks from some of the leading acts of the current scene. The Extermination Compilation Vol. 3 features nine brand new tracks that are entirely exclusive to this compilation only. Represented on the collection are four bands from the West Coast US, including Terror, Take Offense, Piece By Piece, and Disgrace, East Coast US acts Friend Or Foe, Manipulate, Countdown, and D.C. Disorder, as well as a song from UK-based Higher Power.
Offer the owners of Flatspot Records on the upcoming comp, "The Extermination Vol.3 is coming soon and we couldn't be any prouder of this one. It's the perfect combination of established veterans and new blood all on one record. The goal was to bring the best that hardcore has to offer, while still giving you that throwback feeling and creating a modern classic that will stand the test of time. A lot of time and pride went into this project and we hope you enjoy it as much as we do."
The Extermination Vol. 3 will see release through Flatspot Records on 12″ vinyl LP and digital platforms, as well as a limited cassette run on November 11th, 2016, with pressing info, preorders, audio samples, and more to be released in the coming weeks. See the full track listing below.
The Extermination Vol. 3 Track Listing:
1. Terror – Other Worlds
2. Countdown – Average Man
3. Disgrace – Hunt / Reprise
4. Manipulate – Shadow Walker
5. Piece By Piece – Hating You
6. Take Offense – Enter The Center
7. Higher Power – World Gone Mad
8. Friend Or Foe – Invincible
9. D.C. Disorder – Naive To A World
http://www.flatspotrecords.com
http://www.facebook.com/flatspotrecords
https://flatspotrecords.bandcamp.com