[photo by Marius Eriksen]
Norway's underworld quintet OKKULTOKRATI unleashes another rabid new track from their latest album, Raspberry Dawn, as the record creeps up on its release through Southern Lord next week.
The latest audio attack comes in the form of the LP's "Hard To Please, Easy To Kill," through an exclusive premiere at Invisible Oranges. OKKULTOKRATI offers that the title of the track is, "directed towards the masters… your superiors." Giving more background on the song, the band states, "Feffe, our synthist, made this song. According to him, the sound is 'credible '70s synth meets non-cred 90's black metal synth.' Tangerine Dream, who everyone holds dear, being the former. But if you grew up as a metal kid in Norway in the mid-to-late '90s, you'll hear some hints to the likes of The Kovenant. This, along with the vocals getting more harsh and grim as the song progresses, adds up to the Emperor In the Nightside Eclipse feel we all love. As for the bass and drums, we just keep the Okkulto-beat through the whole thing. Like a futuristic Motörhead."
Alongside the new track, Invisible Oranges offers, "The song offers nostalgia for those who went through a powerful goth phase in high school, while offering a vision into an alternate timeline when the '80s never ended, only got weirder. It must be heard to be believed…"
Stream OKKULTOKRATI's "Hard To Please, Easy To Kill" RIGHT HERE.
Also stream the album's previously-released "World Peace" HERE, and see the video for the title track at THIS LOCATION.
Raspberry Dawn will be released on CD and all digital platforms via Southern Lord next Friday, September 30th; the vinyl will follow shortly afterward. Preorders are available HERE.
On Raspberry Dawn, OKKULTOKRATI thrusts the heretic rock and roll that they have cultivated since their 2008 inception into more extraordinary situations. Classic '70s riffing, snotty punk, and brash, old-school metal are inventively mixed with pulses and spikes of darkwave and ice cold, psychedelic repetition. They execute these infectious tunes effortlessly, playing with the attitude they retained from their roots in rural hard rock attitude, and busting a propulsive stomp that aligns them closer to the clarity of recordings from decades past, also exemplified by spring reverb twangs that ping across the mix like rubber bands. With organ touches, violent slaps of static, and blown out sci-fi overtures backed by the band's preexisting taste for the curious and the macabre, amping-up both the drama and the feel-good extremes that they have always lathered their sound in, Raspberry Dawn is weird, wired, and quite possibly the holy grail for those looking for radical rock reinvention and new sensations in the current era.
OKKULTOKRATI will be touring Europe this Autumn, including supporting Trap Them alongside Venom Prison on the Crown Feral Europe 2016 tour. Stand by for additional tour dates to be announced in the coming weeks.
OKKULTOKRATI w/ Trap Them, Venom Prison:
10/13/2016 OCCII – Amsterdam, NL
10/14/2016 Underground – Köln, DE
10/15/2016 Bloodshed Fest – Eindhoven, NL
10/16/2016 Kavka – Antwerp, BE
10/17/2016 Boston Music Room – London, UK
10/18/2016 Corporation – Sheffield, UK
10/19/2016 Rainbow Courtyard – Birmingham, UK
10/20/2016 Gibus – Paris, FR
10/21/2016 Kofmehl – Solothurn, CH
10/22/2016 Stadtmitte – Karlsruhe, DE
10/23/2016 Cassiopeia – Berlin, DE
10/24/2016 Hafenklang – Hamburg, DE
10/25/2016 Cyklopen – Stockholm, SE
10/26/2016 Bla – Oslo, NO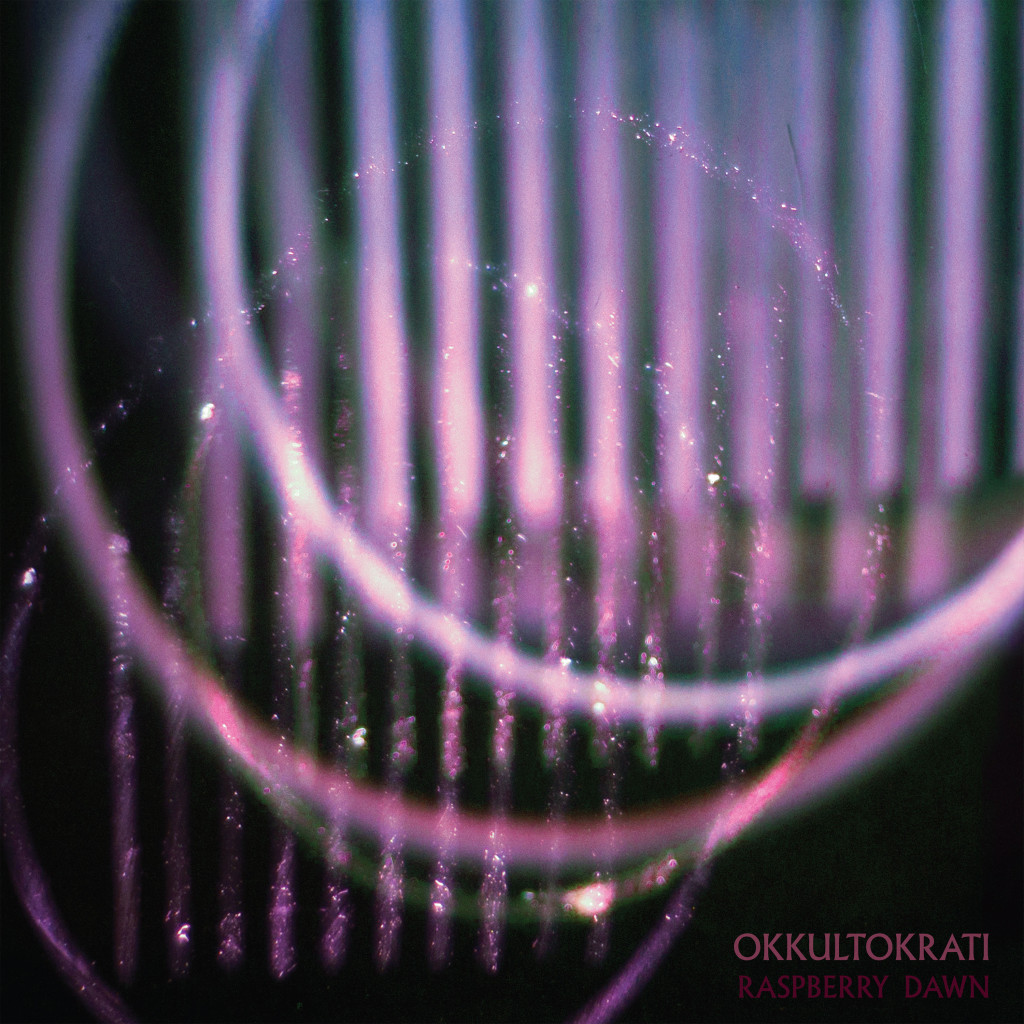 http://www.facebook.com/okkultokrati
http://www.okkultokrati.bandcamp.com
http://www.okkultokrati.blogspot.com
http://www.southernlord.com
http://www.southernlord.bandcamp.com
http://www.facebook.com/SLadmin
http://www.twitter.com/twatterlord