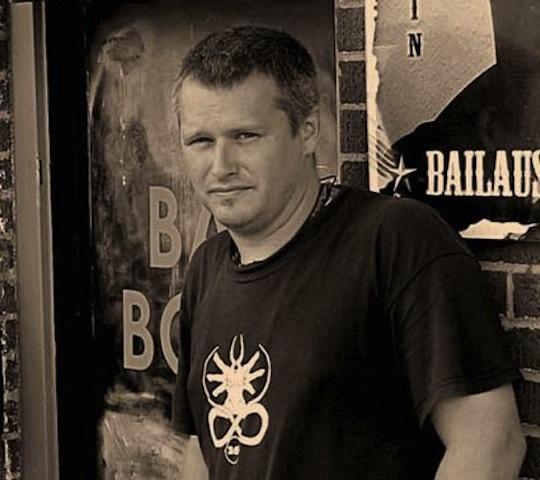 Joseph M. LaCaze, New Orleans native and drummer for EyeHateGod, Mystick Krewe of Clearlight and Outlaw Order, passed away on August 23rd in New Orleans after a very successful five-week UK and European tour with EyeHateGod. He also performed ceremonial voodoo drumming in numerous solo experimental electronics projects. Doctors confirmed to family members that the cause of death was respiratory failure. He also suffered from long term asthma. An account is set up for the benefit of his daughter Lilith LaCaze. Checks can be made payable to the Lilith LaCaze or Joseph LaCaze donation fund at any Capital One Bank in any city.
*Updated Donation Info: Donations can now be made to the Joseph M. LaCaze Memorial Fund for his daughter Lilith LaCaze through PayPal. Users can now log into PayPal then send money to this address: lilithlux04@gmail.com and click on "I'm sending money to family or friends"
We at Earsplit join the fans around the globe in mourning this tragic loss and extend our sincerest sympathies to Joey's family, friends and band mates. He will forever be remembered. Rest in peace.