Legendary New Orleans' volume merchants, EYEHATEGOD, today spews forth "Robitussin And Rejection," courtesy of Vice Magazine's music gateway, Noisey.
A dark, grisly, soul-hammering number, the new hymn comes by way of the band's long-awaited new studio offering, set to drop later this Spring in North America via Housecore Records.
Elaborates Noisey, "It's been a long, cold fourteen years since we last saw an LP from the five-piece, having undergone their fair share of turmoil and disaster — natural and otherwise — since Confederacy Of Ruined Lives. But now, in the wake of yet another tragedy (RIP Joey LaCaze) comes another major triumph, the release of their new self-titled LP. The release… is the record that EHG fans have been waiting for, a stomping and venomous set of eleven tracks that reignite the band's amazing propensity for down-trodden, electric blues and with their late drummer LaCaze behind the kit. Check out 'Robitussin and Rejection' below, but watch out for the whiplash. It's coming, we promise."
Soil yourself to the sounds of "Robitussin And Rejection" at THIS LOCATION.
In related EYEHATEGOD intelligence, the Kabuto Metal Festival in Japan was cancelled which unfortunately effected some of the band's previously announced dates in Southern California. An updated list of confirmed live takeovers appear below and additional US incursions to be announced in the coming weeks.
EYEHATEGOD Live 2014:
4/22/2014 Rock Shop – San Jose, CA
4/23/2014 Midtown Barfly – Sacramento, CA
4/24/2014 Branx – Portland, OR
4/25/2014 Rock Shop – San Jose, CA
4/26/2014 Dark Lord Day Festival – Munster, IN
4/27/2014 Ottobar – Baltimore, MD w/ High On Fire, Corrosion Of Conformity, Magrudergrind, Strong Intention, Ilsa [info]
EYEHATEGOD's first album in over a decade was assembled and financed entirely by the band and will be released on May 27th, 2014 by their partners at Housecore Records in North America. The domestic version of the self-titled offering will come in a CD digipack while the LP will be a single slab of vinyl in a gatefold jacket. The first pressing will be limited to 1600 copies and made available in the following color variations: black (600 copies), purple (300 copies), clear (400 copies), purple and grey (300 copies).
Preorder packages including various CD, LP and T-shirt bundles are currently available via Housecore Records at THIS LOCATION.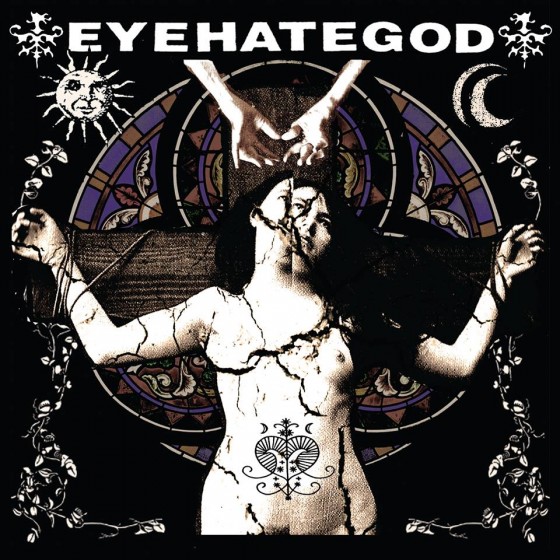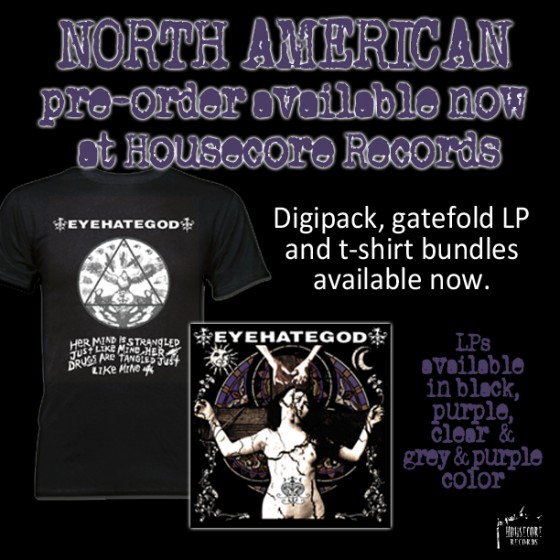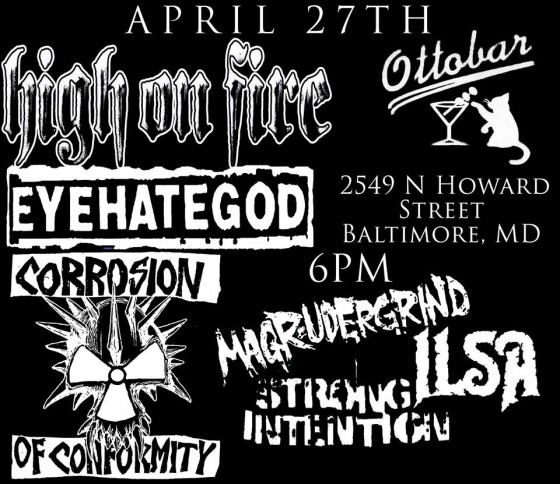 http://www.eyehategod.ee
http://www.facebook.com/OfficialEyeHateGod
http://www.thehousecorerecords.com