Following up their critically lauded debut full-length Moros, Seattle-based avant doom bringers EYE OF NIX recently completed their sophomore opus, Black Somnia.
Captured by legendary sound sage Billy Anderson (Neurosis, Om, Pallbearer) at The Hallowed Halls in Portland, Oregon and mastered by Brad Boatwright (Gatecreeper, Necrot), Black Somnia will see release December 15th, via newly-launched Scry Recordings.
Black Somnia centers itself on themes of fear, control, and anxiety while shape-shifting through a lens of blackened psychedelia and doom. Vocalist Joy Von Spain comments, "Black Somnia includes five new pieces and a re-imagining of 'A Curse.' Our goal for the recording was to frame the songs' turbulence and tension with layers of atmosphere. We also worked intensively with occult artist/photographer Anima Nocturna (Carlos Melgoza) and an international group of Butoh performers to create the album's ritual-based visual element."
Black Somnia will be available digitally and in a full color gatefold LP presentation with 180-gram black vinyl, limited to 250 copies. Excerpts of "A Curse" and "Fear's Ascent" are available below. Preorder Black Somnia at THIS LOCATION.
Black Somnia Track Listing:
Wound And Scar
Fear's Ascent
A Curse
Lull
Toll On
A Hideous Visage
EYE OF NIX first began to create abrasive yet kaleidoscopic sounds together in 2012. Current members vocalist Joy Von Spain, guitarist Nicholas Martinez, new bassist Zach Wise (Hissing), and noise/sound collage artist Masaaki Masao strive to conjure music that's threatening, beautiful, and harsh. EYE OF NIX toured the west coast with noise veterans Blue Sabbath Black Cheer in 2013, then chose an expanded route including the rockies and southwest in 2015. Since their inception, EYE OF NIX has shared the stage with diverse notable acts such as Voivod, Jarboe, SubRosa, Sea of Bones, King Dude, Lesbian, Worm Ouroboros, Eight Bells, Tengger Cavalry, and more.
Moros, their first LP, was released in 2015 via Eugene-based imprint Belief Mower (Muscle And Marrow, Hungers). The album was captured by the hands of accomplished Seattle-based engineer Brandon Fitzsimons (Bell Witch, Anhedonist) at Airport Grocery in Seattle and mastered by Justin Weis at Trakworx in San Francisco. The record was reissued digitally with two bonus studio tracks: "Blood In The Fire," and "Rome Burned."
Words from the already-converted:
"With crust and sludge-influenced riffs meeting black metal's tremolo picking at the noisiest crossroads, the band sets a tumultuous backdrop for vocalist Joy Von Spain's otherworldly, operatic banshee wails. Her Siouxsie Sioux-gone-black metal vocals will give you chills, and add to the chaos instead of softening the band's sound." – Noisey
"Moros is all over the place sonically – not a moment is wasted and there's no room for an iota of boredom… [Joy] Von Spain's operatic vocal tendencies make it epic, the psychedelia embedded in it makes it hypnotic, and the blackness and sludge creates a harsh abrasiveness." – Invisible Oranges
"If your tastes… touch on a wide expanse of sonic darkness, then this album dabbles in all of those with equal mastery – be it black metal, post-punk, sludge, slow-core or noise rock." – Cvlt Nation
"EYE OF NIX are in a league all of their own and have crafted one of the most interesting releases of 2015. Moros is a strange, dark and destructive record that defies categorization. The maddening, churning, claustrophobic doom and gloom EYE OF NIX create on this record will satisfy those looking for a new sonic twist. The metal outsider will be so enthralled by these blackened compositions, he or she won't even feel it when Moros drags them to Hades." – American Aftermath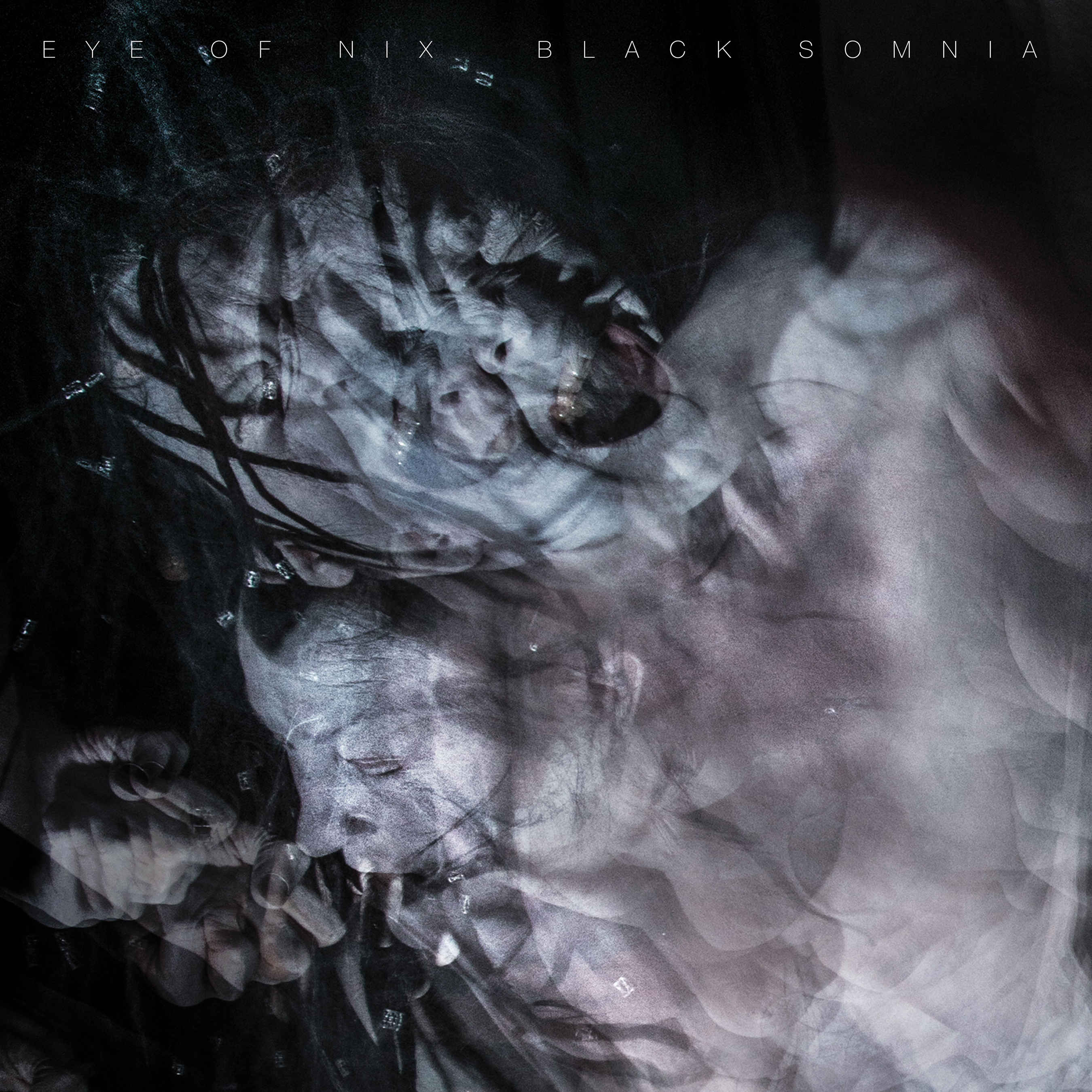 http://www.eyeofnix.bandcamp.com
http://www.facebook.com/EYEOFNIX
http://www.eyeofnix.tumblr.com
http://www.beliefmowercult.bigcartel.com/artist/eye-of-nix
http://www.scryrecordings.com
http://www.facebook.com/scryrecordings